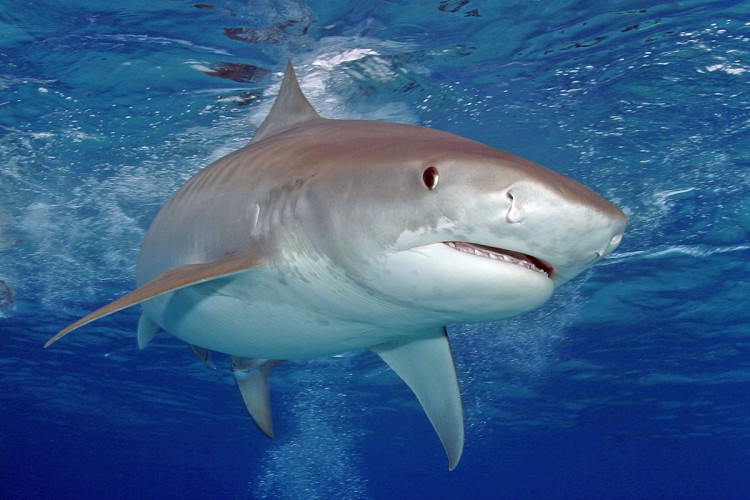 NEW YORK—Shark finning, the practice of cutting the fins off sharks and discarding the dead bodies, has come under increased national and international scrutiny.
Though shark finning is illegal in the United States, shark fins are imported through various ports, including New York City. In 2009, 21 metric tons were imported, at a cost of almost $1 million, according to the U.S Census Bureau and 2010 Shark Finning Report to Congress.
"No person shall possess, sell, offer for sale, trade, or distribute a shark fin," reads the proposed state legislation, introduced on Feb. 8 by Sen. Mark Grisanti (R-Buffalo).
To raise awareness about the legislation, a coalition of state politicians and environmental activists gathered in Manhattan on Tuesday.
"The decimation of the shark population is a serious concern as it has detrimental trickle-down effect for the entire oceanic food chain," said Sen. Grisanti, according to a press release.
In the city, some Chinese restaurants sell shark fin soup. Two found in an online search, Evergreen Shanghai Restaurant and Asia Culture from Heavenly Bamboo, charge $12.95 and $13.95 for the soup, respectively.
Nationally, former President Bill Clinton signed the Shark Finning Prohibition Act of 2000, which prohibits any person under U.S jurisdiction from shark finning.
The U.S imports most of its shark fins from China and Hong Kong, according to a report to the U.S. Congress in 2010. Most of its shark fin exports—74 of 77 tons—went to these two places. Worldwide, Hong Kong is the largest exporter and importer of shark fins.