New York Gov. Andrew Cuomo said Monday that the New York State has been approved to begin clinical trials of a new type of treatment using the blood of patients who have successfully recovered from COVID-19, the disease caused by the CCP virus.
The Epoch Times refers to the novel coronavirus, which causes the disease COVID-19, as the CCP virus because the Chinese Communist Party's coverup and mismanagement of the outbreak in Wuhan allowed the virus to spread across China and fan a global pandemic.
Speaking at a press conference in Albany, Cuomo said the treatment would be made available under the "compassionate use" framework, which lets doctors use experimental treatments or medications that have been approved for other ailments to treat COVID-19 patients. Under this model, medical practitioners are required to share all patient info regarding administration of and response to the drug, thereby helping inform ongoing trials and regulatory initiatives.
"What it does is takes the plasma from a person who has been infected with the virus, processes the plasma, and injects the antibodies in a person who's sick," Cuomo said, adding that tests show the process stimulates and promotes patients' immune system against that disease.
He added that the trial is intended for people who are in "serious condition."

'Not a Proven Treatment'
Earlier, the Food and Drug Administration (FDA) confirmed that it was already working on developing this form of treatment, known as convalescent plasma. FDA Commissioner Stephen Hahn said last Thursday the treatment involved the use of plasma from blood taken from patients who have recovered from the CCP virus.
"If you've been exposed to coronavirus and you're better, you don't have the virus in your blood. We could collect the blood now this is a possible treatment. This is not a proven treatment, I just want to emphasize that," Hahn said.
Researchers would collect the blood, concentrate it, and, after verifying it's virus-free, give it to other patients.
"The immune response could potentially provide a benefit to patients," Hahn said.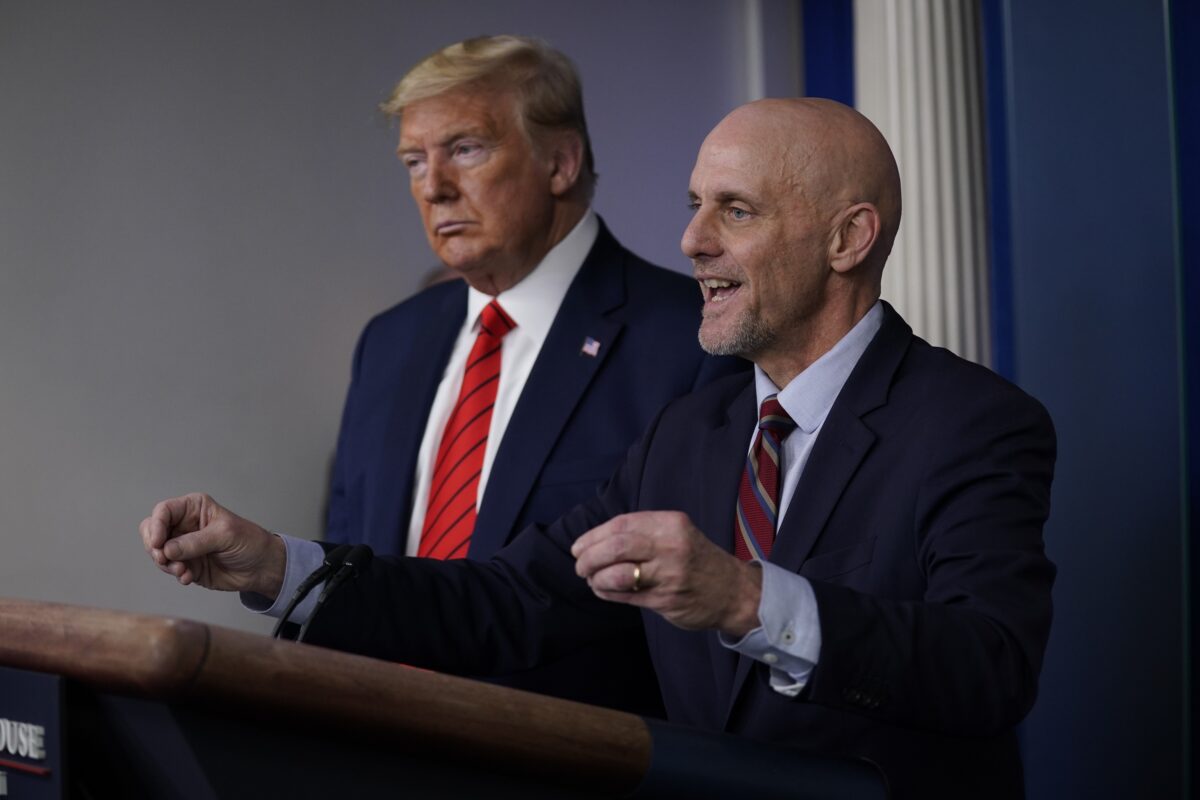 Earlier, Cuomo said New York has obtained the go-ahead to proceed with clinical trials of drugs that experts say show promise in the treatment of COVID-19.
Trials will begin Tuesday, Cuomo said in a statement Sunday, noting that New York State had obtained 70,000 doses of hydroxychloroquine, 10,000 doses of zithromax and 750,000 doses of chloroquine for drug trials to treat patients infected with the CCP virus.
Chloroquine and hydroxychloroquine are both anti-malaria drugs that are prescribed to treat other conditions, like arthritis.
"We're also implementing the trial drug," Cuomo said in a statement, adding, "We get these facilities, we get the supplies, we will save lives. If we don't, we will lose lives. I don't mean to be overly dramatic, but I want to be honest and that is the simple fact of this matter."
Cuomo added that the FDA had moved quickly to provide New York with the supply of drugs to use in trials.
"I want to thank the FDA for moving very expeditiously to get us this supply. The President ordered the FDA to move and the FDA moved," Cuomo said in the announcement, adding, "The President is optimistic about these drugs and we are all optimistic that it could work. I've spoken with a number of health officials and there is a good basis to believe that they could work."
The New York State Governor said some health officials are encouraged by the low infection rate of COVID-19 in Africa in context of the widespread use of anti-malaria drugs there and the potential use of those drugs elsewhere.
"It may actually be one of the reasons why the infection rate is low in Africa," Cuomo said. "We don't know, but let's find out and let's find out quickly. And I agree with the President on that and we're going to start and we're going to start Tuesday."
President Donald Trump championed hydroxychloroquine, chloroquine, and anti-viral drug remdesivir, at a press conference last week, prompting Hahn to clarify the anti-malaria drugs haven't been approved for treating COVID-19 patients but are being studied in several trials. Two companies said last week that they were boosting production of hydroxychloroquine to fight the CCP virus.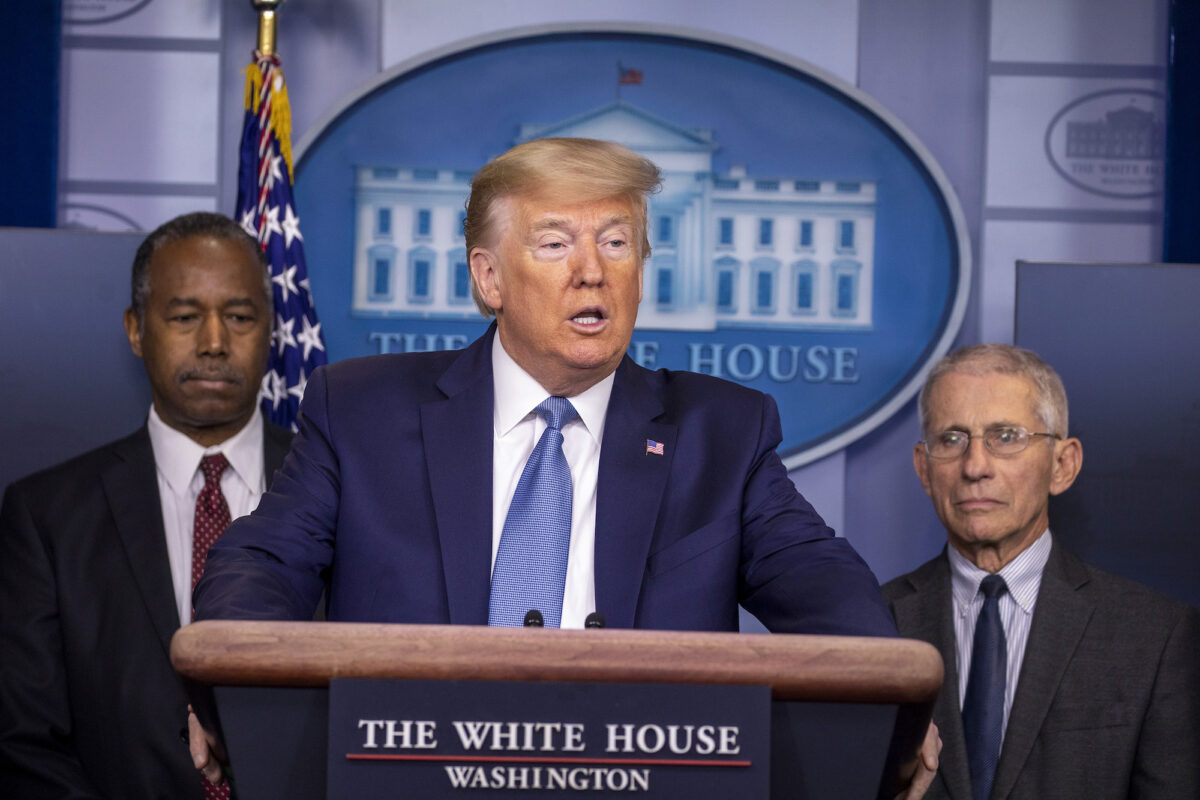 Hahn said Thursday that while the anti-malarial has shown promise in treating patients and is already being studied as a possible COVID-19 treatment by researchers at the University of Minnesota, it has not yet been approved for use in patients with the new disease.
"Many Americans have read studies and heard media reports about this drug chloroquine, which is an anti-malarial drug. It's already approved, as the president said, for the treatment of malaria, as well as an arthritis condition. That's a drug that the president has directed us to take a closer look at, as to whether an expanded use approach to that could be done to actually see if that benefits patients," Hahn said.
Some pharmaceuticals are prescribed by doctors even if they're not approved for specific uses by the Food and Drug Administration (FDA) in what's known as off-label use.
"From the FDA perspective, once the FDA approves a drug, healthcare providers generally may prescribe the drug for an unapproved use when they judge that it is medically appropriate for their patient," the FDA states on its website.
Off-label use includes using a drug for a disease or medical condition that it's not approved to treat.
Asked if the agency supports off-label use of chloroquine, an FDA spokesman noted a press release issued later in the day that states: "While there are no FDA-approved therapeutics or drugs to treat, cure or prevent COVID-19, there are several FDA-approved treatments that may help ease the symptoms from a supportive care perspective."
According to data collected by Johns Hopkins University, as of Monday at 1:00 pm ET, there were 41,026 confirmed COVID-19 infections in the United States, and 479 deaths.
Zachary Stieber contributed to this report.