Some New Yorkers can begin to gather in groups of up to 25 in the third phase of the state's reopening plan, Gov. Andrew Cuomo announced in an executive order on June 15.
Cuomo, a Democrat, said the loosened guideline after months of coronavirus shutdowns is only for regions that are entering the next phase of reopening.
Five regions entered Phase 3 on June 15. Long Island and the mid-Hudson region are in Phase 2, and New York City is still in Phase 1.
At a press briefing, Cuomo noted that the three-day average of deaths linked to COVID-19 was the lowest since the pandemic started.
"We're going to modify phase three, given this new data, and we're going to allow gatherings of up to 25 people in phase three, which is up from 10 people," Cuomo told reporters.
Western New York is entering phase three of Cuomo's reopening plan June 16 while the Capital Region is slated to enter the phase the following day.
Other loosened restrictions in phase three include allowing up to 50 percent occupancy in restaurants and personal care businesses, letting up to 10 people sit at one table when eating out, and requiring six feet distance between individuals when possible.
New York was the hardest-hit state in the nation by the CCP (Chinese Communist Party) virus, commonly known as the novel coronavirus, that causes the disease COVID-19.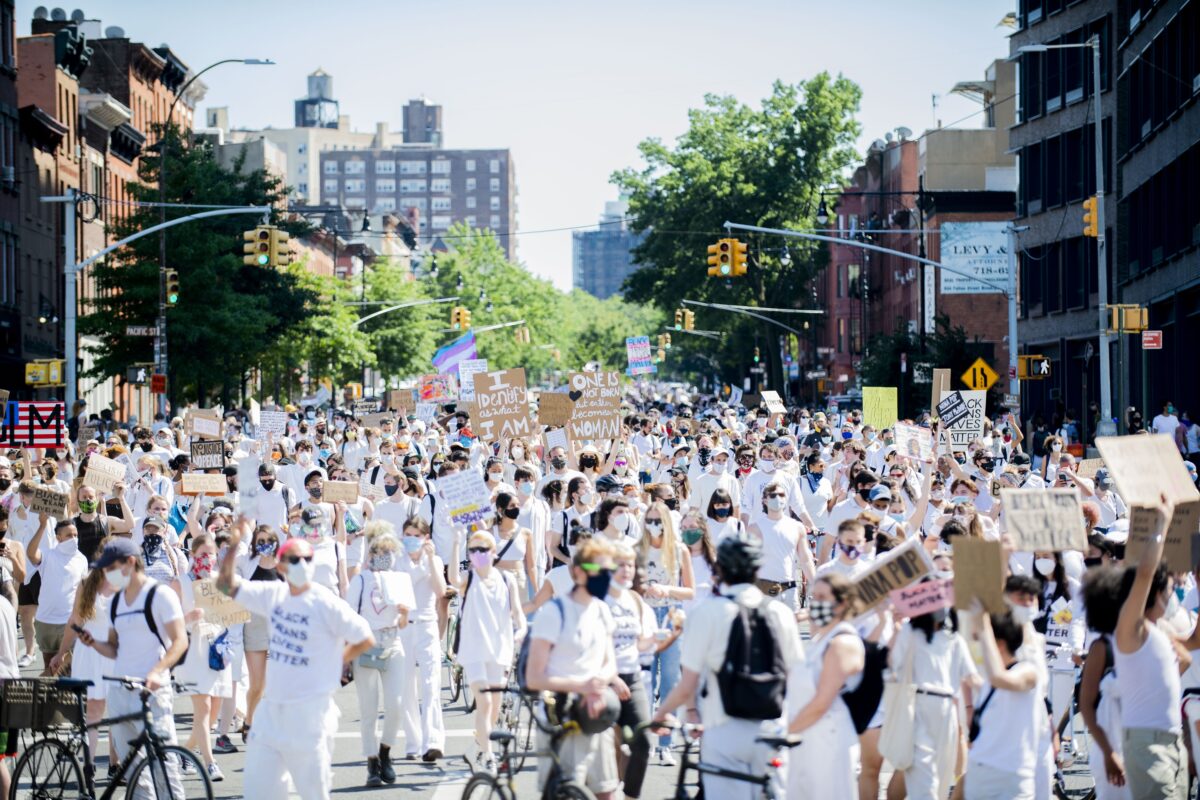 Statewide deaths linked to the disease reached 25,579 on June 14, officials said. New York City health officials recorded 17,433 deaths among people with laboratory-confirmed cases of COVID-19 as of June 15.
Cuomo mocked people who pushed for earlier reopenings, mimicking them in saying: "Reopen, reopen, reopen. Liberate. Free us, free us!"
"Yeah, free us, free us to hurt ourselves, and decline," he said. "And you know what, that's exactly what you see now."
While some states have seen more new CCP virus cases, health experts say there's a number of factors linked to the jumps, including more tests being done.
The governor also urged local governments in the state he oversees to enforce compliance with virus-fueled restrictions, threatening to rollback reopenings in areas that see case numbers rise.
The press conference came after days of large protests. Some of them included thousands of people, such as one in Brooklyn, a borough in New York City, on June 14.
Many of the gatherings were sparked by the death of George Floyd, a black man who died in police custody in Minneapolis on May 25.
Cuomo also targeted video footage recorded June 12 showing large crowds outside bars in Manhattan, with most people not wearing masks.
"Don't make me come down there…" he wrote on Twitter.