The world welcomed 2022 with largely reduced crowds and fireworks amid the spread of the more contagious, albeit less severe, Omicron variant in the ongoing COVID-19 pandemic. In some regions, events were scaled back or canceled outright.
The CCP (Chinese Communist Party) virus, which causes the disease COVID-19, has been confirmed in upward of five million people who died since the start of 2020. Governments across the globe have used the CCP virus and new variants as justification to subject people to rounds of lockdowns and restrictions, as well as mask and vaccine mandates, sparking numerous widespread public protests over the past two years.

Australia celebrated the new year with spectacular fireworks and light shows over Sydney's Harbor Bridge and Opera House at 9 p.m. and at the stroke of midnight. New Year's Eve in the years prior to the pandemic would normally attract over one million people. Crowds were far smaller this year, with most viewing areas having capacity limits and requiring tickets to access.

Neighboring New Zealand had no official fireworks display after authorities canceled the event as a precautionary measure amid the CCP virus pandemic, although there has not been any reported community spread of the Omicron variant. Instead, Auckland hosted a light display that projected onto Auckland's Sky Tower and other landmarks in the city.
Across China, cities canceled NYE celebrations, with authorities citing the measures as efforts to lower the risk of new CCP virus cases. Authorities are also discouraging people from traveling for the Lunar New Year at the start of February.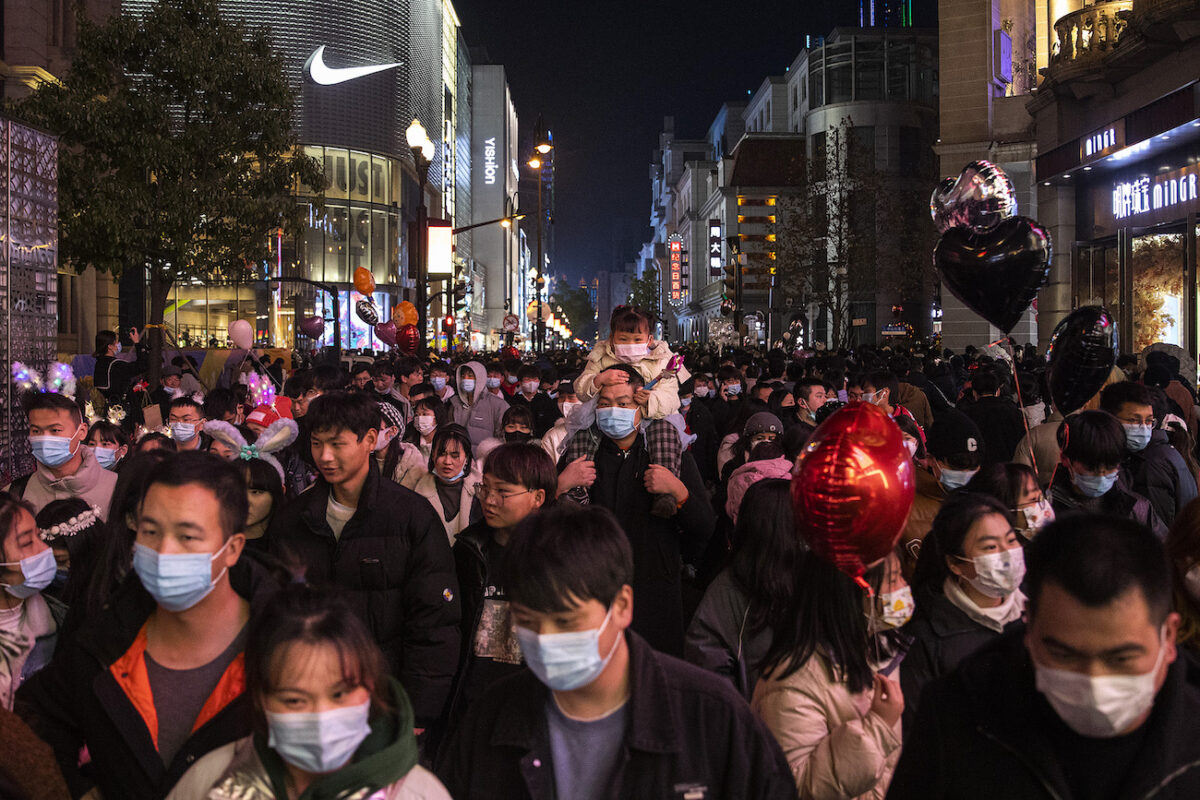 Local authorities in Wuhan, Hubei province, where the CCP virus first emerged in late 2019, for NYE forbid large scale public events in commercial areas. Despite a lack of festivities, large crowds were still seen in Wuhan in the lead up to New Year's Day.
The Shanghai government canceled an annual light show along the Huangpu River that usually draws hundreds of thousands of spectators. There were no plans for public festivities in Beijing, where popular temples have been closed or had limited access since mid-December.
Over in Xi'an, Shaanxi Province, authorities have subjected some 13 million people to strict lockdowns for over a week, causing some starving residents to appeal for help.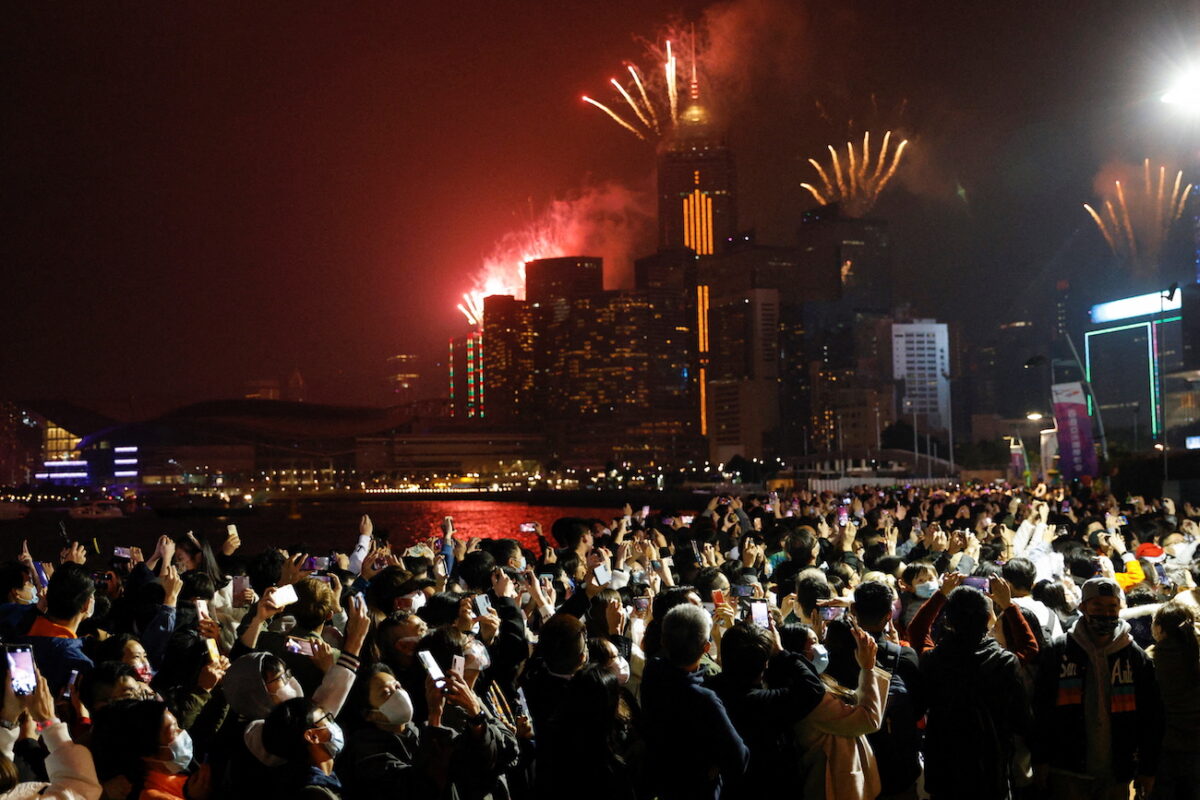 Hong Kong held a live, open-air concert, although authorities urged people not to attend them. Around 3,000 people attended the concert, which featured local celebrities including Mirror, a local boy band group. It marked the first NYE event since 2018, after events were canceled in 2019 amid political upheaval, and in 2020 due to the pandemic. Fireworks were held over Victoria Harbour, accompanied by a live orchestra.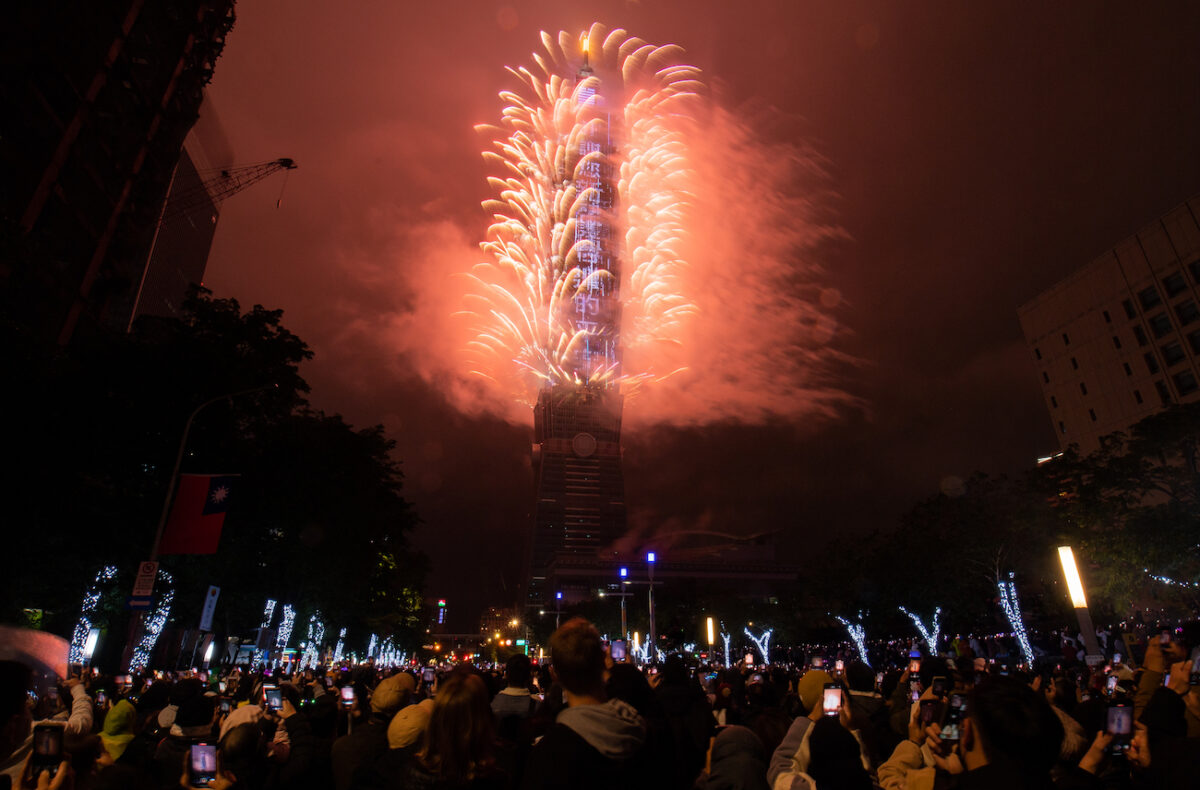 Taiwan held fireworks amid a virtually COVID-free population. The Taipei 101 skyscraper was the centerpiece of the night. Organizers called the building "the biggest New Year's Eve countdown clock in the world" because it lighted up floor by floor starting from the bottom as the countdown to the New Year entered the final moments.
Traditional fireworks were canceled in Kuala Lumpur, Malaysia, at the Petronas Towers.
Thailand celebrated with stunning fireworks in Bangkok over the Chao Phraya River.

South Korea canceled its annual public NYE bell-ringing ceremony for the second year amid rising COVID-19 cases. The country broadcasted a pre-recorded video of the bell-ringing ceremony instead. Authorities closed many beaches and other tourist attractions along the east coast, which usually swarm with people hoping to catch the year's first sunrise.
North Korea on NYE held fireworks and a concert at Kim Il Sung Square in Pyongyang, near the Taedong River.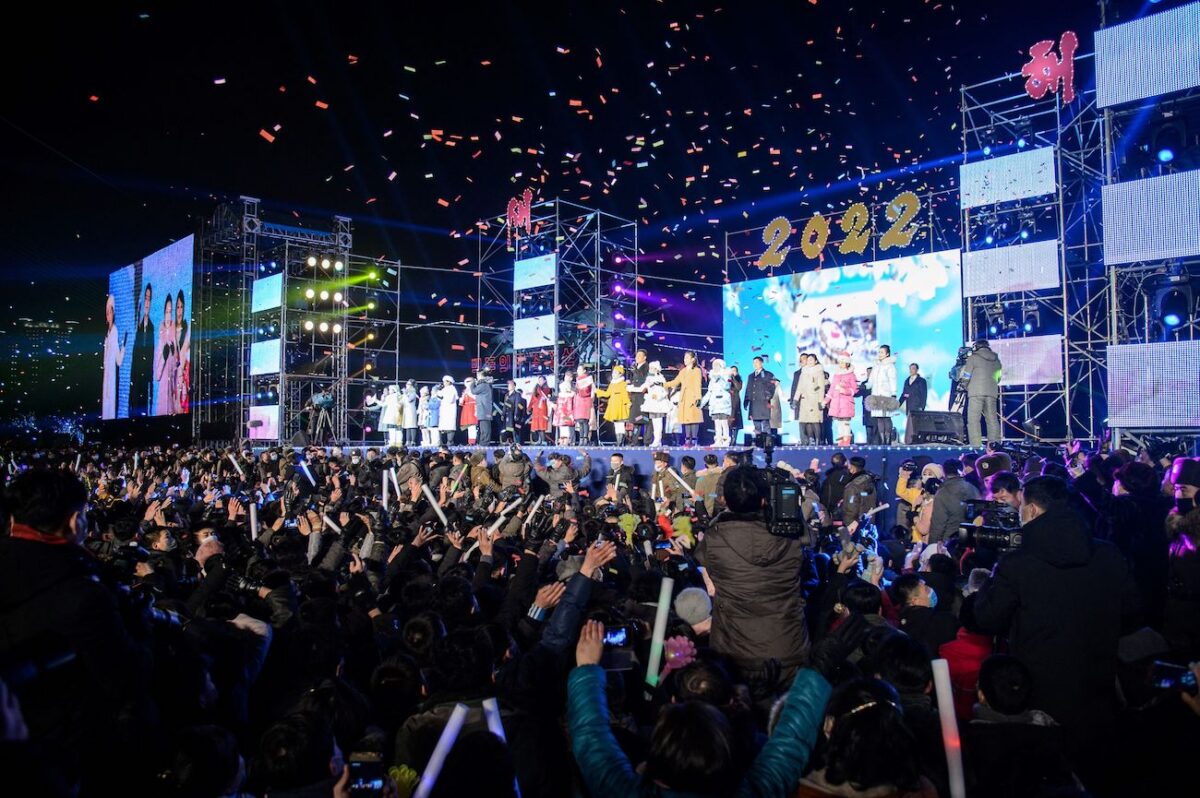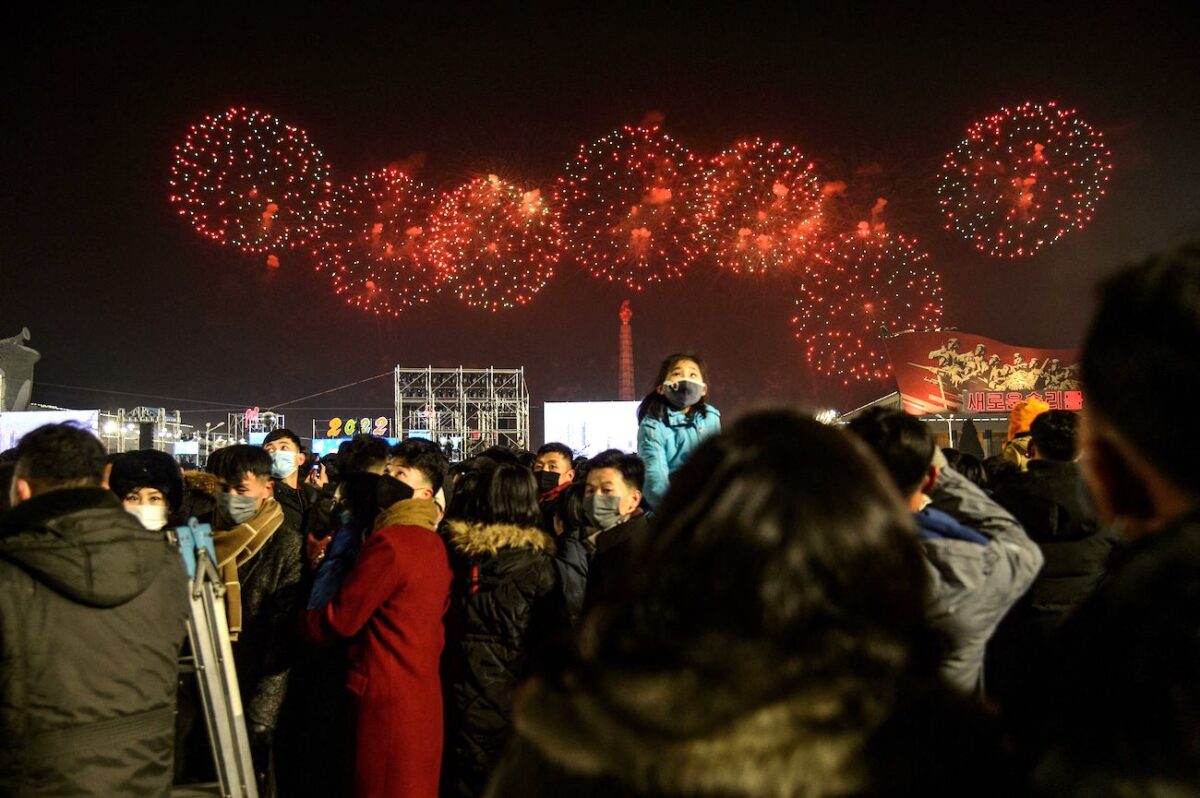 In Japan, the annual countdown event at the iconic Shibuya scramble crossing in Tokyo was canceled. Public gatherings at the imperial palace in Tokyo were also canceled; the palace would normally otherwise open at the start of each year to large crowds.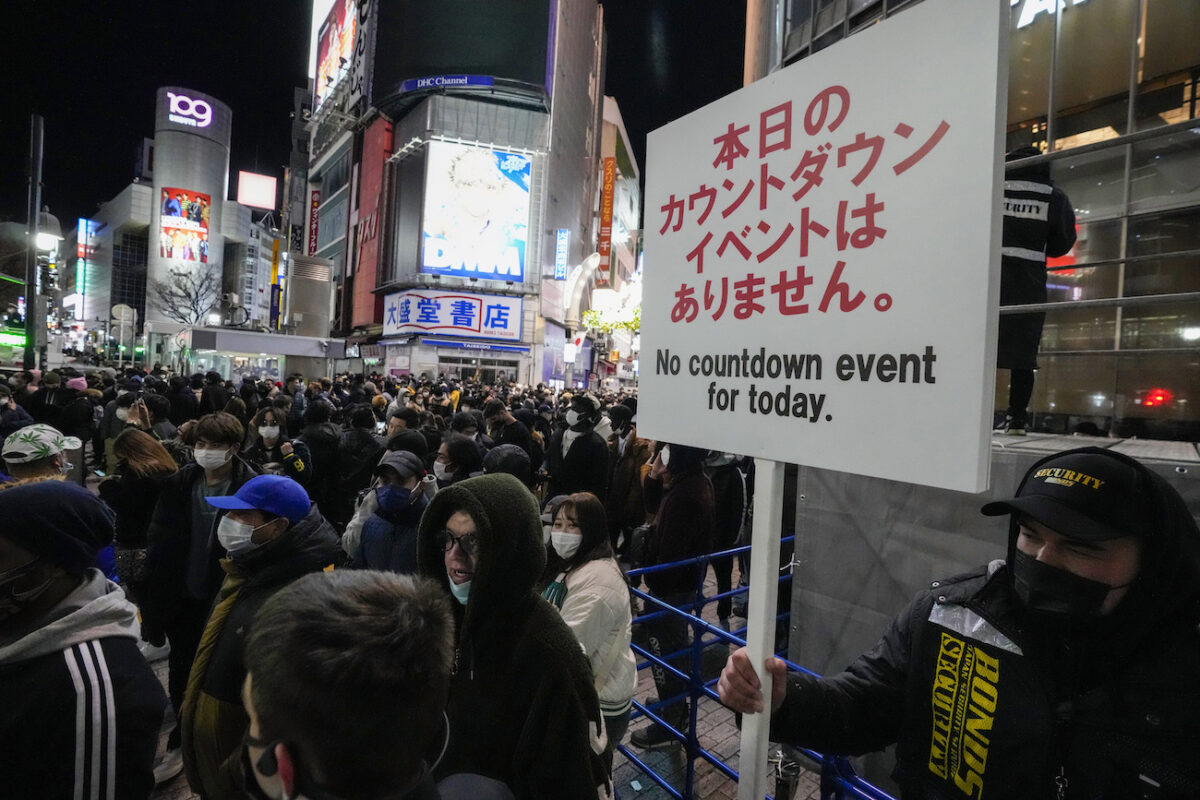 Japanese monarch Naruhito issued a video on New Year's Day for the second straight year for his New Year's greetings and offered prayers for those who died during the pandemic.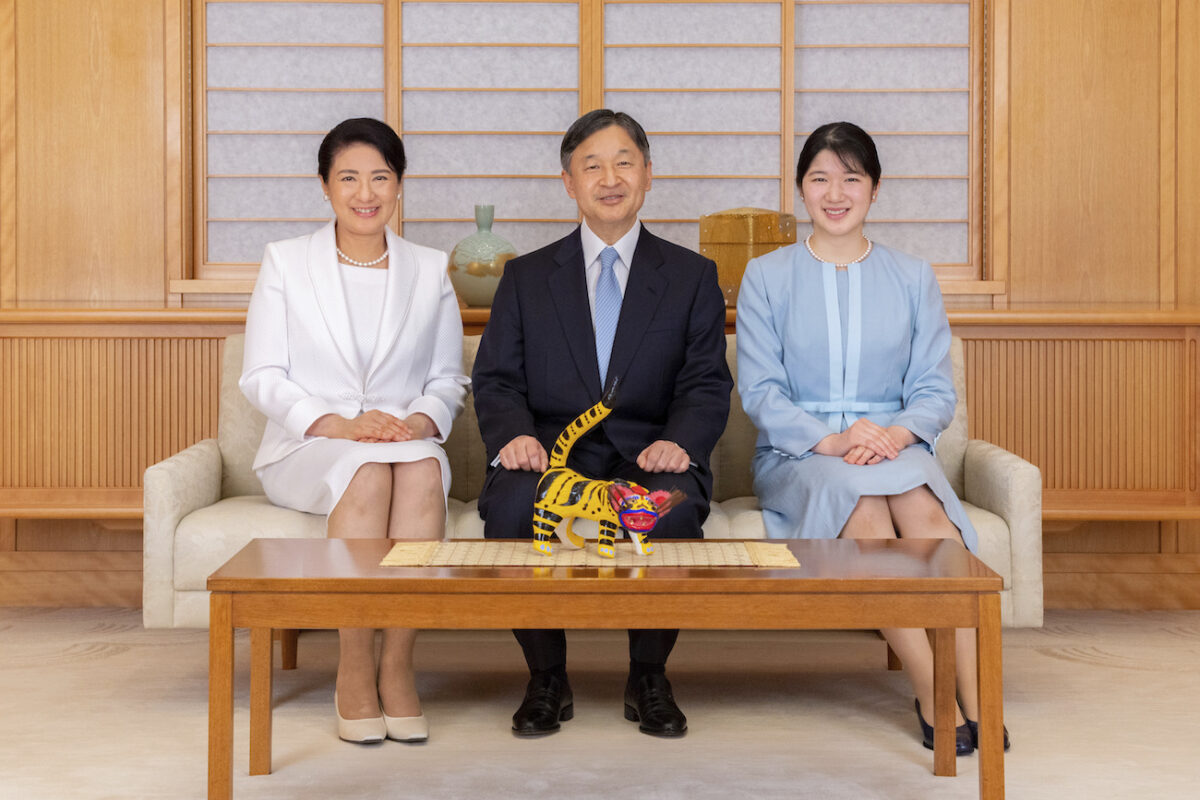 In India, millions of people celebrated at home amid curfews and other restrictions that prevented large public celebrations. Some places were spared from curfews, including tourist hotspots Goa and Hyderabad. A light show was held in Mumbai at the Bandra-Worli Sea Link.
In Russia, Moscow and other big cities marked the New Year with fireworks. Moscow's Red Square was largely empty because it was closed from 5 p.m. due to COVID-19 restrictions. But shopping malls were brimming with customers on a holiday buying spree.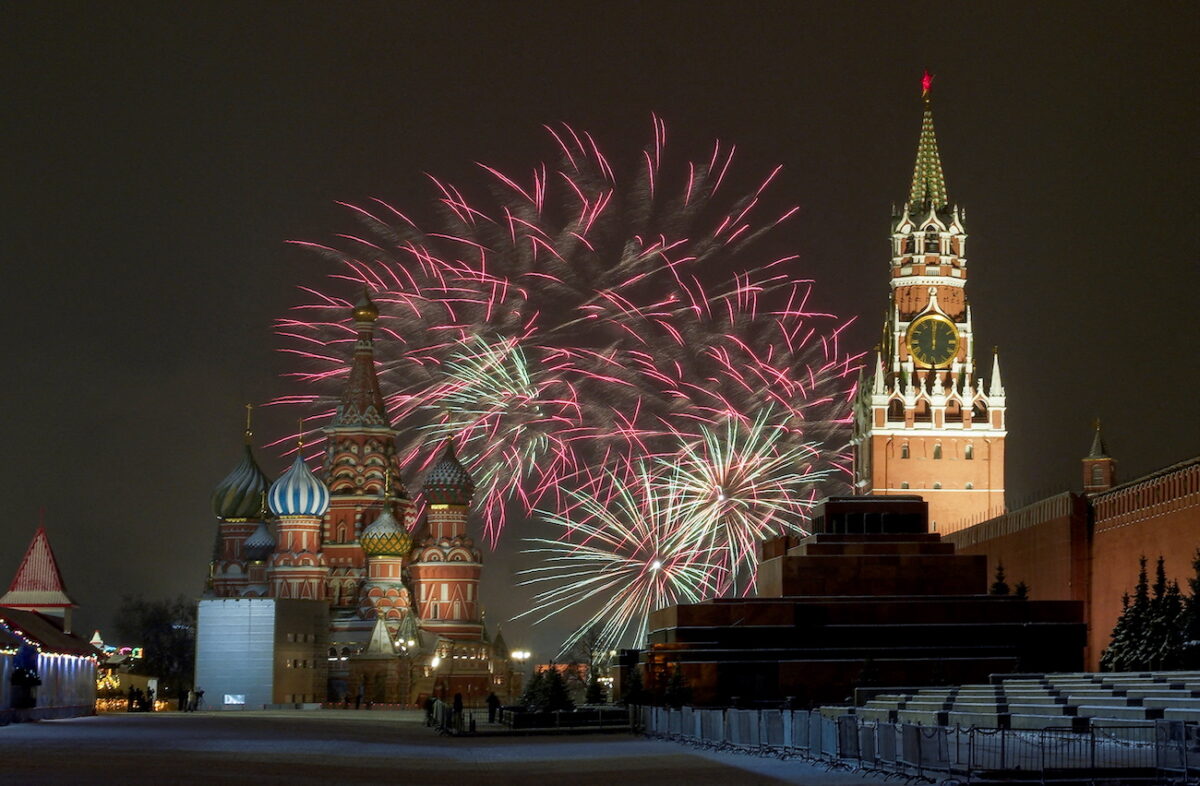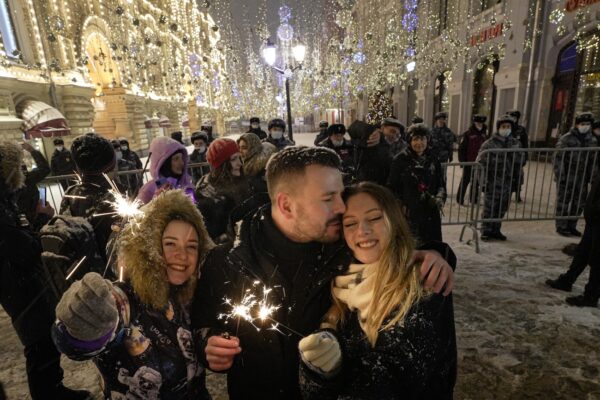 Russian President Vladimir Putin wished Russians positive changes in the new year, in a televised address broadcast just before midnight in each of Russia's 11 time zones. "I would like to express words of sincere support to all those who lost their dear ones," Putin also said.
In Ukraine, crowds celebrated in front of the Saint Sofia Cathedral in Kyiv.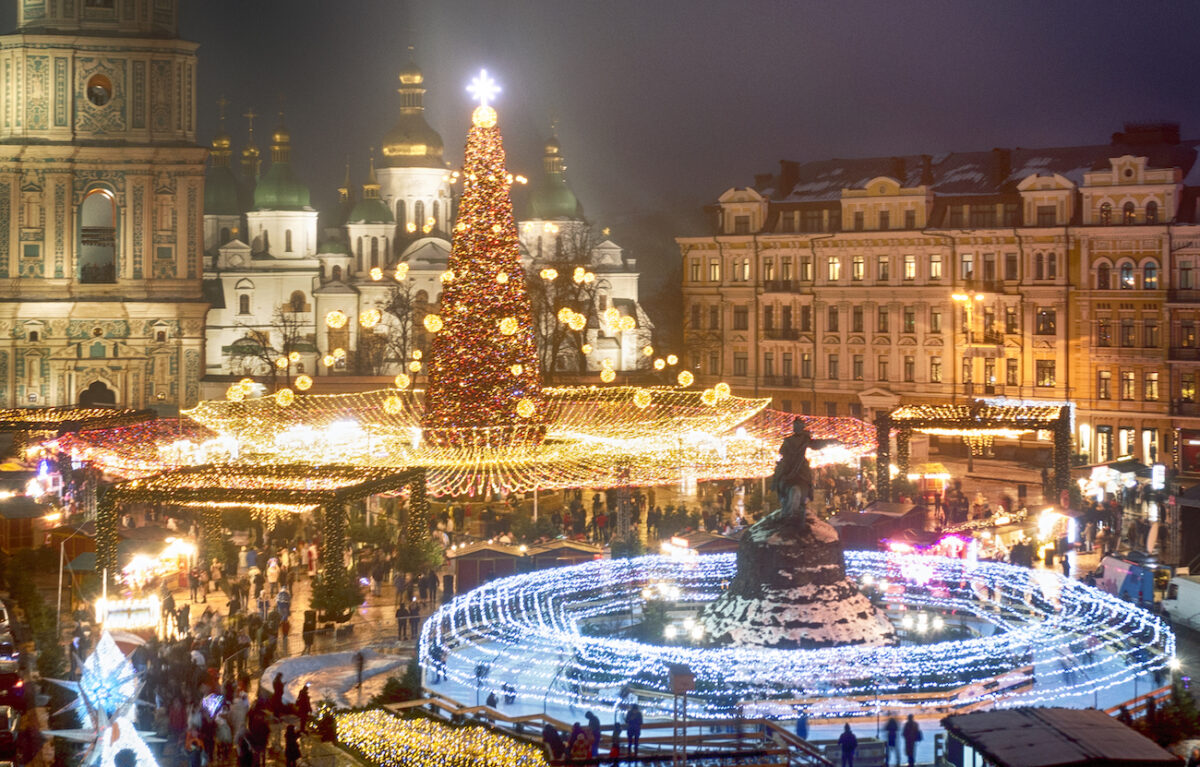 Over in Dubai, tourists and locals were treated to a grand fireworks display at the world's tallest skyscraper—the Burj Khalifa.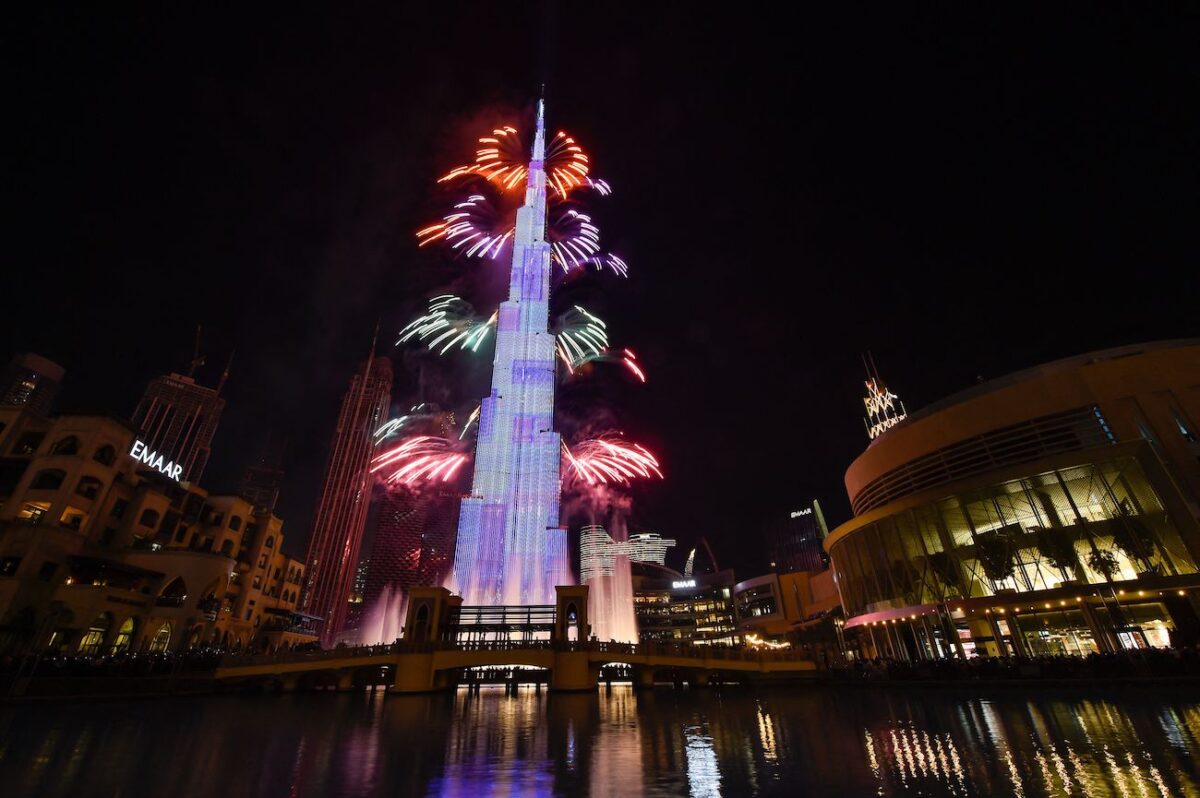 There were no fireworks in Turkey. However, Istanbul's Taksim Square was crowded with people ahead of New Year's day, reported Daily Sabah.
Cape Town in South Africa suddenly lifted a longstanding curfew in time for the New Year—shortly after South Africa became the first country to declare its Omicron wave had passed its peak.
In the United States, officials took a mixed approach: nixing the audience at a countdown concert in Los Angeles, scaling it back in New York yet going full speed ahead in Las Vegas, where 300,000 people were expected for a fireworks show on the strip.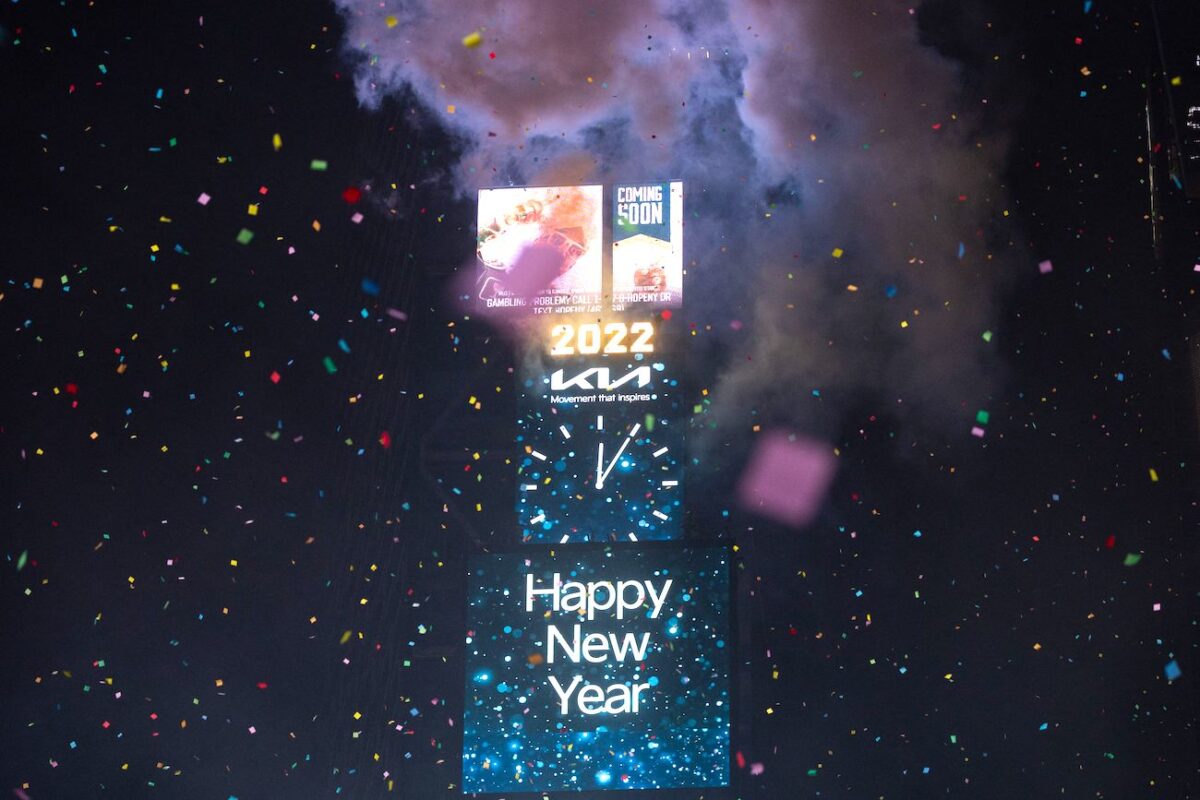 In New York, officials limited the crowd to 15,000 people from the usual capacity of 55,000 inside the perimeter around Times Square. Attendees had to be vaccinated and masked. It still marked a notable upgrade from last year's audience of a few dozen.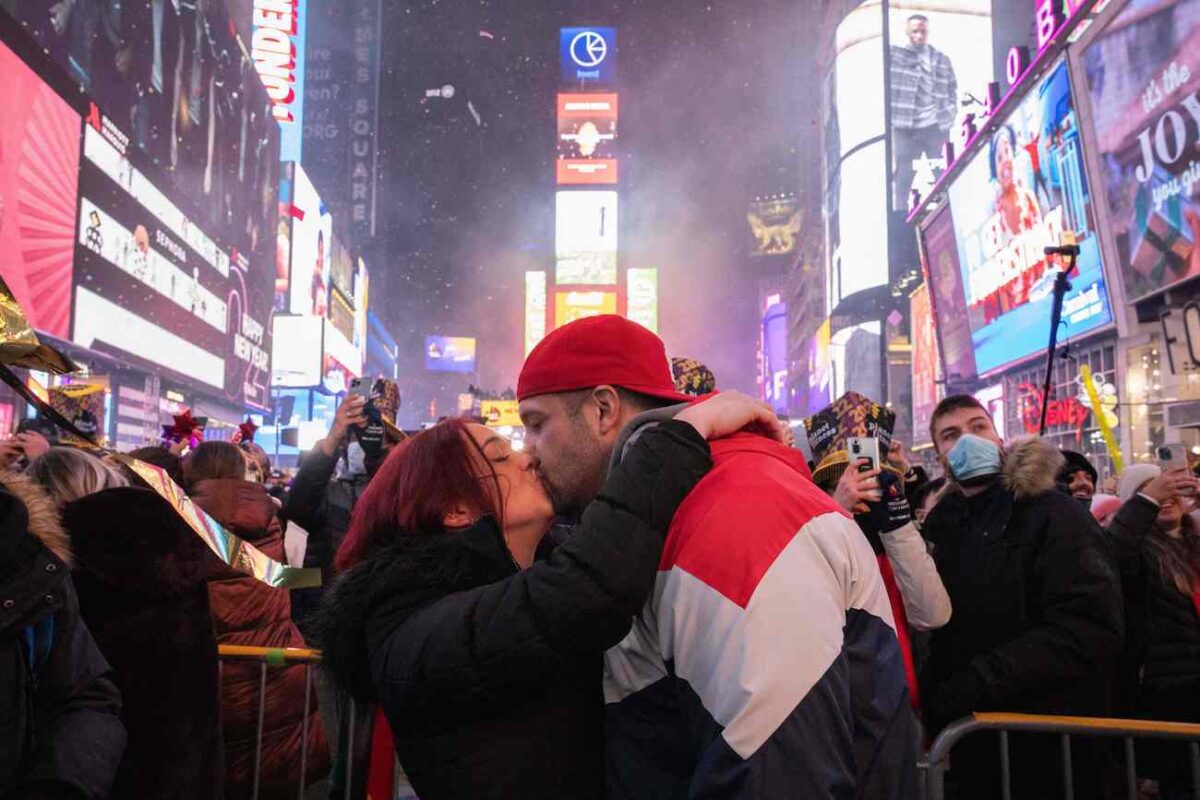 Outgoing Mayor Bill de Blasio said people need to see that New York is open for business. Eric Adams was sworn in as the new mayor shortly after the glittering ball drop.
Meanwhile, in Canada, millions faced a 10 p.m. to 5 a.m. curfew in Quebec and had to be home well before midnight on New Year's Eve. "It's an extreme action to take because the situation is extreme," said Premier Francois Legault at a press conference on Dec. 30. He added that indoor dining at restaurants would also be closed, and private gatherings would be banned.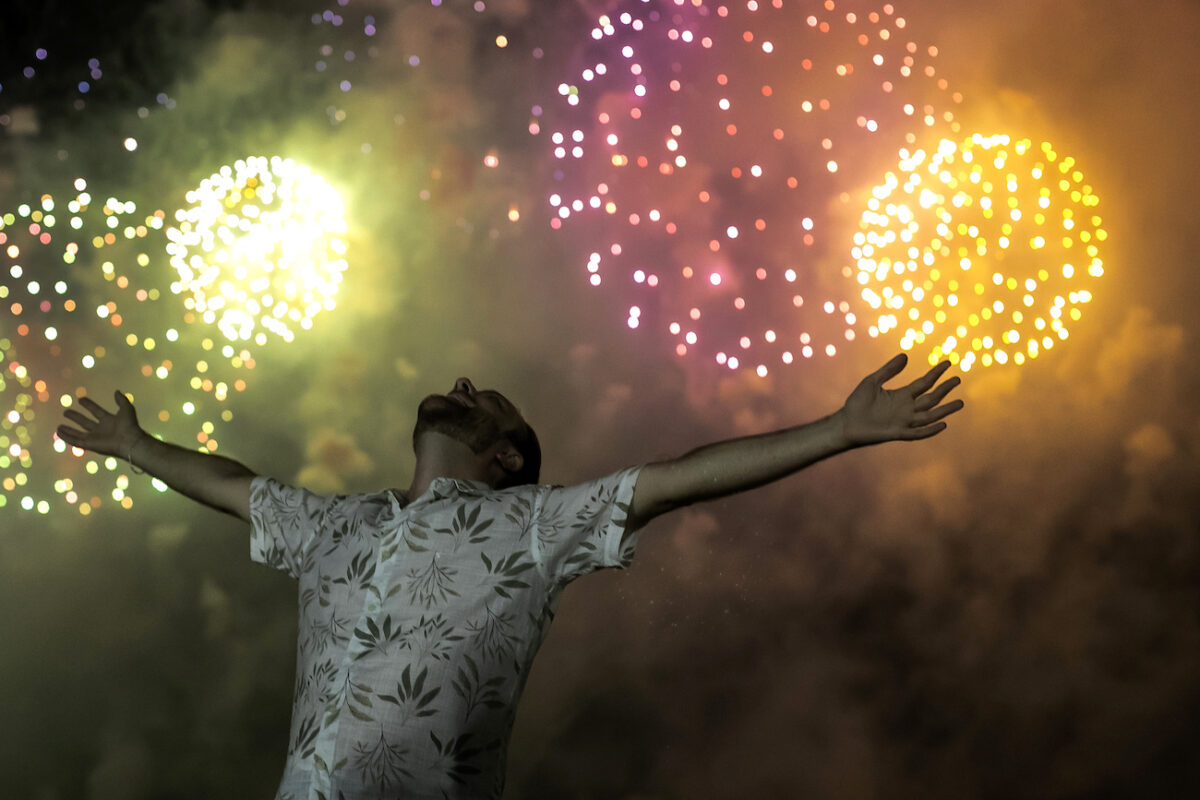 In Brazil, Rio de Janeiro's Copacabana beach welcomed a small crowd of a few thousand for 16 minutes of fireworks. Rio's New Year's bash usually brings more than 2 million people to Copacabana beach. In 2020 there was no celebration due to the pandemic. This year there was music on loudspeakers, but no live concerts like in previous editions.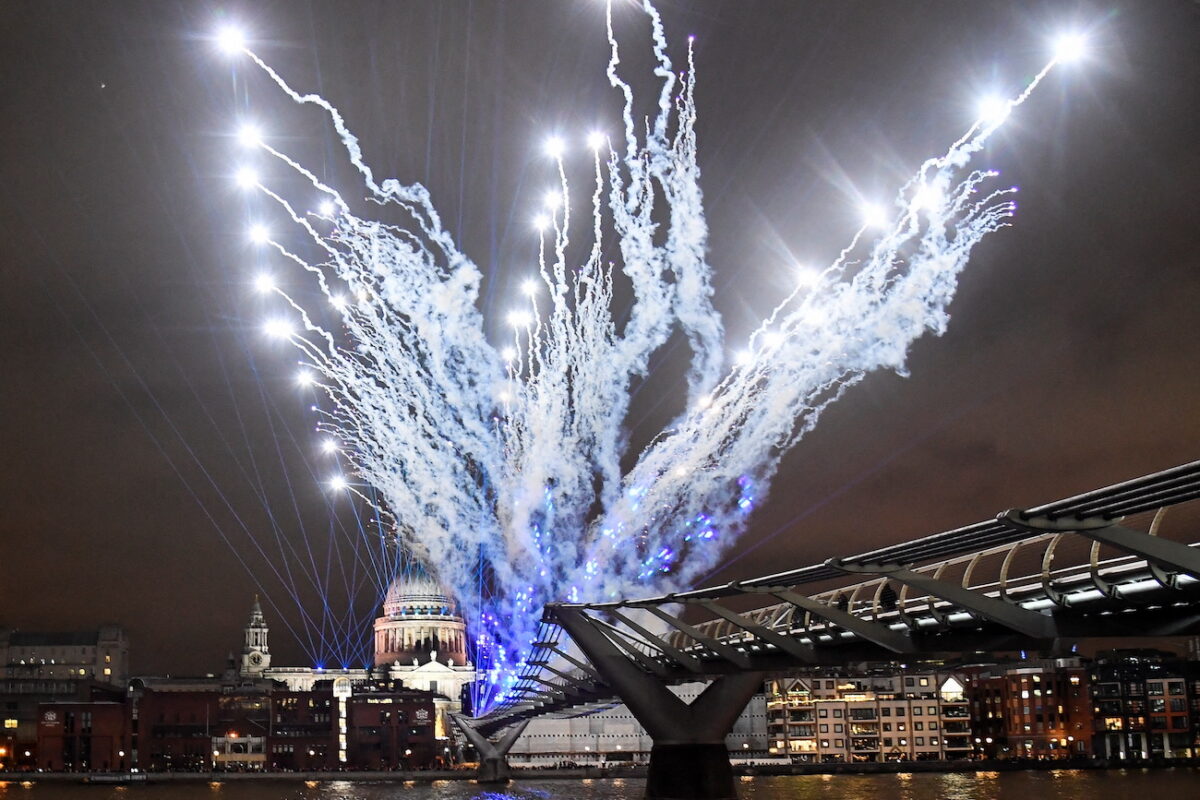 Over in the United Kingdom, London threw a last-minute party on television. BBC images of the fireworks showed very light vehicle traffic and virtually no in-person spectators. A dazzling light show in London featured the River Thames, the Shard, Greenwich Old Royal Naval College, and St Paul's Cathedral, reported the Daily Mail.

London authorities in October canceled fireworks and a light show for NYE, but announced the spectacle would come to life on the television screen, as Big Ben rang in the New Year for the first time since 2017 following restoration.
Greece celebrated the new year with a fireworks display over Athens' Acropolis.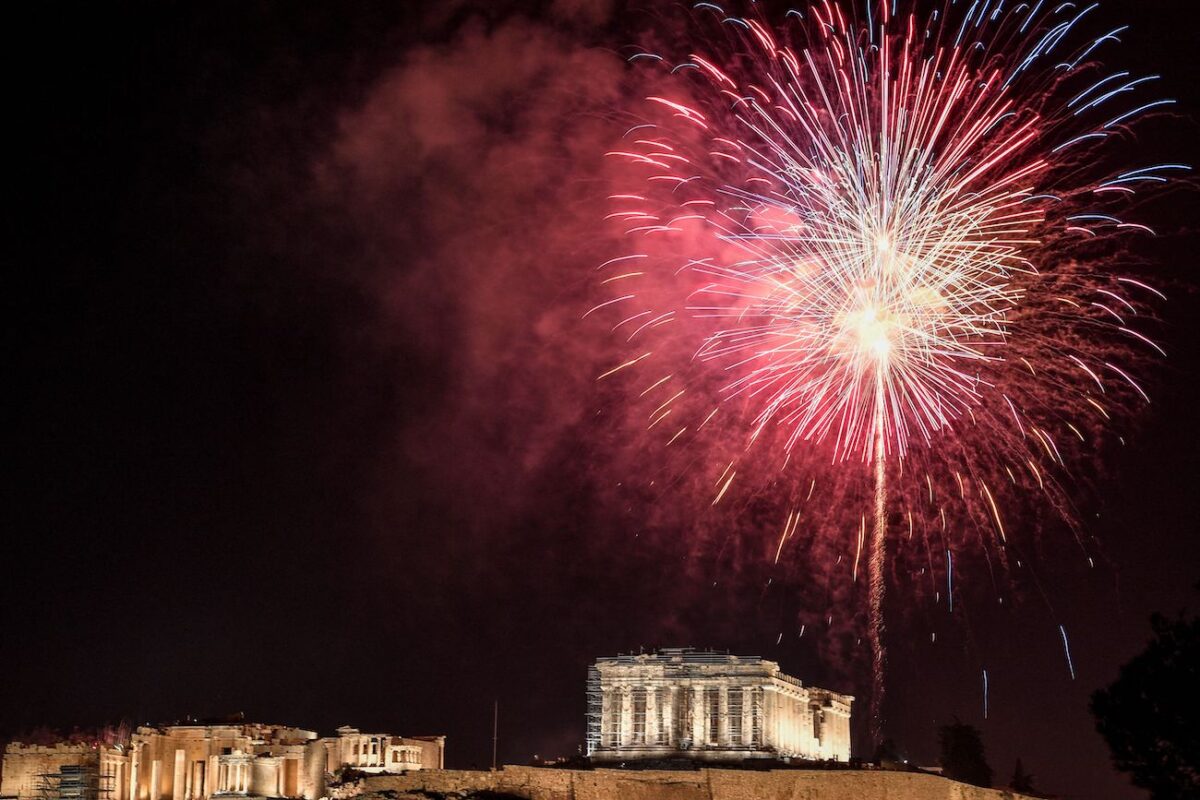 In the Netherlands, where outside groupings of more than four people are banned, police dispersed several thousand people who had defiantly gathered at Amsterdam's central Dam Square, ANP news agency reported.
Officials in Paris, France, canceled the fireworks following the advice of a scientific panel that declared mass gatherings would be too risky. Officials also reintroduced mandatory mask-wearing outdoors. Despite the canceled fireworks, crowds gathered at the Champs-Elysées as the final hours of 2021 ticked away.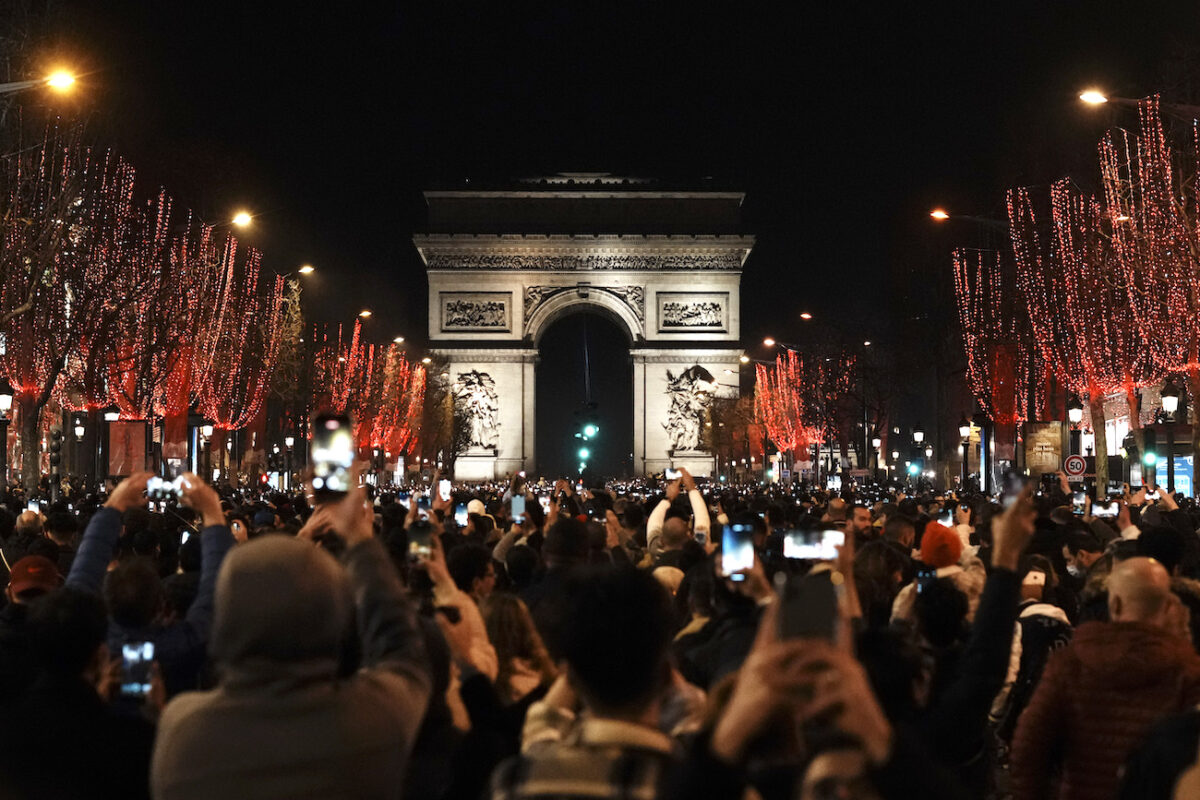 In Berlin, Germany, police urged people not to gather near the Brandenburg Gate, where a concert and a light show were staged without a live audience.
Meanwhile, in Madrid, Spain, authorities allowed only 7,000 people into the city's Puerta del Sol downtown square, a venue traditionally hosting some 20,000 revelers.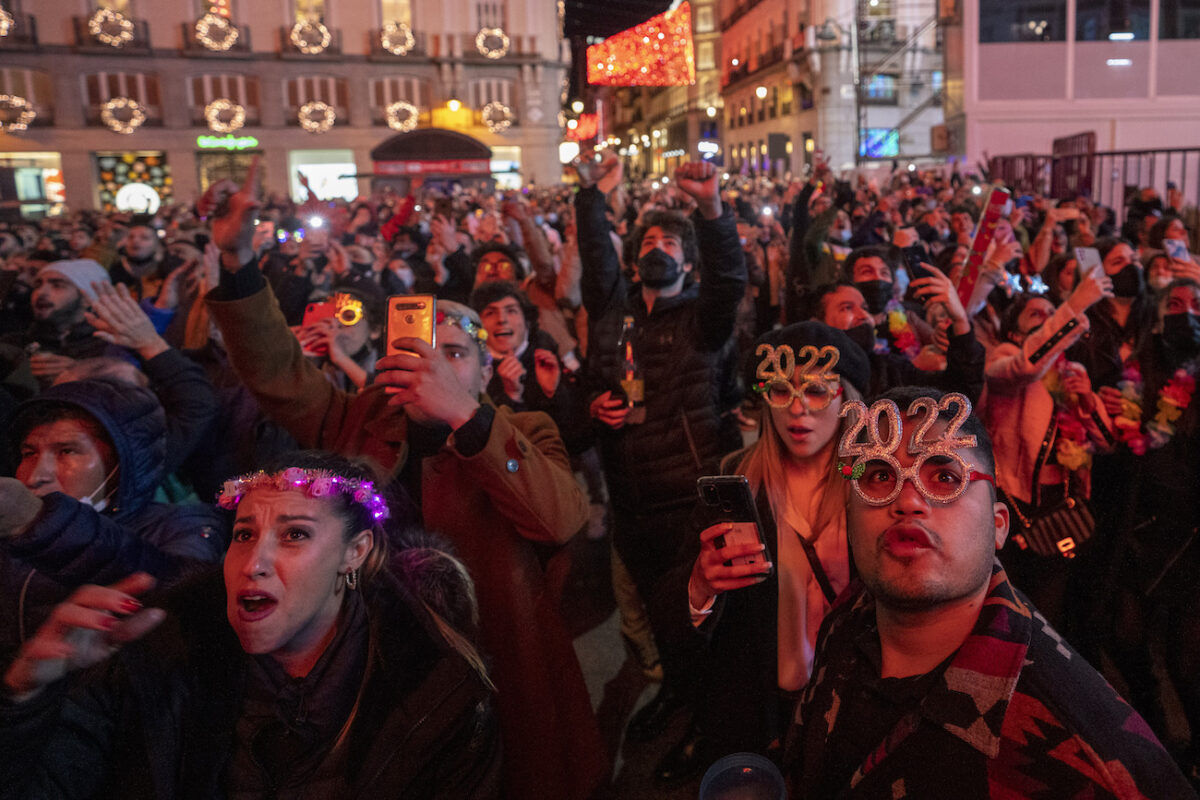 The Associated Press and Reuters contributed to this report.