The landscape in the northwestern Bahamas was blasted by Hurricane Dorian as rescue crews worked to try and rescue people from the remains of homes and buildings.
"Right now there are just a lot of unknowns," Parliament member Iram Lewis said, according to The Associated Press. "We need help."
The official death toll stood at seven as of Sept. 4, but officials have warned that it will likely rise.
"We are in the midst of one of the greatest national crises in our country's history," noted Prime Minister Hubert Minnis.
New aerial video footage showed how many houses and buildings in hardest-hit Great Abaco Island were simply leveled by the force of Dorian's 185-mph winds.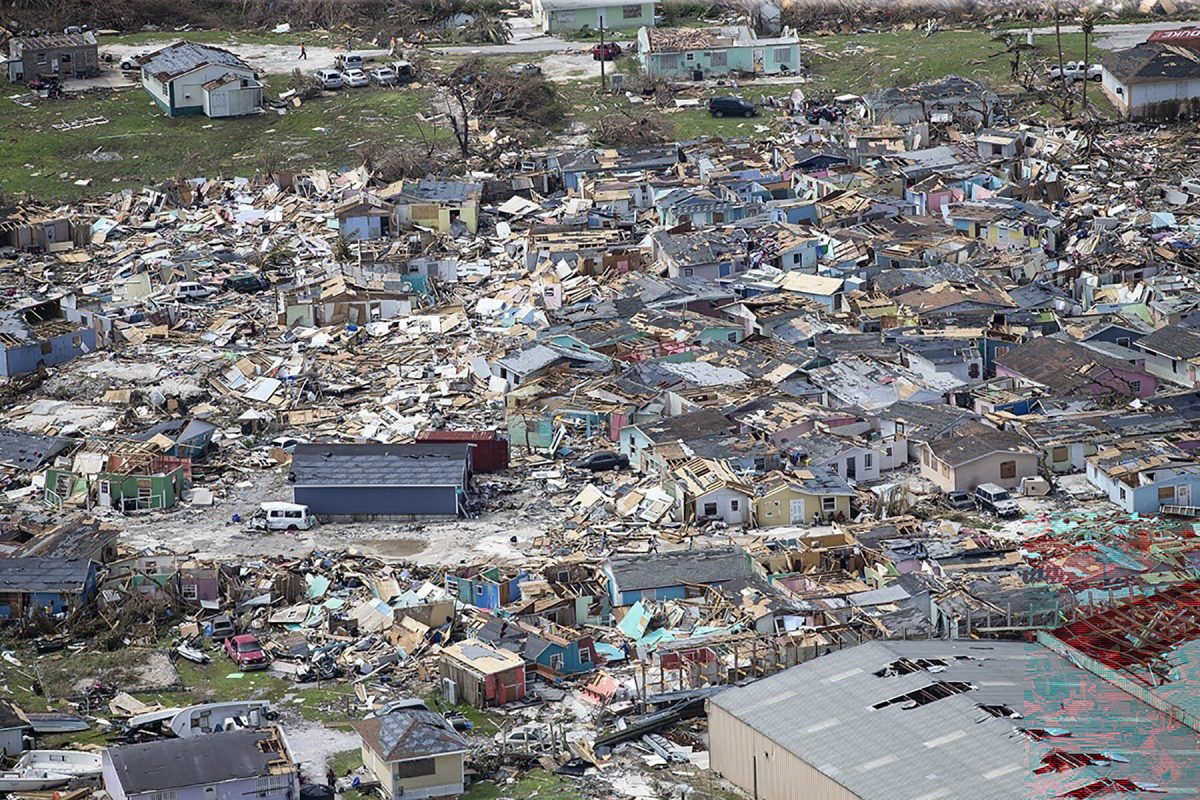 Over the weekend, the storm remained standing over the Bahamas and slammed it for more than a day with Category 5 winds, torrential rains, and heavy storm surge.
"The devastation is unlike anything that we've ever seen before," National Security Minister Marvin Dames said, AP reported. "We're beginning to get on the ground, get our people in the right places. We have a lot of work in the days and weeks and months ahead."
The International Federation of Red Cross and Red Crescent Societies said that some 13,000 homes may have been severely damaged or destroyed across the Bahamas.
"We don't yet have a complete picture of what has happened. But it is clear that Hurricane Dorian has had a catastrophic impact. We anticipate extensive shelter needs, alongside the need for short-term economic support, as well as for clean water and health assistance," a Red Cross spokesperson said in a news release on Sept. 2.