Newly released surveillance video at Marjory Stoneman Douglas High School gives fresh insight into the chaos the day gunman Nikolas Cruz killed 17 people.
The video shows scenes from outside the school on the day of the Feb. 14 incident, in which 14 students and three staff members died during the first three minutes of the shooting rampage.
The Broward Sheriff's Office released the videos on Wednesday, Aug. 22, mere hours after a Florida Supreme Court rejected the Broward school board's request to block it. Calls to suppress the footage were based on the argument that its publication could undermine the school system's security plan, according to CNN.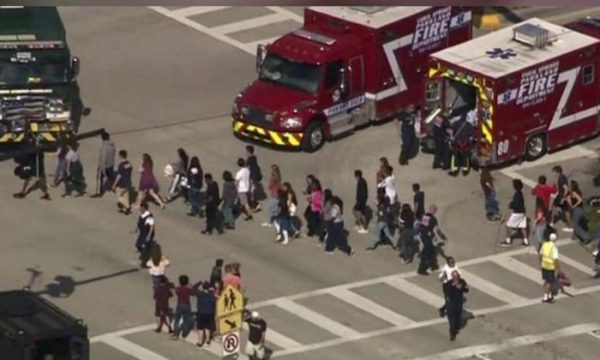 Several media organizations filed suit to have the footage released on grounds that it might provide greater insight into the police response.
The video shows the school's then resource officer, former Broward Deputy Scot Peterson. He  retired amid accusations that he failed to follow policy when he stayed outside the building instead of going inside to confront the shooter.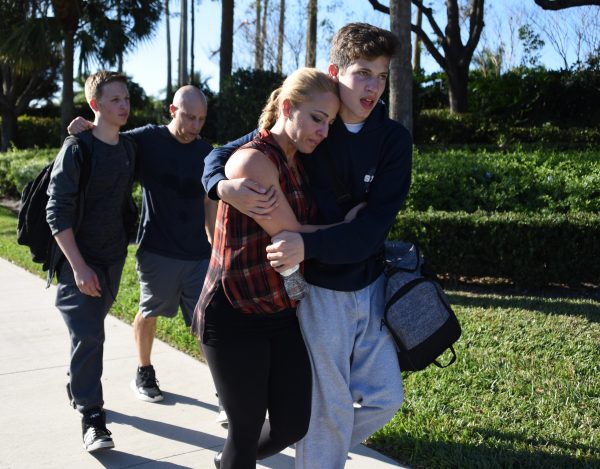 Peterson is one of those named in a lawsuit filed in July by 15 students at Marjory Stoneman Douglas High, alleging that the defendants violated their civil rights by displaying "conscious-shocking conduct."
Others identified in the suit include Broward Sheriff Scott Israel; BSO Capt. Jan Jordan, who oversaw operations during the shooting; Andrew Medina, a school monitor who spotted the gunman walking toward the 1200 building; and Broward Superintendent Robert Runcie.
According to the Miami Herald, the suit claims the defendants are responsible for emotional and physical harm to the surviving students by taking cover instead of confronting the gunman.
While the newly released videos provide new windows into the scene that day, including to the police response, blind spots remain.
The footage, captured by five cameras pointing toward the exterior of the school, first shows students walking by casually, oblivious to the imminent danger.
Later it cuts to students running from the building inside which Cruz, a former student, was firing his AR-15 semi-automatic rifle indiscriminately at anyone he came across.
A staff member, his entire body pixilated, rushes up in a golf cart and heads inside, the video shows.
Officers are seen rushing in, assault rifles and handguns at the ready.
In a video that was released previously, Peterson races up in a golf cart in an area south of the building. He draws his handgun and, according to previously released records, he radioed dispatchers that shots were being fired inside the freshman building. But he never goes inside.
Peterson later told investigators he wasn't sure where the shots were coming from.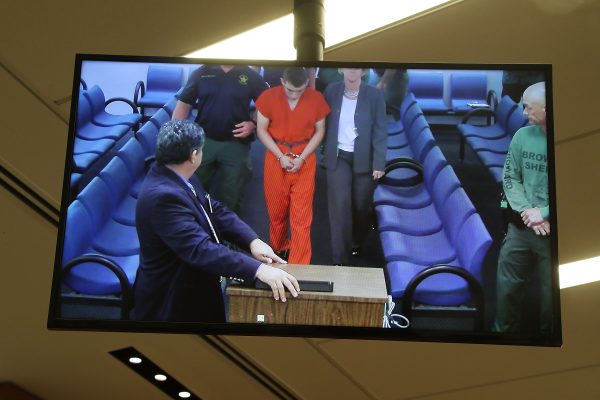 Nineteen-year-old Nikolas Cruz faces the death penalty if convicted of the mass shooting.
His lawyers said he would plead guilty in exchange for a life prison sentence.
The Associated Press contributed to this report.