Australia's peak body for the automotive industry has released new vehicle sales figures for June 2022, which, at 99,974 vehicles sold, show a 9.7 percent decline compared with June 2021.
Federal Chamber of Automotive Industries (FCAI) chief executive Tony Weber said in a release on Tuesday that a combination of disrupted manufacturing due to the COVID-19 pandemic, the war in Ukraine, and shipping issues have meant that the supply of new vehicles to Australia cannot match demand.
This lack of supply means buyers can expect to wait between three months and a year for their new car to arrive at the dealership.
"Globally, car makers are continuing to suffer from plant shutdowns. In Europe, we have component supply heavily impacted by the conflict in Ukraine. Microprocessors continue to be in short supply and global shipping remains unpredictable," he said.
"While demand for new cars remains strong in Australia, it is unlikely we will see supply chain issues resolve in the near future."
Other than the Northern Territory (NT), which saw an increase of 16.3 percent compared to June 2021, with 1,115 vehicles sold, sales across other states and the Australian Capital Territory (ACT) were down.
Of those, Tasmania saw the sharpest decline, with 1,572 vehicles sold, representing a drop of 17.2 percent, while Western Australia has been the least affected, with only a slight decrease of 2,2 percent at 9,813 vehicles sold.
Toyota led the June market, with a total of 22,561 vehicles sold, and its Hi-lux model was the best seller. Kia, Hyundai, Mazda, and Mitsubishi were also popular.
Used Vehicles Similarly Priced to New Ones
With the lack of supply of new vehicles, demand for used vehicles has increased, pushing their prices up to the point where cars in excellent condition with low odometer readings are similarly priced to new vehicles and even more expensive in some cases.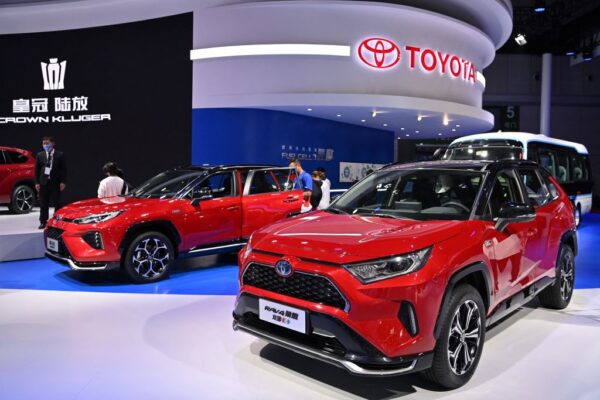 For instance, the Royal Automobile Club of Victoria (RACV) reported in February 2022 that the official driveaway price for a new Toyota RAV4 Cruiser all-wheel-drive hybrid was $53,833 in Victoria.
However, as buyers were faced with a wait of up to nine months and many weren't prepared to wait that long, prices of used RAV-4s skyrocketed to an average of $61,000.
The long wait times are affecting the vast majority of car manufacturers, and according to Santo Amoddio, managing director of Glass's Guide, which monitors car prices in Australia, high used car prices are expected to continue through 2022.
"We've been monitoring the used car market for more than 30 years, and this is the first time over that period that we've seen car prices rise consistently month in, month out. It has been like that since April last year," he said
"In terms of used car prices, we've seen prices rise by up to 30 per cent for some models. We've seen cars that are four-to-five years being sold for the price people paid for them."
Amoddio puts the lack of new cars primarily down to semiconductor shortages, but stressed that the pandemic has affected car production at every level, with production staff shortages, staff having to socially distance on the factory floor, not enough crew members for ships, and a lack of drivers for the trucks that transport the vehicles on and off those ships.