New Tax Leads Chinese to Shop at Home
November 23, 2010 11:24 pm Last Updated: October 1, 2015 6:24 pm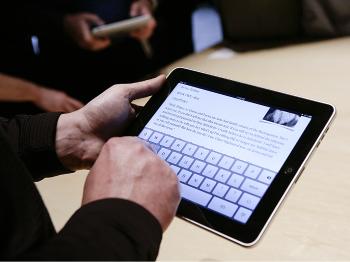 In the last few years high-end retailers around the world have learned that Chinese are ready to shop. Due to new duties levied by the Chinese state, the shopping spree may be coming to an end.
Chinese tourists have been eager to shop for luxury goods in Western cities because of price. The prices for luxury merchandise on Fifth Avenue in New York City are only about 1/4 to 1/3 of those in Shanghai and Beijing.
In August, Chinese Customs announced steep, new duties on any merchandise brought back into the country for personal use that exceeds 5,000 yuan (approx US$750; US$1,500 is the average monthly, urban wage in China) in value.
Beginning Aug. 1, a 20 percent tax began being applied to leather, fur, products made of leather and fur, cameras, camcorders, and audio and video appliances. A 30 percent tax is applied to watches, clocks, and their parts. A 50 percent tax is applied to cosmetics, alcohol and tobacco. A tax of 100 percent is applied to laptop computers, cell phones, and cameras.
A Chinese tourist named A-wen sadly said, "I bought an iPad for myself, but Chinese customs taxed me 1,000 yuan."
He had been using his iPad since the day he purchased it. By the time he arrived in Beijing, he had saved more than 2GB of personal data. A-wen had no choice but to pay the tax of 100 percent on it so that he could pass customs.
"The tax should be designed to stop smuggling, but I am carrying a computer for my personal use. Why must I pay so much tax?" A-wen wanted to know.
Ms. Chen, a graduate student in the U.K. who will be returning to China for work, now faces the problem of what to do with items she acquired during her study abroad.
She has already sold most of her personal belongings, include a desktop computer, a digital camera, and a mini-stero. "But my luggage and my bag alone exceed 5,000 yuan. I also have a laptop that stores all of my study materials, which I am most reluctant to part with. But I will have to pay a lot of taxes if I should be taxed for them!"
Many overseas Chinese students facing the same problems as Ms. Chen have shared their personal strategies on Internet forums.
One student wrote, "Store your personal belongings in plastic bags because two pieces of luggage are equivalent to 2,000 yuan of merchandise. Sell your iPad. Travel back to China in your underwear. Throw away your textbooks if you cannot sell them. Throw away your mobile phone, computer, MP4, and camera. Better yet, go back to China naked. This is one sure way that you won't be taxed. My conclusion: nudity = tax free."
Tourism Affected
According to someone working in the tourist industry, normally in November a lot of white-collar Chinese make plans to travel to Hong Kong in December for shopping. This year there were very few inquiries.
Chinese tourists who do go abroad in November and December seeking before Christmas bargains are facing heightened scrutiny on their return.
According to a manager of Huayuan Travel Agency, there have been very tight inspections at the Chinese customs, especially on Chinese tourists returning from Hong Kong, Japan, the United States, and Europe. Special attention is being paid to electronics and luxury bags.
Ms. You is traveling to Hong Kong at the end of November, but is following the advice of her travel agent.
"This time I will return to Beijing empty-handed," said Ms. You. "I won't be able to buy designer bags or electronics, not to mention buying anything for myself." Ms. You crossed out LV bags, Estee Lauder cosmetics, and the iPhone from her shopping list.
Some tourists could not resist the prices and made purchases. Some of these manage to get in under the radar. One traveler bought an expensive watch of over 10,000 yuan and wore it when returning to China. Chinese customs did not check whether it was a new or an old watch and the traveler escaped taxation. Some tourists cut off the tags from the designer bags or clothes they purchased and thus smuggled their goods in.
But the new duties are clearly having an effect. Chinese may continue to spend their new wealth in traveling, but far fewer will be spending that wealth on goods to bring home.
This article first published in New Epoch Weekly.