Convicted killers in the Australian state of New South Wales (NSW) who refuse to disclose the whereabouts of their victim's remains will not be granted parole under new laws, which will bring NSW into line with other state jurisdictions.
While currently, the 'no body no parole' law is an option for the State Parole Authority (SPA), the reform will see it become mandatory, meaning offenders must co-operate with investigators to reveal the location of remains for any chance of being released on parole.
In a statement on Tuesday, Premier Dominic Perrottet said the state would make it impossible for offenders to be granted parole if they willfully refuse to disclose information about their victim's remains.
"Being unable to locate a loved one's body is extremely distressing and traumatic for the families and friends of victims, and it denies a victim the dignity of being laid to rest appropriately," he said.
"These laws are to stop inmates convicted of murder or homicide offences from getting parole unless they co-operate with police to end the torment of families and return to them the remains of their loved ones."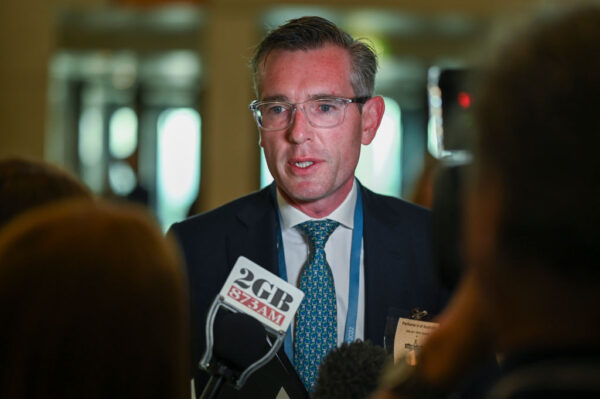 Under the reform, the SPA will rely on the NSW police commissioner and other relevant information to determine whether the offender has cooperated satisfactorily to reveal the location of a victim.
Corrections minister Geoff Lee said the strengthened laws are modelled on those in other states and will apply to all current and future inmates in NSW, including convicted offenders who have yet to be considered for parole.
"Any offender in prison coming up for parole should really think hard about maintaining their refusal to co-operate with police if they want to retain their prospects of getting parole," he said.
Petition Prompts Action
The strengthening of the law comes after a petition called on Perrottet and attorney general Mark Raymond to get in line with other states following the conviction of Chris Dawson earlier this month for the murder of his wife Lynette—whose body has not been found—in 1982.

Dawson will be appealing the conviction, but Lynette's family and friends are asking him to reveal the location of her remains.
"While justice has finally been served and Lyn's truth has been heard, there is one more puzzle left to this heart-wrenching story. Where is Lyn?" the petition reads.
"Lyn's family have battled for years to clear her name and have her truth told, but the closure they need would come from being able to put her to rest properly, and they are not alone."
The petition prompted Perrottet to seek advice from the attorney general on the matter, and it was agreed that the 'no body no parole' law should become mandatory.
Perrottet told 2GB Radio on Tuesday that Lyn's family and friends "have made it very clear their expectations in relation to these changes and…I'm proud of the fact that the government has listened very carefully, moved swiftly to make sure these laws are enacted as quickly as possible."
The legislation will be introduced into the NSW parliament on Wednesday, and 2GB Radio confirmed on Tuesday the opposition supports the reform, which is expected to get the green light in the October parliamentary sittings.