NEW YORK—When designer drugs are made illegal, the ingredients are often quickly switched to skirt the law. Government officials have been trying to combat this technique by continually making more ingredients used for synthetic drugs illegal.
In March, the sale and distribution of synthetic marijuana was banned in New York state and city. In July, Gov. Andrew M. Cuomo signed a law banning some of the chemicals that are in bath salts, also known as synthetic phenethylamines.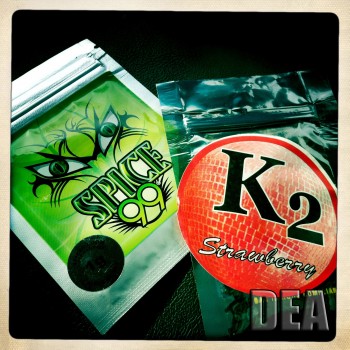 But, drug manufacturers merely switch to similar, yet still harmful, ingredients, and stores continue to sell them, according to officials.
On Tuesday, the state's Department of Health announced dozens of drugs and chemicals have been added to the existing list of prohibited drugs and chemicals. A new nuance in the law enables officials to charge business owners and employees if they're caught selling drugs with any illegal ingredients.
The two most well-known designer drugs are synthetic marijuana and "bath salts." The use of these drugs has been associated with a rising number of reported emergency room visits and calls to the state's poison control center.
The new health code order describes how "people high on these compounds can get very agitated and violent, exhibit psychosis, and severe behavioral changes, and have harmed themselves and others."
Undercover investigations by the New York Attorney General's Office highlight how the drugs are marketed subtly, under innocent sounding names and colorful packages. An undercover officer in one store found labels promoting the drugs as glass cleaner and incense, while other packages had no labels at all. Employees at that store allegedly encouraged customers to buy the products with water pipes to smoke them.
Attorney General, Eric T. Schneiderman, filed 12 lawsuits against 16 head shops (retail outlets that sell drug paraphernalia) across the state after his office's investigations. He charged them with fraudulent marketing techniques. Two of these stores have had to permanently remove illegal synthetic drugs.
New criminal penalties for violators can be up to $500 and a maximum of 15 days in jail. Civil penalties include a fine of up to $2,000 per violation. Dr. Nirav Shah, the state's commissioner of health, said because multiple actions draw fines, such as manufacturing, possessing, and selling the drugs, shops could face up to "fifty times the penalty," as quoted in the Legislative Gazette.
The state Health Department and state police will coordinate investigations with local police and district attorneys.
After the announcement, state Sen. John J. Flanagan urged the Assembly to pass a pending bill that would make many of the chemicals in synthetic drugs controlled substances, meaning possession would be punishable with substantial jail time and other penalties.
A toll-free hotline is now available for the public to report information about illegal distribution of synthetic drugs: 1-888-99SALTS (1-888-997-2587).
The Epoch Times publishes in 35 countries and in 19 languages. Subscribe to our e-newsletter.