Australia's new defence in its battle against scammers has taken the form of new regulation that will give telecommunications companies the ability to block malicious text messages en masse.
The scam industry has siphoned millions out of the coffers of Australians, and this year alone, the number of reported SMS and phone cons doubled that of last year, adding up to a total loss of over $87 million.
Minister for Home Affairs Karen Andrews explained that the SMS scams often "phished" for personal information or sought to install malware by impersonating trusted government or business agencies.
"The regulatory amendment we have enacted provides the telecommunications sector with the authority they need to block malicious SMS messages at scale and protect the Australian public from scammers," Andrews said.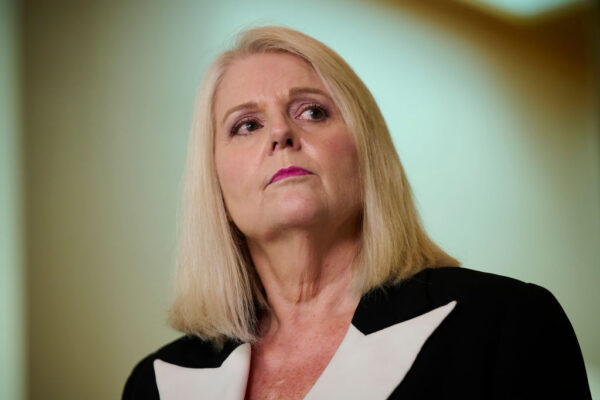 The announcement comes following a trial that saw 2,500 harmful texts blocked as part of a partnership between the Australian Cyber Security Centre (ACSC), relevant government departments, and the telecommunications sector.
Minister for Communications Paul Fletcher said the text scams often involved the impersonation of government agencies, such as Centrelink, myGov, and the Australian Taxation Office.
"The measure we are announcing today is a further indication of how seriously we take this form of illegal activity," Fletcher said.
On top of the new capability to halt scam texts, the federal government had previously targeted scam calls through its Reducing Scam Calls Code released last year, developed by the communication industry to allow detection, tracing, and blocking of fraudulent and harmful calls.
Since its launch in December of 2020, 214 million scam calls have been blocked under the new mechanism.
Australians suffered the worst year of scamming victims in 2020, with all forms of scams amounting to more than $850 million in losses.
This year, the number has fallen to an estimated $250 million, driven primarily by investment and romance scams, and with the age range most susceptible to scams being the over 65's.
In April of 2020, ACCC's Scamwatch also received reports about scammers withdrawing up to $10,000 from people's retirement funds, known as superannuation, thanks to the government's Early Release of Super scheme to assist Australians struggling during the pandemic.
"Scammers are increasingly taking advantage of the financial difficulties and uncertainty generated from the COVID-19 pandemic to trick unsuspecting Australians," ACCC Deputy Chair Delia Rickard said in a statement on July 21, 2020.