RIGASA, Nigeria—As Aisha Usman makes her way out of the bus, three boisterous children and teens dart toward the bus from their bungalow to greet her.
"Welcome back home, mum," they chorused, almost simultaneously.
Usman, a tall, fair-skinned woman, shoves herself out of the bus, and, while smiling as the children hold on to her, opens the door to her home.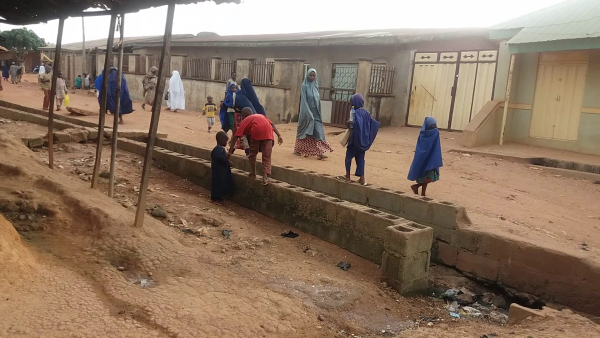 Inside the dimly lit one-room home in Rigasa—a community in Kaduna in northwest Nigeria—Yusuff, 18, Yakubu 11, and Yakubu, 5, crouch around the available space, staring at their visitor.
"They grew steadily in my home as if I am their mother. I once in a while tell them I am not their biological mother, but they still call me their mother," Usman said as she introduced the children one after the other.
"The children were abandoned by their parents at birth. I am comfortable living with them because I am also HIV-positive like them."
Usman is Nigeria's northwest coordinator of the International Network of Religious Leaders Living with HIV and AIDS, a non-profit group advocating for the rights of HIV-positive orphans.
She had traveled earlier in the day to Abuja, Nigeria's capital, to seek treatment for Abubakar, an HIV orphan who was being neglected in an orphanage in Kaduna.
"I got a call to rescue Abubakar from the orphanage because there was no food for him. He was always isolated in one room because of his HIV status," Usman said, as she adjusted the pair of glasses resting on her nose.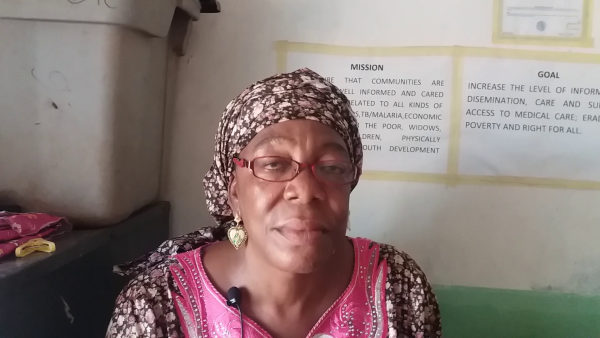 This and many other reasons are why Usman is pushing to scrap orphanages in Nigeria.
She advocates integrating those vulnerable children from institutions to homes and communities because she believes they will get better care there, just like her three adopted children.
Usman's complaints about orphanages come at a time when abuse and neglect in such institutions have become a burning issue in Nigeria, as well as other parts of the world.
Closing Orphanages?
Multiple reports of fake orphanages and the bitter experiences of children in approved ones have sparked a debate on whether they should be banned.
Recently, the government of the Nigerian state of Lagos busted an illegal orphanage, identified as Pro Labore Der (Labor for God) in the Badagry area of Lagos, the commercial nerve center of the country. The managers of the home reportedly bolted to avoid being held to account by government officials.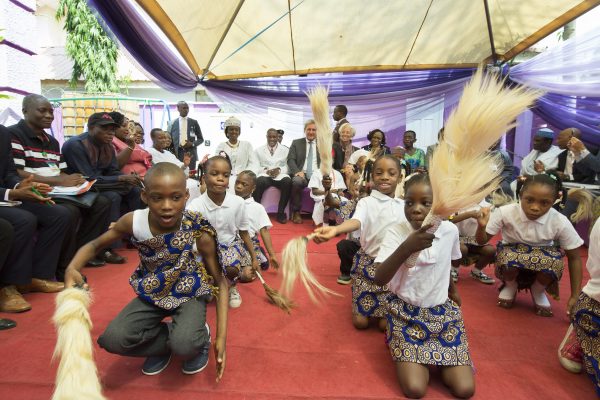 Photos emerged on social media of over 20 weary-looking children rescued from the fake orphanage. These children are among the depressing statistics of orphans and vulnerable children in Nigeria.
In 2004, UNICEF supported an assessment of orphans and vulnerable children that revealed about seven million orphans in Nigeria. About 1.8 million of them were orphaned as a result of their parents dying due to HIV-AIDS. According to the Nigerian government, those numbers have sharply increased in recent years, with the population of orphans and vulnerable children (OVC) in Nigeria as of 2010 estimated at 17.5 million, of which 7.3 million have been orphaned by HIV-AIDS.
Dr. Gabriel Oyediji, secretary general of the Association of Orphanages and Homes Operators (AOHO) in Nigeria, estimates the figure has increased to about 30 million OVCs because of the increase in poverty rate in the country.
Oyediji said as of the last count, there are about 500 registered orphanages in Nigeria.
"Orphanages have multiplied in Nigeria in recent decades to accommodate children who have been orphaned as a result of the Boko Haram crisis, herdsmen killings, disease, natural disasters, domestic violence, and rising poverty," he said
These orphanages have been criticized for not being accountable for their resources, overcrowding, and other inadequacies.
Usman, for one, accuses owners of deliberately exploiting the children in their care.
"I will suggest to authorities to go undercover to investigate what is happening in these so-called orphanages," she added.
Global Trend
Usman is echoing the thoughts of those who champion an alternative approach, citing decades of research that bolster the notion that children belong to families, not institutions.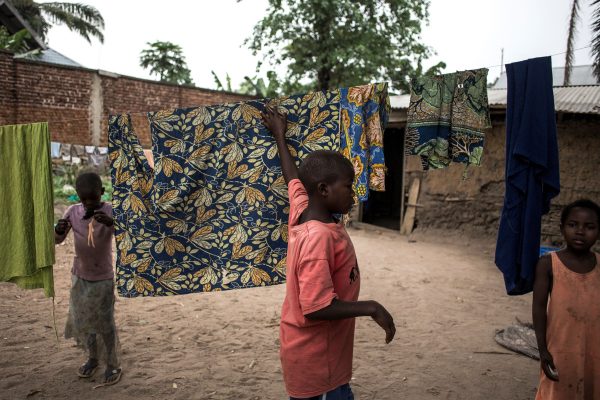 Personalities such as Harry Potter author J.K. Rowling, and international charities that include UNICEF and Save the Children have thrown their weight behind the campaign to deinstitutionalize orphanages.
Deinstitutionalization is a movement in child care that supports the closure of orphanages and putting the children in kinship or other family-care systems through adoption and fostering. While the campaign is gaining momentum in Rwanda, Kenya, Malawi, Ghana, and other African countries, that's not yet the case in Nigeria.
"Eighty years of research agrees that children raised in institutions suffer physically, intellectually, and emotionally," Rowling said in a speech in 2016.
Hope and Homes for Children, a British charity, supports Rowling's concerns about institutions.
The charity has assisted the government of Rwanda to close up to 90 percent of orphanages in the country and integrate the children into family systems and independent living.
Dr. Epaphrodite Nsabimana, the learning and research manager for HHC, told The Epoch Times in Nairobi that the transition had been largely successful because the government is carefully driving it.
Nsabimana, a certified child therapist, faulted the institutional-care system for low staff-to-children ratios, delayed cognitive development for children, and lack individual care support for the children.
"Institutions like orphanages damage children beyond repair," he said.
'The Best Gift'
Eric Kubwimana, a bank worker in Rwanda, who lived in an orphanage of about 600 children for 22 years, concurs with Nsabimana's claim about institutions not being suitable for children.
Kubwimana was taken to an orphanage when he was just seven months old. His parents, siblings, five uncles, and others were killed during the Rwandan genocide in 1994. He has nobody to call family except other genocide survivors and orphans who sought refuge at the orphanage.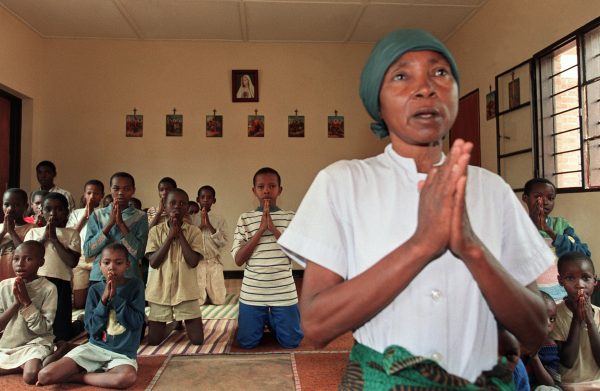 When Nsabimana approached the orphanage where Kubwimana grew up to tell the orphans on the Rwanda government's plan to shut their orphanage, Kubwimana said his voice was the loudest against the move.
"We opposed them, because we lacked nothing good in the orphanage," he said. "We feared to leave an orphanage we had known all our lives as a home. But after I was convinced by Nsabimana, I agreed to leave the home to start an independent life."
Three years after leaving the home, Kubwimana is now one of those championing the deinstitutionalization of orphanages in Africa, a platform he's ascribed to his success in life.
"The best gift you can give an orphan is a family," he said. " As an orphan in an orphanage, you will always have this vacuum of not having lived in a family."
Challenge in Nigeria
In Nigeria, deinstitutionalization has attracted strong criticisms from advocates in the child-protection field, even as many back Kubwimana's thinking about the importance of living in a family.
Nigeria's law allows for orphanages, but forbids such institutions from allowing children to stay beyond the age of 18. Because of the uncertainties of life, most children remain at the home past 18, swearing to an affidavit to protect the orphanages from being prosecuted.
Dr. Oyediji from the AOHO said deinstitutionalization is a good idea but stresses that it won't work in Nigeria because of the country's peculiar challenges. He said the Nigerian government hasn't been able to fulfill the conditions that would make it as successful there as in Rwanda.
"I have five cases in my orphanage. We tried to reintegrate the children to a family and community system, but they could not blend with the new life. So, the children ran back to the orphanage. Adoption rates are low because it is also expensive to adopt a child," he said.
John Olawale, a former manager of Ijamido Children's Home, one of Nigeria's oldest orphanages, supports Oyediji's position.
Olawale, 42, was abandoned as a baby and lived in the orphanage for many years. He now lives with his family of three children in the Benin Republic, where he campaigns for the rights of children.
"If a child can live in a family setting, it is good," he said emphatically on the phone. "The problem lies in proper monitoring of the child throughout the years that he or she will be with the adoptive parents, kinship care, and community."
He suggests an alternative to deinstitutionalization.
"Rather than banning orphanages, my advice is that the government should review the orphanage system and restructure it while proper monitoring is done," he said.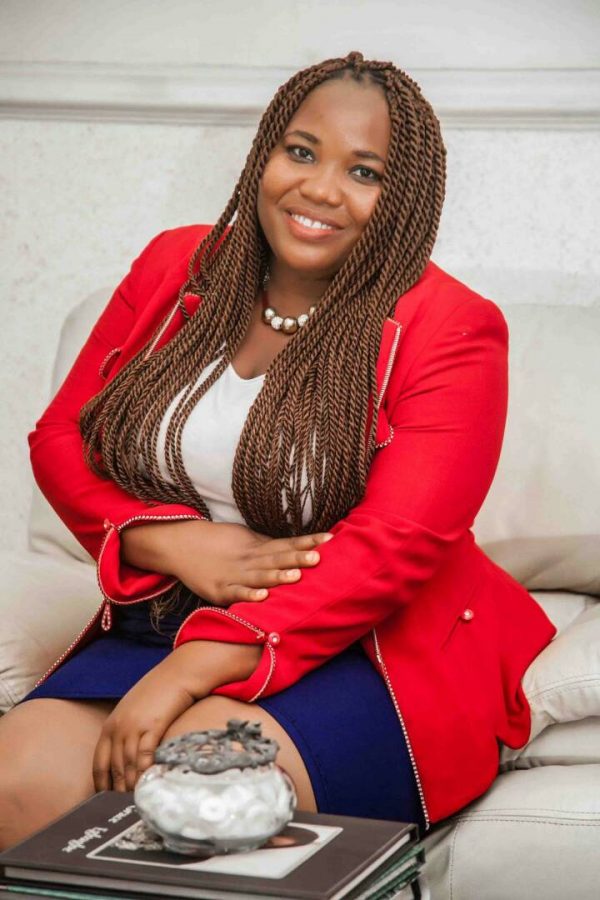 Eva George, who grew up at the Little Saints Orphanage in Lagos, agrees with Olawale. She said institutions have played a big role in her life and shouldn't be scrapped.
At the age of 10, George lost her parents in Ajegunle, a Lagos community famous for crowded homes and squalor, which inflicted hardships on her and two brothers, including leaving them to go hungry for weeks. They sought help from a nearby church, which put them in the care of a family.
"The church felt the church member was taking good care of us," she said. "But we were eating spoiled food and being mistreated. I was their house help. I was also hawking even in the night, selling shoes and snacks, which exposed me to sexual harassment on the streets."
The Little Saints Orphanage came to her rescue, and after 16 years there, she was able to attend a private university, which is usually reserved for only the rich in Nigeria.
"This is why I am grateful to the Little Saints Orphanage. It is structured like you are in your home. It doesn't look like an institution," she said.
"The founder and her husband were called mummy and daddy, while we call one another brothers and sisters. It gave us that family mentality."