Officials in New Orleans on Monday said that people who evacuated should not return to the city following impacts from Hurricane Ida, which was downgraded to a tropical storm, causing mass power outages, while the mayor warned would-be looters.
New Orleans' emergency response agency, NOLA Ready, wrote that the city has no power or 911 service after Hurricane Ida ravaged the city's electrical grid.
"If you have evacuated out of #NOLA, we request that you DO NOT RETURN until further notice," NOLA Ready wrote on Twitter. "There is widespread debris, power remains out, and emergency services are working to respond to those still in the city. We will let you know when it is safe to come home."
And in a press conference on Monday afternoon, New Orleans Mayor LaToya Cantrell said that the city's "communications have been compromised."
"But, one thing that we also recognize is that we still have the ability to send text messages. AT&T and Entergy are doing everything that they can," she added. "As I mentioned, our people in our city—our residents—need to stay put. Again, power and communication are critical issues," the mayor added.
Cantrell and New Orleans Police Chief Shawn Ferguson also warned people against looters in the wake of the storm.
According to drone video footage, looters were seen breaking into an ATM in St. Claude, New Orleans, after Ida.
"Without power, that creates opportunity for some, and we will not tolerate that," Ferguson said in a news conference on Monday night. "We will implement our anti-looting deployment to ensure the safety of our citizens and ensure the safety of our citizens' property."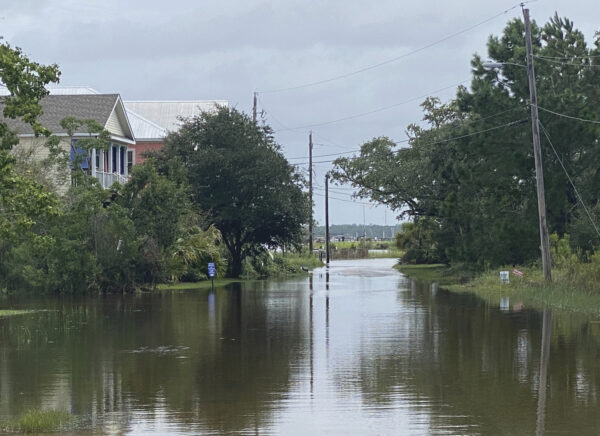 "And as the mayor also stated, because it is dark, because we are without power, we need to be vigilant," he added.
During Monday's update, Cantrell said that there have been no reports of widespread looting so far.
"We will not tolerate any looting whatsoever. Fire stations are open, and police stations are open. We are all on the same radio system. If you see looting, and you see an officer, then flag them down and tell them," she said.
More than 1 million customers in Louisiana and Mississippi—including all of New Orleans—were left without power as Ida, one of the most powerful hurricanes ever to hit the U.S. mainland, pushed through on Sunday and early Monday before weakening into a tropical storm.
The governor's office said damage to the power grid appeared "catastrophic." And officials warned it could be weeks before power is fully restored, leaving multitudes without refrigeration or air conditioning during the dog days of summer, with highs forecast in the mid-80s to close to 90 by midweek.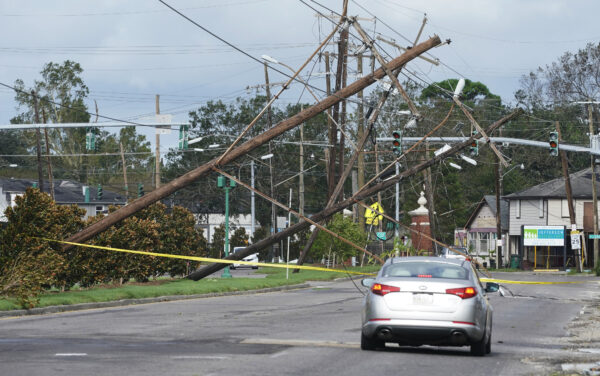 The Louisiana National Guard said it activated 4,900 Guard personnel and lined up 195 high-water vehicles, 73 rescue boats, and 34 helicopters.
Local and state agencies were adding hundreds of more. Jefferson Parish in suburban New Orleans knew of 500 people who said they were going to stay in areas that were flooded, and it began sending out dozens of boats, Parish Council member Deano Bonano told WWL-TV.
AT&T's phone system was down all across southeastern Louisiana. Many people resorted to using walkie-talkies. The governor's office staff had no working phones.
President Joe Biden, in an update, visited with governors at the Federal Emergency Management Agency (FEMA) headquarters in Washington on Monday, saying he will stand with Louisiana and Mississippi residents for "as long as it takes for you to recover."
The Associated Press contributed to this report.