The new standard Mississippi license plates include the motto of the United States, "In God We Trust."
The new plates were introduced on Jan. 1.
The new design also features the Mississippi seal and the phrase "The Great Seal of the State of Mississippi."
Gov. Phil Bryant announced the impending change in May 2018.
"I was proud to sign legislation in 2014 that added the United States National Motto, 'In God We Trust,' to the Mississippi State Seal," he wrote in a statement on Twitter. "Today, I am equally delighted to announce that it will adorn our new Mississippi license plates…available starting in January 2019."
A number of states have specialty license plates with the phrase "In God We Trust" available for purchase but Mississippi appears to be the first state that has introduced such a plate as the standard plate.
The state also has a number of specialty tags, which cost an extra fee, but the standard license plate is available for those who just want to pay the normal amount.
Registration fees are $12.75 for renewals and $14.00 for first-time registrations, with any city or county taxes being added on top, according to the state's Department of Revenue.
Hinds County tax collector Eddie Fair said that the new plates don't represent a change in the process.
"No change in the process, no change in the cost of it or anything—just a new tag. It has a new look," he told WAPT.
"It gives you the state seal and let us know we're here in the great state of Mississippi."
Jon Pritchett is president and CEO of the Mississippi Center for Public Policy, a free market think tank, and was among those praising the move after it was announced.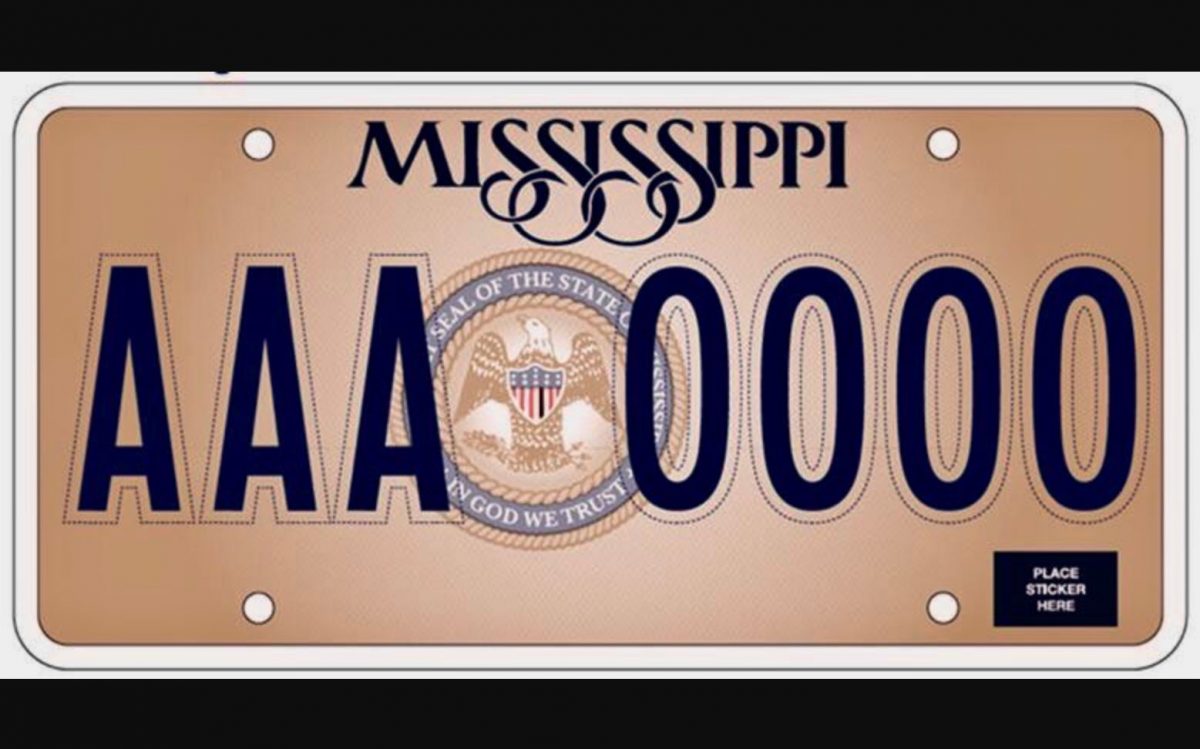 Pritchett said in a blog post that the idea that in America there's always been a separation of religion and politics simply isn't true.
"If we think about the public policy arguments that have made the biggest difference in improving our society and promoting individual liberty, freedom, and opportunity, we find religion and faith-based reasoning," he said.
"Jefferson, Hamilton, Lincoln, Martin Luther King, and many others who opposed slavery made faith-based appeals on that issue. It is absurd to think that we should restrict our views of what is right and wrong to the private sphere only. In fact, we should question the motives of anyone who wants to dismiss another's public policy ideas simply because those ideas are informed by a faith."
Mississippi was also the first state in the country to require all public schools to post "In God We Trust" in every classroom, auditorium, and cafeteria, reported Education Week in 2001.
"Our nation was founded as a godly nation, and we put it on our money," Gov. Ronnie Musgrove, a Democrat, said as he signed the bill into law.
The legislation mandated that the national motto must be displayed in a frame and be no smaller than 11-by-14 inches.
Ken Briggs, owner of Capitol City Labels, said he planned to print up to 40,000 of the posters and give them to schools for free.
"I feel so strongly about having some kind of moral base. I know in my heart there is a God; there's no question to me," Mr. Briggs said. Still, he added, "I'm not a religious fanatic by any means."
From NTD News