A New Mexico family said that President Donald Trump can build the border wall on their land, according to a report.
"They will have someone step on it and they will drive over it," said Brandy Johnson—of the 8 miles of border along their ranch in Deming, New Mexico.
The family said that the barbed wire fence along their land isn't good enough to prevent people from crossing from Mexico into the United States, KOAT reported on March 1.
Their family has owned the ranch for more than 100 years. The Johnsons and the KOAT report didn't indicate how much land they own.
The Johnsons say they desperately want a wall because people can't drive through it. "We would love nothing more than to see the fence built on our property," https://bit.ly/2T8CBAR

Posted by KOAT on Friday, 1 March 2019
"The barbed wire is the weakest link in our portion of the border, so they exploit that," said Russell Johnson, referring to illegal aliens who cross onto their property to get into the United States.
"When they want to get away, there is nothing in their way. They are going to blow through whatever it is," added Brandy Johnson.
The Johnsons explained that they desperately want a wall on their land so people can't drive through.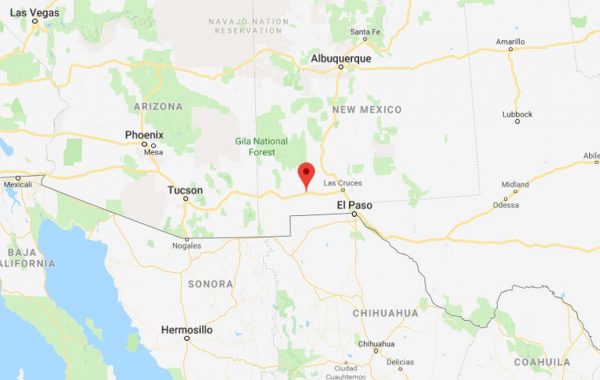 "We would love nothing more than to see the fence built on our property," added Russell, adding that it's a solution to a problem that has lasted decades.
"We have had this problem for years, decades. And right now, it's purely a political game that we are paying the price for," Brandy said.
Republican Party Chairman Steve Pearce, who used to represent the district where the Johnsons live, said criminals are making promises to families, saying they can get them over the border.
"If we could set up a guest worker system where they could come and work and go back and forth, the humanitarian crisis would cease," said Pearce in the KOAT report.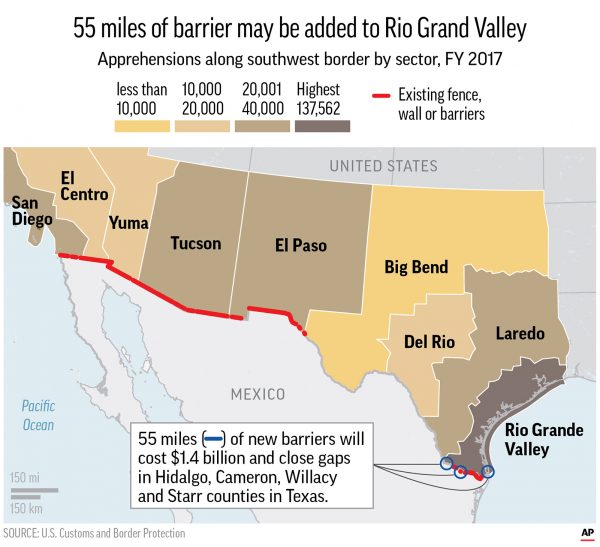 The prototypes for President Donald Trump's contest for a border wall near San Diego, California, were torn down on Wednesday, to make way for a new section of actual border fencing, Reuters reported.
"Since the test and evaluation of these prototype models is complete, they have served their purpose and are now being removed," U.S. Customs and Border Protection (CBP) spokesman Ralph DeSio said in a statement.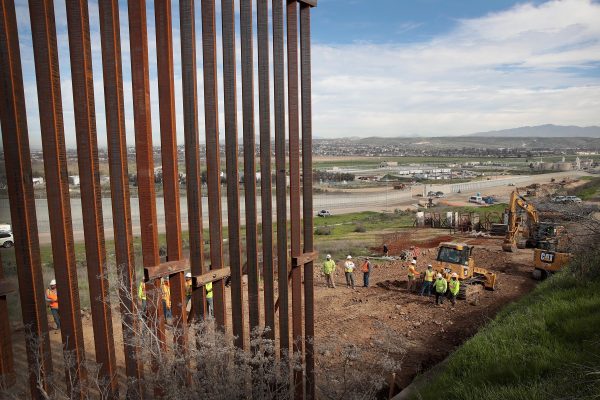 Using jackhammers, ladders, and blow torches, military special forces and CBP special units spent weeks trying to go under, over, and through the walls to test their strengths and weaknesses.
The tests of the eight prototypes, which Supervisory Border Patrol Agent Michael Scappechio of the San Diego sector said cost between $300,000 and $500,000 each to build, showed the effectiveness of the kind of steel post, or "bollard," fence that already exists along large sections of the border.
Now, a new 30-foot-high bollard fence is being built as a secondary barrier along a 14-mile section, behind an existing, 18-foot-high bollard fence, Scappechio said.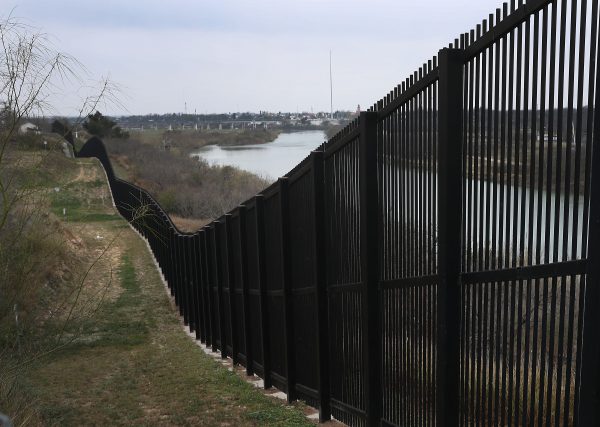 The ability of agents to see through a barrier is crucial to their safety, and a fence made out of steel posts or "bollards" is easier to repair when breached and relatively cost-effective, he said, while the 30-foot height is a deterrent to climbers.
Reuters contributed to this report.