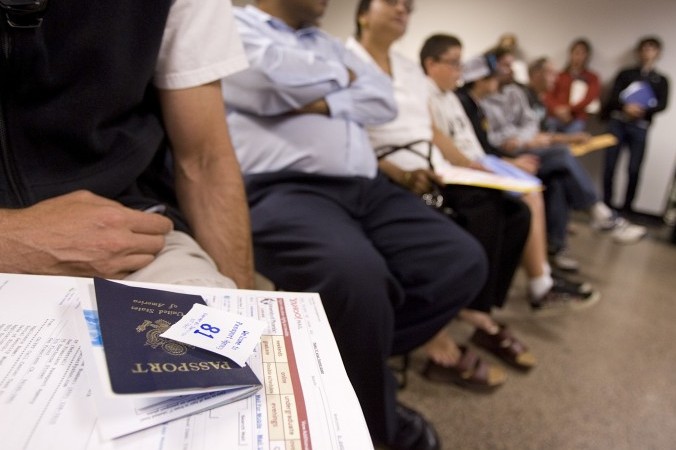 Bipartisan legislation has been proposed this year that would make it possible for foreigners spending $500,000 or more in residential real estate to be eligible for visas to the United States. The proposal is sponsored by Sens. Charles E. Schumer (D-N.Y.) and Mike Lee (R-Utah).
The proposal, called the Visa Improvements to Stimulate International Tourism to the United States of America Act (VISIT-USA Act), aims to increase demand in the nation's housing market while boosting foreign travel and investment in the United States.
In a press release, Sen. Schumer said, "This concept has the potential to lift demand for the nation's excess homes. Our housing market will never begin a true recovery as long as our housing stock so greatly exceeds demand. This is not a cure-all, but it could be part of the solution to the housing crisis and won't cost the government a nickel."
The legislation would provide a three-year renewable residential visa for foreign nationals that spend at least $500,000 dollars in residential real estate in the United States. According to the proposal, at least $250,000 of the $500,000 dollar minimum must be spent on a primary residence where the applicant must reside for at least 180 days out of the year, while paying taxes to the United States on all foreign income.
According to the proposal, the legislation would not lead to citizenship, and recipients of the residential visa would not be eligible for benefits, like Medicare, Medicaid, and Social Security.
Lee said: "This bill supports a free market method for increasing demand for housing at a time when so many working-class Americans are underwater on their homes, are desperate for prices to rise again, and big-government programs have failed to work. I am sponsoring this bill because I know that it makes economic sense while protecting American citizens."
The proposed legislation would help Canadian citizens, who account for a large percentage of foreigners, buy real estate, and travel to the United States. Under current law, Canadian citizens are not permitted to remain in the United States for longer than 180 days. The VISIT-USA Act would create a new "Canadian retiree visa" for Canadian citizens over the age of 50 who meet certain residential qualifications. The proposal would allow for Canadian citizens to stay in the United States longer during the colder Canadian months, where they otherwise would not be permitted to remain.
The U.S. Chamber of Commerce gave its support to the proposed legislation. In a letter to Sens. Schumer and Lee, R. Bruce Josten of the chamber said, "Travel and tourism is a small-business-centered sector that accounts for more than $700 billion in revenues, and 7.4 million American jobs. When business visitors travel to the U.S. to buy products or participate in conferences, training, and trade shows, they strengthen America's role as the center of innovation and global commerce."