New Job Grant Will Help Housing Market, Say Experts
April 3, 2013 7:11 pm Last Updated: April 9, 2013 2:13 am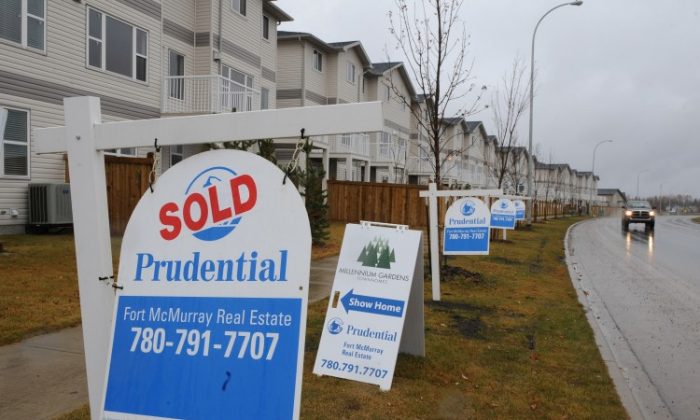 The Canada Job Grant announced in the budget will help boost the housing market, according to experts. But they also say more needs to be done to improve affordability and increase the labour force in the housing industry.
The job grant, designed to fill job shortages in high-demand fields such as the trades, will potentially provide $15,000 or more per person, with up to $5,000 coming from the federal government and matched by the provinces or territories and employers.
The government estimates 130,000 Canadians will benefit from the grant by matching the unemployed to job vacancies through training at institutions such as community colleges, career colleges, and trade union training centres.
The grant will play a major role in improving the housing industry and market conditions, says Marcus Arkan, a housing market expert and CTO of mortgage broker Syndicate Mortgages.
"The housing industry welcomes this effort and decision. The industry is in dire need of skilled workmen and labour," says Arkan.
"Due to the shortage of labour and work force, the affordability in the industry has suffered a major blow during the past few quarters. If the government continues these efforts, the situation will start to improve."
However, more needs to be done at both the federal and private levels to correct the high home prices in Canada, Arkan notes, which were brought on in part by the labour shortage.
"There is a lot of price correction required in the industry," he says. "Despite the low Canada mortgage rate, new buyers are ever more in doubt about their ability to afford their own home in the future."
The Canadian Home Builders' Association (CHBA) has raised similar concerns, saying that while the budget was "fiscally prudent" and a positive step, more could have been done to make homes affordable, such as increasing the threshold on GST rebates for new home buyers, which has not changed since 1991.
"We have urged the government to work more effectively and aggressively on this front," CHBA president Deep Shergill said in a news release.
"A permanent renovation tax rebate would strengthen the government's weaponry in combating illegal contracting that creates problems for consumers, costs jobs and income, undermines our efforts to support a professional industry, and costs governments billions of dollars annually in lost revenue."
Shergill says the relatively low mortgage rates have masked the fact that house prices continue to balloon as a result of increasing taxes, fees, levies, and charges, while the gap between house prices and household incomes also continues to grow.
However, the budget's funding allocation for long-term infrastructure projects—$47 billion over 10 years—will also help offset prices for new home buyers, he noted.
"It's an opportunity to restore fiscal integrity at the municipal level and fairness for younger generations," he said.
"At present, many municipalities are financing community infrastructure by transferring the costs into the mortgages of new home buyers, amounting to more than $5 billion a year."