New Jersey Governor mandated COVID-19 vaccination or testing for all personnel of child care facilities in the state. In addition, the governor ordered an indoor mask mandate for all employees, students, children, and visitors at these settings.
Governor Phil Murphy signed on Monday an executive order that required all personnel of child care centers to be fully vaccinated against COVID-19, the disease caused by the CCP (Chinese Communist Party) virus, or undergo testing once or twice a week. Both antigen and molecular tests will be acceptable, according to a statement.
The facilities will have to come into full compliance with the vaccine or testing requirement by Nov. 1.
The order also demands that all employees, visitors, students, and children aged 2 or older must wear facemasks indoors at child care facilities starting Sept. 24.
Murphy has justified these measures on the grounds of protecting children who are all under 12 years old and not yet eligible for COVID-19 vaccination, the statement said.
The measure allows for some limited exceptions to the mask mandate such as extreme heat and certain medical conditions. Also, individuals can be exempted from wearing a mask when eating, drinking, or playing a musical instrument, when engaging in some high-intensity physical activity under certain conditions, and when a person has trouble breathing, is unconscious, incapacitated, or unable to remove a mask without assistance.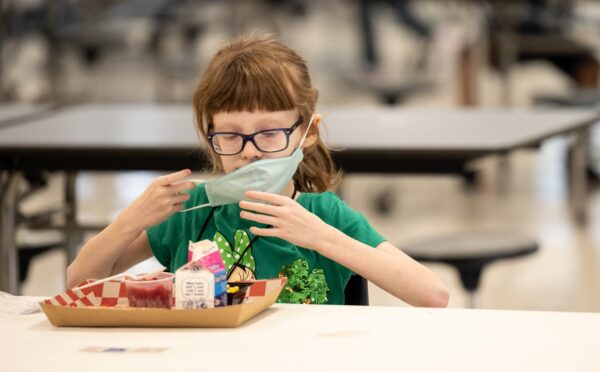 However, no local government can enact any measure that contradicts the governor's order but child care centers are permitted to impose stricter rules on vaccination and testing than the order provisioned, the statement said.
For example, they can require more frequent testing, or testing of both vaccinated and unvaccinated staff, or mandatory vaccinations without a testing alternative, according to the statement.
New Jersey state Senator Michael Testa called the mask mandate for 2 years old children "absolutely ridiculous and likely unenforceable."
"It's hard to imagine Governor Murphy's toddler mask mandate is enforceable in any way that doesn't do more harm than good. So what's the point?" Testa, a Republican said in a statement on Tuesday.
Is Gov. Murphy going to close day care centers or have toddlers carted off to jail when they rip their masks off? It's hard to imagine this toddler mask mandate is enforceable in any way that doesn't do more harm than good. So what's the point? https://t.co/2f7XimLjFP

— Senator Michael Testa (@senatortesta) September 21, 2021
Late August, Murphy mandated vaccinations or testing against the CCP virus for all employees of public, private, and parochial schools, from preschools through grade 12, effective Oct. 18.
Early August, the governor issued a facemask mandate for all students, school personnel, and visitors in indoor school premises for the 2021-2022 school year.
All personnel of certain state-owned and private health care facilities, or high-risk congregate settings are also subject to mandatory COVID-19 vaccination or testing as per Murphy's executive order enacted at the beginning of August.
According to USA Facts, nearly 64 percent of more than 9 million state population (pdf) have been fully vaccinated.
New Jersey Department of Health Commissioner Judith Persichilli said at a press conference on Monday that 1,137 COVID-19 positive patients and patients under investigation have been hospitalized.
Out of those patients, 258 were in ICU, and ventilators were used on 57 percent of them, reported NJ Spotlight.
"Fortunately, there are no new reports of multisystem inflammatory system in children. Our cumulative cases remain at 133," Persichilli said.