The City of Trenton, New Jersey, held a celebratory parade for native 19-year-old Olympian Athing Mu on Aug. 29.
Mu won the first Olympic gold for the United States in the women's 800-meter run in 53 years.
Trenton Mayor Reed Gusciora told The Epoch Times while walking with the parade: "Trenton is a great capital city, and we have a Capital star in our midst!"
Gusciora continued: "So great to have an Olympic medalist in Tokyo. She won two gold medals! This is a great day for the Capital city. We're so proud of Athing."
The parade route started at Trenton Central High School—where Mu graduated in 2020—and ended on the front steps of the City Hall with a stage celebration. It is the first time that someone from Trenton has won two gold medals.
On Aug. 3, at the 2020 Tokyo Olympics, Mu won a gold medal in the women's 800 meters in 1 minute, 55.21 seconds, breaking the American Women's 800-meter record. She also won a second gold medal in the Women's 4×400 meters relay.
Mu wore her two gold medals on her neck and sat on a giant white champion chair on a flower float during the parade.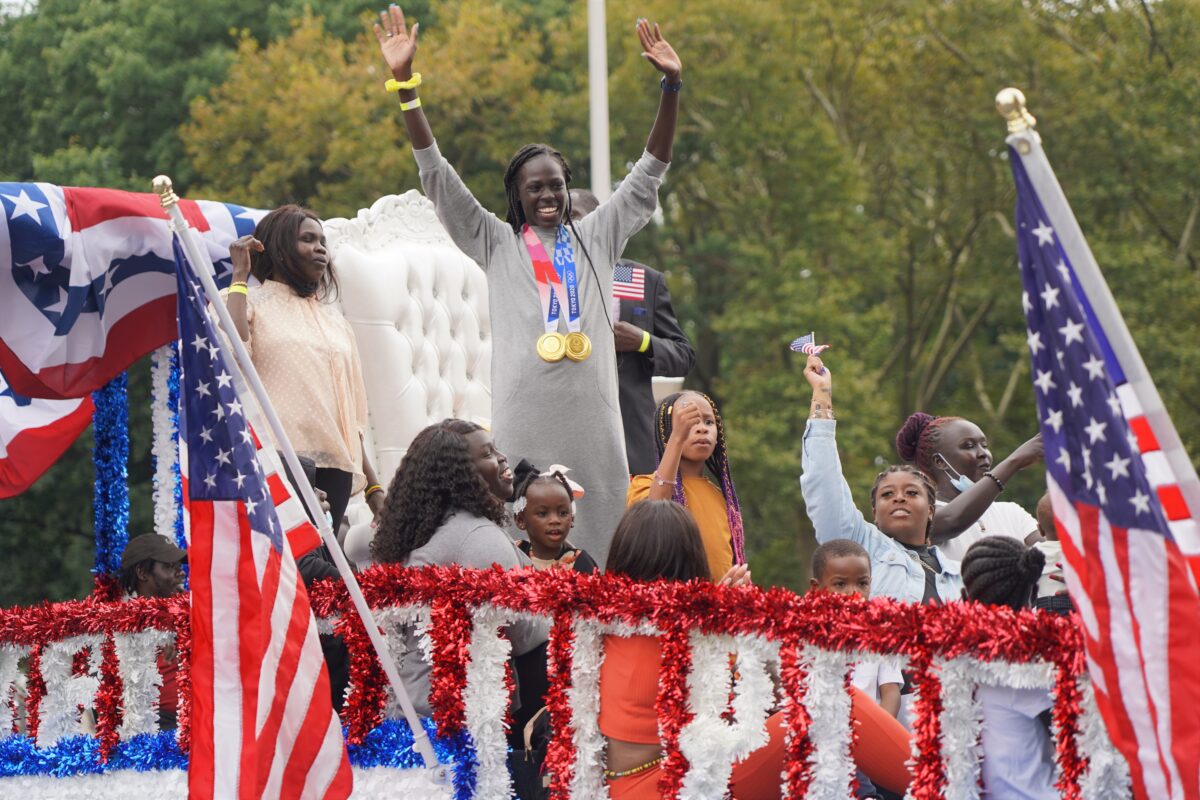 Mu was honored with hundreds and thousands of Trenton residents, community leaders, and government officials. Fans along the roadside were asking for her signatures on American flags and caps, etc.
New Jersey Gov. Phil Murphy said to the crowd before the parade started, "We are incredibly proud of you up and down this state, all 9.3 million members of your New Jersey family."
Kathy McBride, Trenton City council president said at the ceremony, "You have set an example for young women and men throughout the world. Your community is delighted."
Gusciora presented a giant key to Mu to welcome her to come back to her hometown. Trenton City Council gave her a key as well.
The African American Chamber of Commerce gifted her a $10,000 check.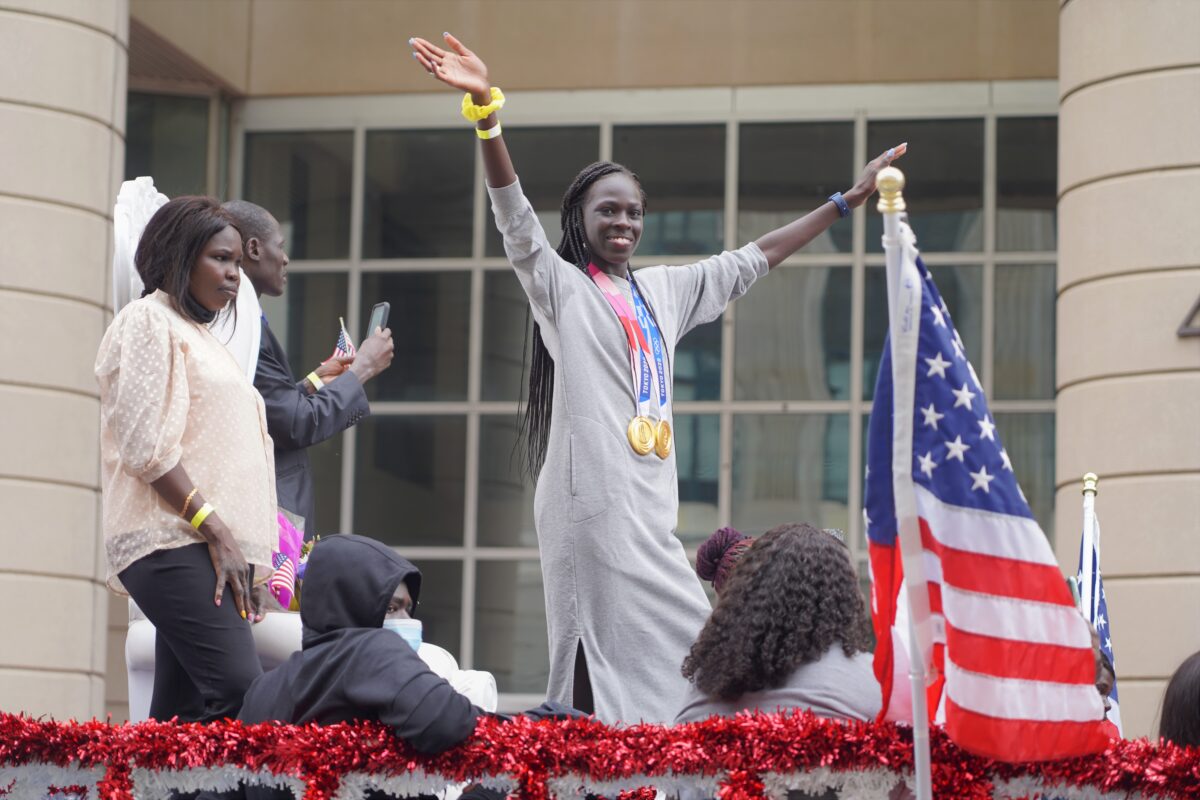 Mu expressed her thanks to her coaches, her family, and the city that has been supporting her. "I didn't do it all myself. These golds weren't just my own medals, these medals [belong] to everyone that's been with me," she said.
Mu's parents emigrated from Sudan to the United States in 2000. Mu was born in Trenton two years later. She is the second-youngest of seven siblings. Her whole family joined her along the parade.