School mask mandates will be lifted next month in New Jersey and Delaware, and will be lifted by the end of the month in Connecticut, the governors of the respective states announced on Feb. 7.
The New Jersey mandate will be lifted on March 7, Gov. Phil Murphy, a Democrat, wrote on Twitter.
"Balancing public health with getting back to some semblance of normalcy is not easy. But we can responsibly take this step due to declining COVID numbers and growth in vaccinations."
Like many states, New Jersey saw an explosion in COVID-19 cases in late 2021, but the numbers have since dropped precipitously, from a peak of 33,459 on Jan. 7 to just 1,625 on Feb. 6.
Hospitalizations attributed to COVID-19 have also gone down recently in the majority of states.
The number of people vaccinated, meanwhile, has continued to grow. The vaccines offer reduced protection against the Omicron variant of the CCP (Chinese Communist Party) virus, which causes COVID-19, but boosters reportedly restore much of the protection for a period of time.
Murphy imposed the school mask mandate in August 2021.
"Anyone telling you that we can safely reopen our schools without requiring everyone inside to wear a mask is quite simply lying to you," Murphy said at the time.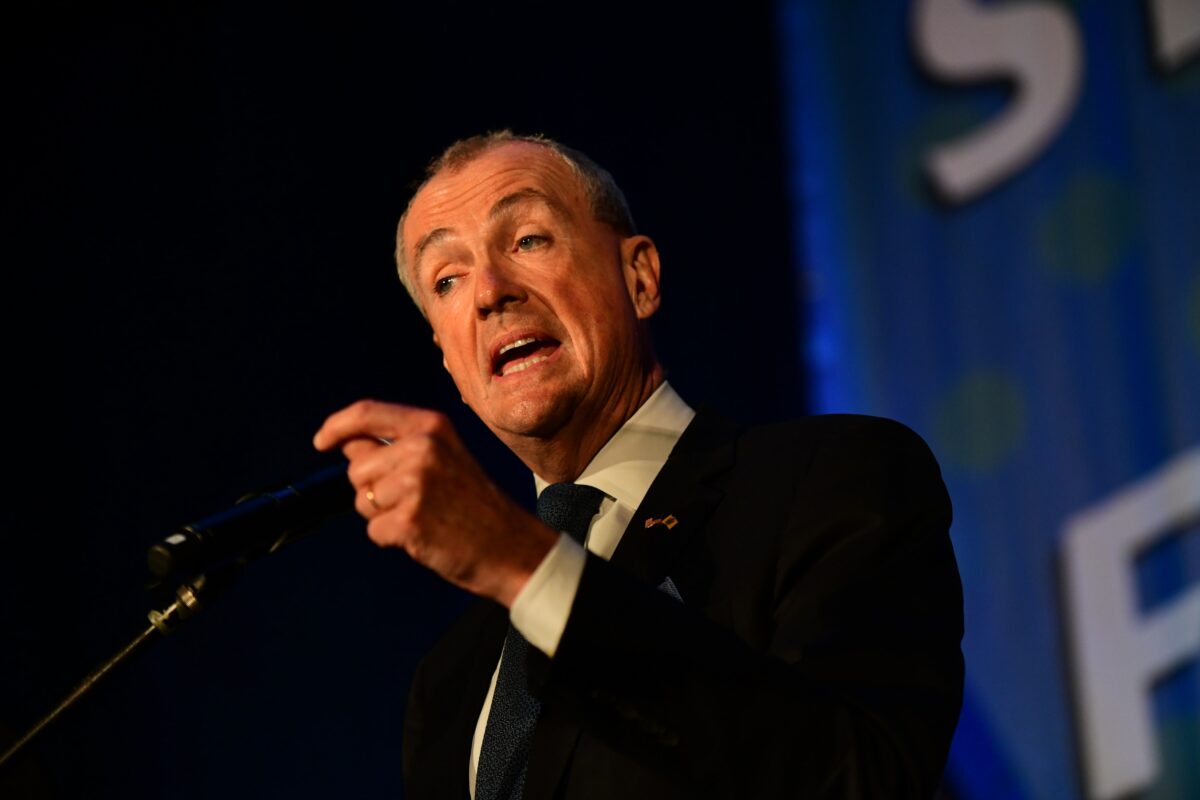 Meanwhile, Delaware Gov. John Carney, also a Democrat, announced on Feb. 7 that the state's indoor mask mandate would be lifted on Feb. 11, but the school mask mandate would stay in place until March 31.
The school mask mandate extension gives "parents time ​to get their school-age children vaccinated" and Delaware officials time to work with schools on how to prepare for when it ends, Carney's office said in a statement.
"We're in a much better place than we were several weeks ago in the middle of the Omicron surge of COVID-19 cases and hospitalizations," Carney stated.
Though COVID-19 continues to circulate and "still poses a risk of serious illness … we have the tools to keep ourselves and each other safe," he said, encouraging people to get vaccinated and, if they already have, to get a booster dose.
Connecticut Gov. Ned Lamont announced that by Feb. 28, state mask mandates will be lifted for schools and childcare centers. By then, the decision whether to require masks will be made at the local level.
"Connecticut is seeing a dramatic decline in cases caused by the Omicron variant, and children over the age of 5 have had the ability to get vaccinated for more than three months now," Lamont said. "With this in mind, I think we are in a good position to phase out the requirement that masks be worn in all schools statewide and shift the determination on whether to require this to the local level."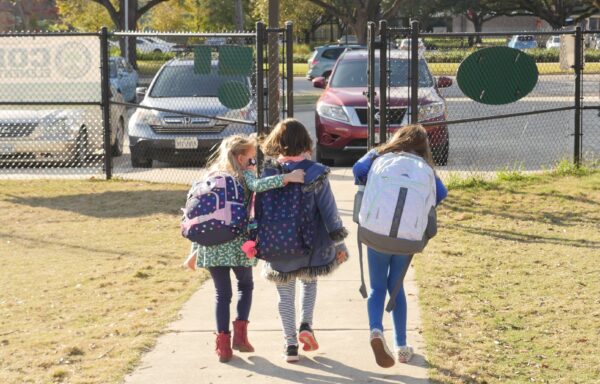 Other governors have lifted mandates in recent weeks.
Virginia Gov. Glenn Youngkin, a Republican, reversed vaccine and mask mandates his predecessor put into place, though the order that lifted Virginia's school mask mandate was blocked by a judge for now.
Pennsylvania Gov. Tom Wolf, a Democrat, withdrew the state's school mask mandate in January.
The governors of New York and Connecticut have also signaled their school masking orders could be rescinded soon.
Scott Gottlieb, a former Food and Drug Administration commissioner, said on CBS' "Face the Nation" over the weekend that he expects governors will start to lift mask mandates in schools where transmission levels of the virus are low.
"When prevalence is low, you have a lot of people who've been infected, who have some level of immunity for a period of time, and you have high vaccination rates, we can start to lean forward and take a little bit more risk and try to, at least, make sure that students in schools have some semblance of normalcy for this spring term," said Gottlieb, a Pfizer board member.
In Washington on Feb. 7, White House press secretary Jen Psaki said the federal guidance hasn't changed. That guidance, from the Centers for Disease Control and Prevention (CDC), says all people in schools should wear masks.
"Our advice to every school district is to abide by public health guidelines. It continues to be at this point that the CDC is advising that masks can delay, reduce transmission," she said.