Newly released pictures show individuals accused of committing arson during the riots that exploded in Minneapolis after the death of George Floyd.
Authorities released the images in an appeal for members of the public to share any information they have on the suspects.
"Progress has been steady in the Minneapolis fire investigations, and we are at a point where we need help identifying people," Assistant Special Agent in Charge Jeff Reed, in charge of the Bureau of Alcohol, Tobacco, and Firearms (ATF) said in a statement.
"These arsons adversely impact the communities, business owners, employees, and their families."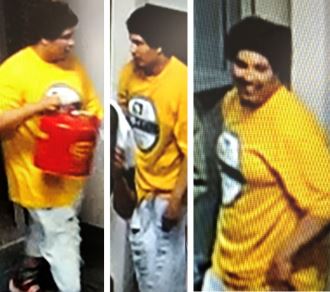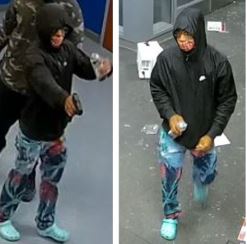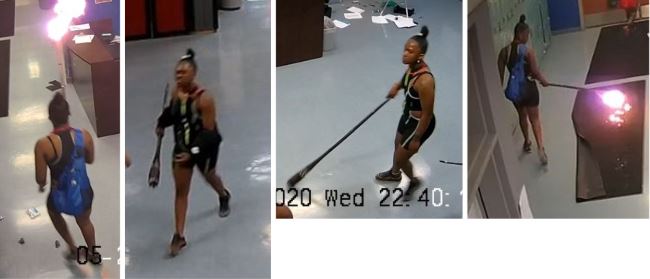 One individual wearing a yellow shirt was captured carrying a gas can and is believed to be linked to arson at the Minnesota Transitions Charter School.
Images of three other persons believed to have contributed to arson at the school were also released, including a man wearing a mask and wielding a firearm; a woman in a halter top carrying what appears to be a small fire extinguisher; and a woman carrying a torch that she used to light a fire.
Three sets of images show individuals believed to be linked to arson at an Auto Zone, an Aldi's, and a Wells Fargo.
Screenshots from video footage show five people that were at the scene of the Minneapolis Police Department's 3rd Precinct, which was torched after police officers abandoned it on May 28.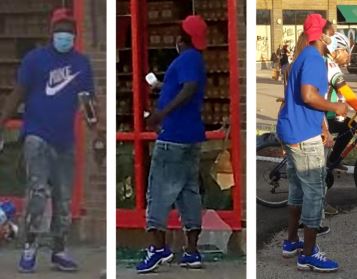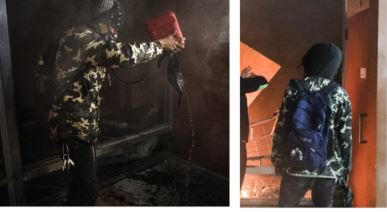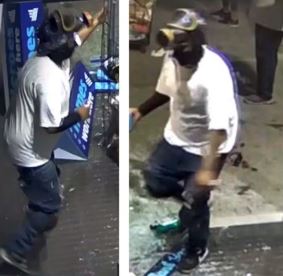 The images show a man wearing a vest and a cap; a person wearing a blue shirt with a unique symbol on the front; a person wearing a vest with a blue hooded sweatshirt underneath; a woman with her face unobscured; and a person wearing a hooded sweatshirt.
ATF investigators have been working on the investigation into the fires with officials from the Minneapolis Police Department, the Minneapolis Fire Department, the Hennepin County Sheriff's Office, the Minnesota State Fire Marshal Division, and the FBI.
Anyone with information was asked to contact the bureau at 1-888-ATF-TIPS (1-888-283-8477), via email, or anonymously via www.ReportIt.com or the Report It mobile app.
In addition to identifying persons of interests, authorities want people with photographs or video footage from the nights of unrest in the Twin Cities to come forward. Investigators especially want pictures or videos of people starting fires or adding additional material or accelerants to any of the business property fires.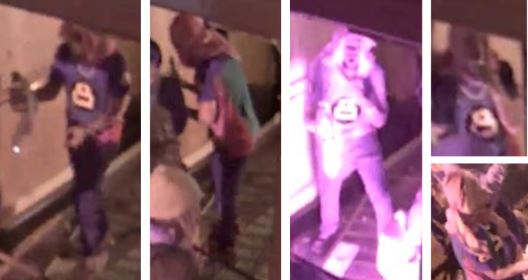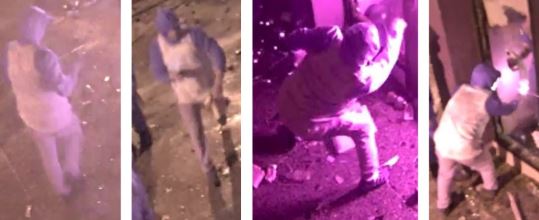 The appeal for help in identifying persons of interest came after Branden Michael Wolfe, 23, was charged with helping set fire to the precinct.
Wolfe was arrested on June 3 after allegedly trying to break into a home improvement store in St. Paul, which forms the Twin Cities with Minneapolis. Wolfe was fired from the store earlier in the day after social media posts showed him allegedly stealing items from the police precinct.
Investigators said Wolfe admitted to being in images from the destruction of the precinct and to stealing property from the building. They found items belonging to the Minneapolis Police Department at Wolfe's apartment, including a riot helmet, a police radio, and a 9mm pistol magazine.
Also this week, prosecutors charged Samuel Elliott Frey, 19, and Bailey Marie Baldus, 29, with conspiracy to commit arson of the St. Paul Health and Nutrition Store on May 28.