More than 200 people rallied at the New Hampshire State House on April 24 to urge schools to stop indoctrinating children with Critical Race Theory (CRT), which was described by demonstrators as a set of divisive concepts aimed at increasing racial tensions.
A new rule proposed by the U.S. Education Department in April suggested including CRT in history and civics classrooms throughout the country.
"Teach MLK (Martin Luther King), not CRT (Critical Race Theory)," a sign held by a protester read.
The theoretical frameworks of CRT are rooted in critical theory, a Marxist social philosophy which argues that social problems are created more by societal structures and cultural assumptions than by individual factors. CRT incorporates the notion that the white race enjoys certain "privileges" just because of skin color.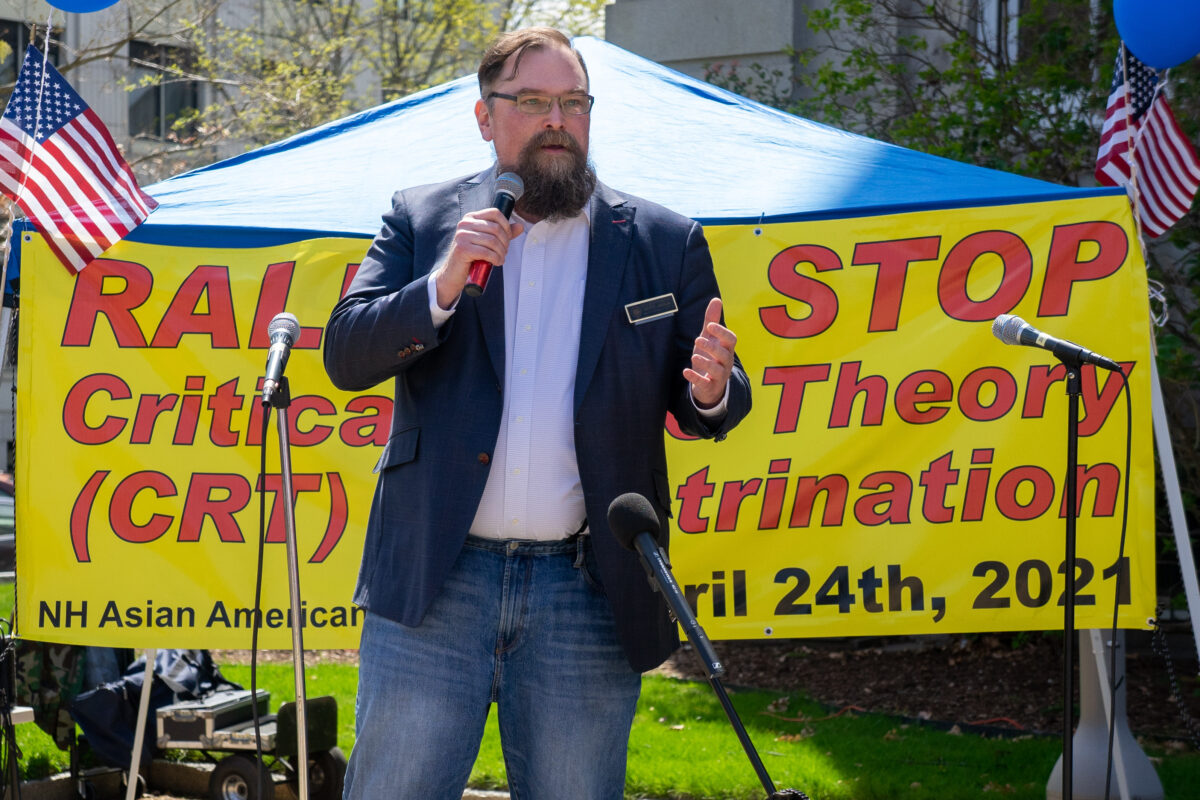 The Saturday rally was attended by people from different racial and ethnic backgrounds. Several New Hampshire state representatives and former representatives also joined the rally.
Representative Darryl Abbas said he objected to CRT as a concerned father and husband. "Being a person of color, who is married to a person who's white, I found it very concerning," he said. "We have a two-and-a-half-year-old son. Every morning, I remind him that he has the best mother in the world. So it comes as no surprise to anyone that I am not going to let anybody teach my son that his mother is racist, because that's not true."
Representative Keith Ammon, who sponsored House Bill 544 to prohibit schools from teaching "divisive concepts," said that taxpayers' money should not be used to promote Marxist ideology.
Homeschool Mother of 13: Teach the Kids Real History
Cindy Bennett, a New Hampshire resident, said she homeschooled 13 children for 20 years because she realized a long time ago that many schools were essentially "against God."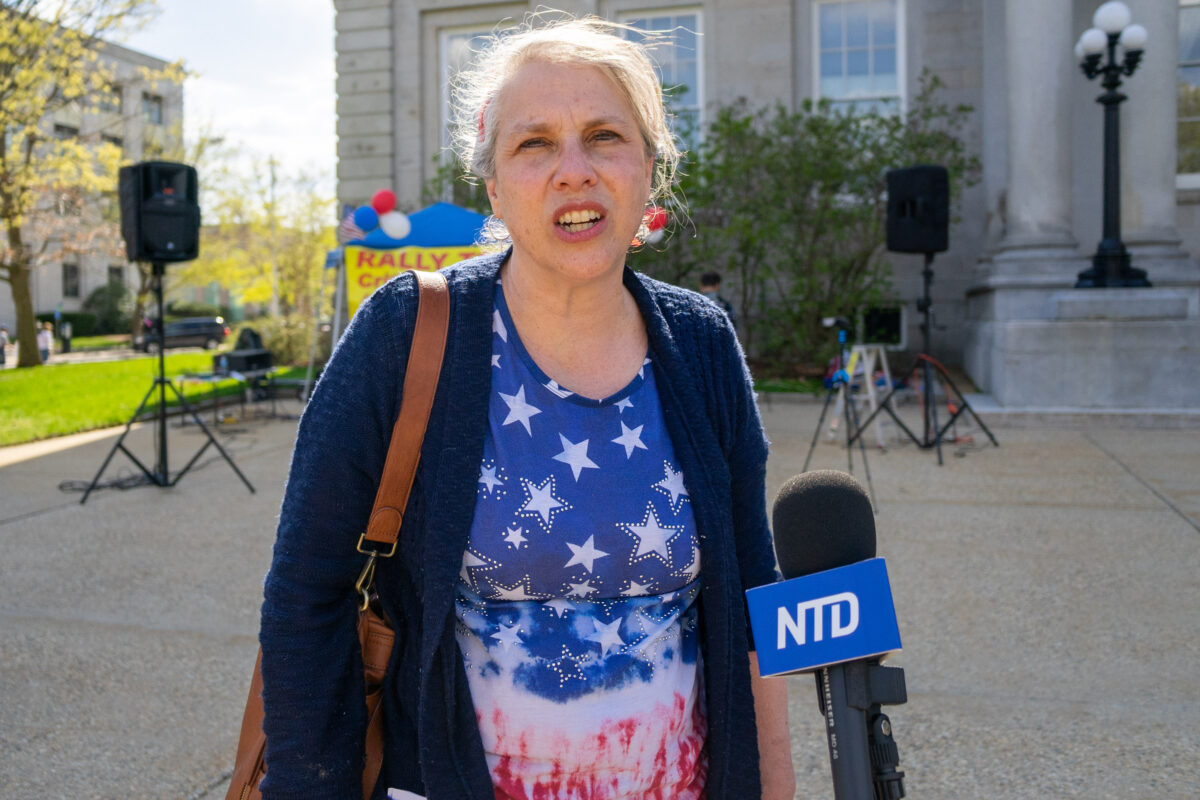 "I believe in teaching the kids real history of our country, about people who fought for freedom, about Christian values, working hard, doing a good job, doing your best, and just loving God," Bennett said.
She said she taught her children to work and help others at an early age. Now all of her children at working age have got satisfying jobs. "They are all leaders in their situations, because they were leaders at home. So they transferred that into the world. So it was a successful story," she said.
Radio Host: CRT a 'Made-Up' Theory
Barbara from Harlem, popular radio host and author of "Escaping the Racism of Low Expectations," also attended the rally and gave the keynote speech. She praised Martin Luther King's respect for God, while denouncing CRT as a "godless" and "made-up" theory.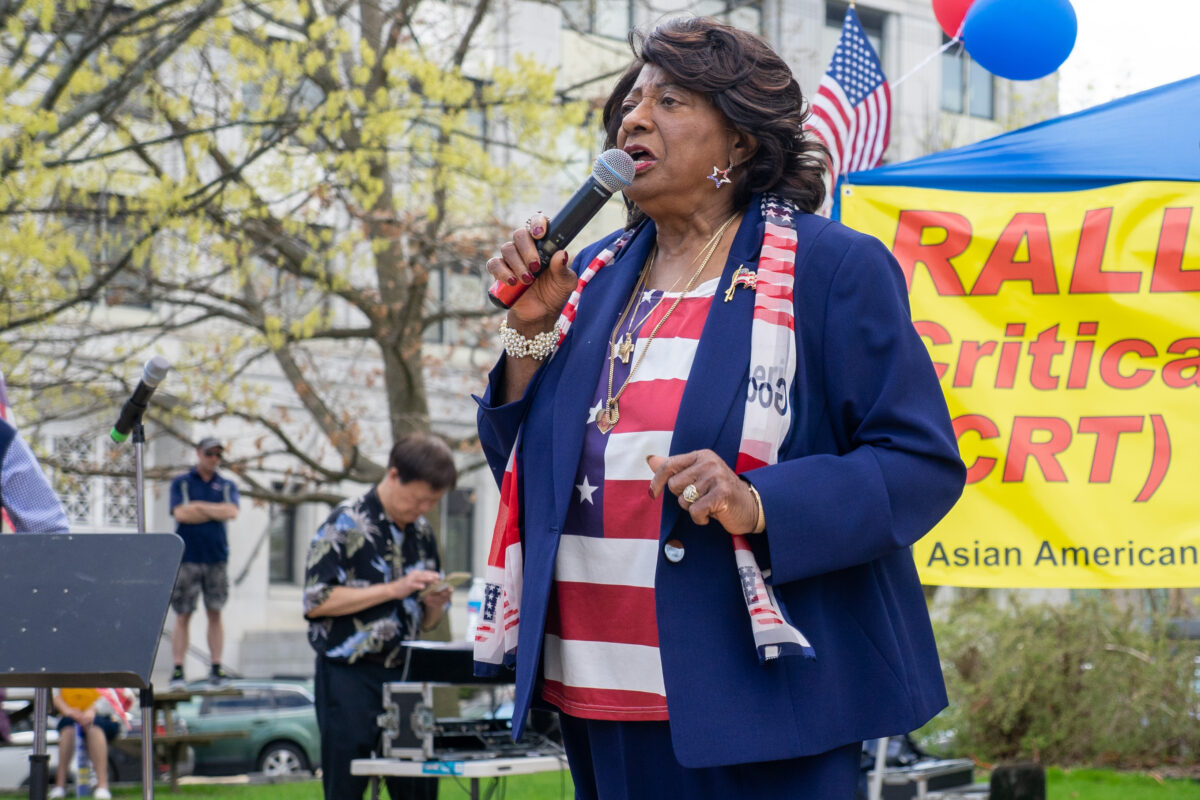 "Dr. King, like I said, was a man of God, a big difference between those that come up with this CRT. I don't respect it. And it's not what America was founded on or built on," Barbara from Harlem said.
She said that CRT is real racism compared to King's dream of equality. "The correct path (to King's dream) is to judge people by the content of their character, not the color of their skin. Just because somebody is white, that doesn't mean that they are automatically racist," she said.
Chinese immigrant: CRT is like the Cultural Revolution
According to Lily Tang Williams, co-chair of the New Hampshire Asian American Coalition and an immigrant from China, the real goal of CRT is to divide people and make them fight each other. She said that by indoctrinating children with notions like "America is a systematic racist country", schools only teach them "to hate the country, to hate their families, and to hate themselves."
"In Critical Race Theory, they divide people into the oppressor group and the oppressed group. So, if you're white, male and conservative, you belong to the oppressor group. It sounds familiar to me," Tang said.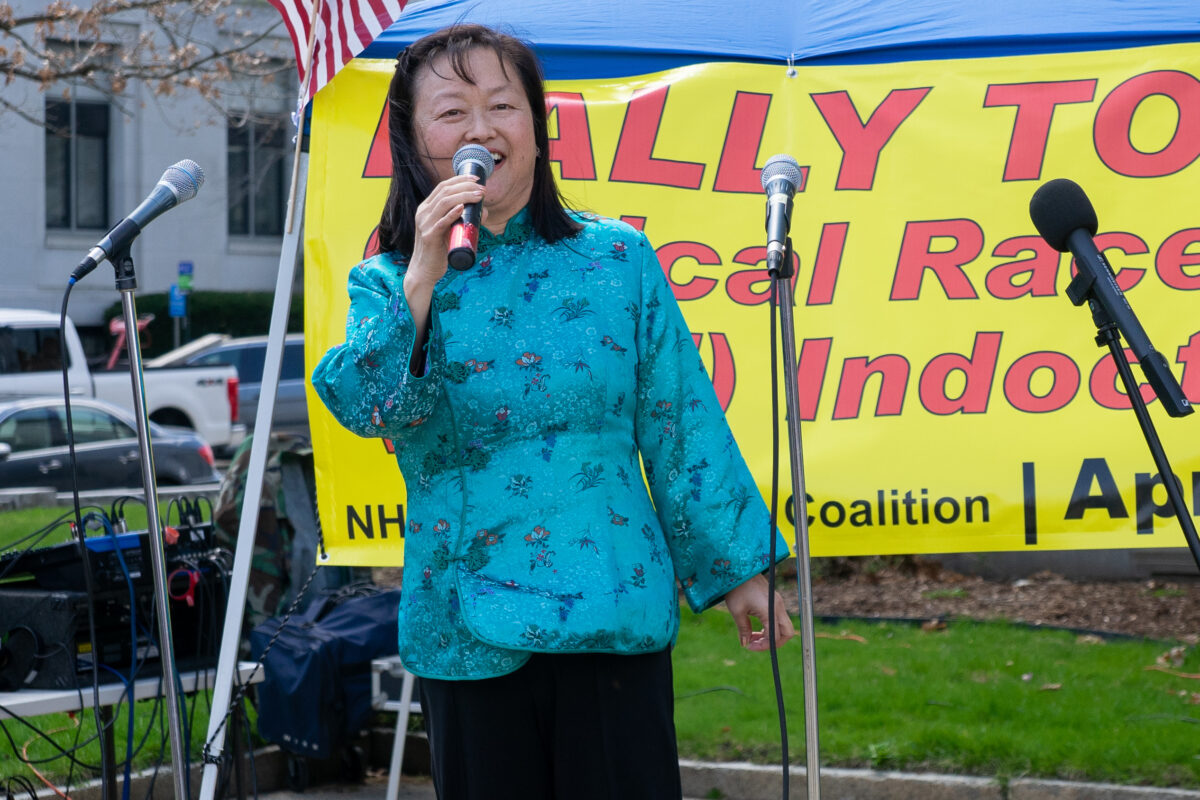 She said that CRT employs the same tactics as the Chinese Communist Party's Cultural Revolution. During the 10-year political campaign, the CCP divided people into "red" and "black" classes, and forced people to hate, fight and even kill their friends and family members who were defined by the Party as "landlords, rich peasants, anti-revolutionists, bad people and rightists."
"I see the shadow of Mao's Cultural Revolution in this populist movement called 'social justice.' But I don't need a trained Marxist to tell me what real oppressions are like. I already lived under oppression. I was enslaved as a little child, until I was 23 years old and fled for America." Tang said.