New Hampshire confirmed its first presumptive positive case of the COVID-19 coronavirus, according to state epidemiologist Dr. Benjamin Chan.
That person, he said, had recently traveled to Italy and is an adult who lives in Grafton County. The patient has not been hospitalized because "they are currently on home isolation and are not sick enough to be hospitalized," Chan told reporters.
Officials believe there is no reason to believe the case represents wider spread community transmission, Chan said, noting that the person had traveled to Italy—which has experienced a high degree of COVID-19 cases in recent weeks. A test result came back from New Hampshire's public health laboratory on Monday, but it hasn't yet been confirmed by the U.S. Centers for Disease Control and Prevention (CDC).
"We will be working very closely with healthcare providers in the community and the hospital system involved in order to investigate this case of COVID-19 and try and prevent further transmission in our community," Chan said. "We have been asked multiple times, 'Are we prepared for the introduction of this novel coronavirus in New Hampshire?' and I want to say 'Yes,'" Chan added. "This is part of the core public health work that we do."
New Hampshire Gov. Chris Sununu said he will speak to Vice President Mike Pence and other officials to determine what is happening at a national level. Last week, President Donald Trump appointed Pence to be in charge of the U.S. coronavirus response force.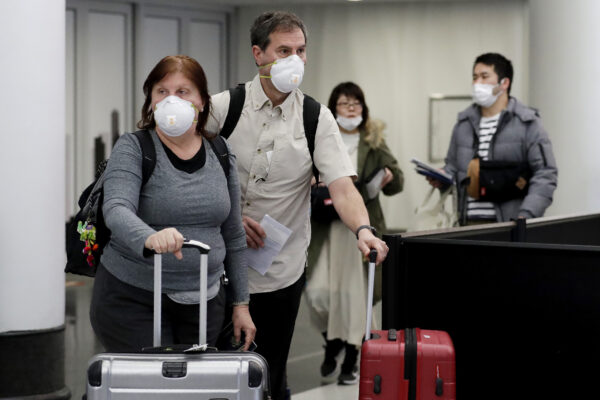 "Communication is the most important tool that we have in terms of getting through this issue," Sununu said during the conference.
More than 90 cases of coronavirus have been confirmed so far in the United States. On Sunday, New York, Florida, and Rhode Island confirmed their first respective cases.
But in Washington state, the situation appears to be more serious after two people died of COVID-19, the first of which triggered Gov. Jay Inslee to declare a state of emergency in response to the outbreak. Officials in King County on Sunday night confirmed another death, saying the second fatality was a man in his 70s who was living in a nursing facility that is now suspected of being the first outbreak site in the United States.
The first person in the United States to die from the virus was confirmed as a man in his 50s with underlying health problems. Both of the patients died at the EvergreenHealth hospital in King County.
Florida Gov. Ron DeSantis declared a public health emergency after two COVID-19 cases were confirmed over the weekend.
The New York City case involves a female health care worker in her 30s who had recently traveled to Iran. New York Gov. Andrew Cuomo told a news conference Monday that both she and her husband are in self-quarantine, adding that the woman did not use public transportation.