The new European Commission President, Ursula von der Leyen, will assume office for a five year term on Nov. 1, replacing Jean-Claude Juncker. Von der Leyen, 61, was appointed on July 3 by the European Council, a European Union (EU) body comprised of all heads of state of the EU member countries, and was approved by the European Parliament as the next president of the executive branch of the EU on July 16 by 383 votes for to 327 against.
As the head of the EU executive, von der Leyen will be in charge of trade negotiations, antitrust rulings involving powerful tech giants, and economic and climate policy for 500 million Europeans.
Von der Leyen had been the German Minister of Defense since 2013 but resigned from that post after being appointed the EU Commission head. She is a member of the Christian Democratic Party (CDU) of Germany and an ally of German Chancellor Angela Merkel. CDU is affiliated with EU political group of the European People's Party (Christian Democrats)–EPP—a broadly center-right and enthusiastic about further EU integration political group in the European Parliament that also holds the most seats in the EU Parliament but does not have an absolute majority.
The European Commission is the only European Union body that can propose laws for adoption by the European Parliament and the European Council.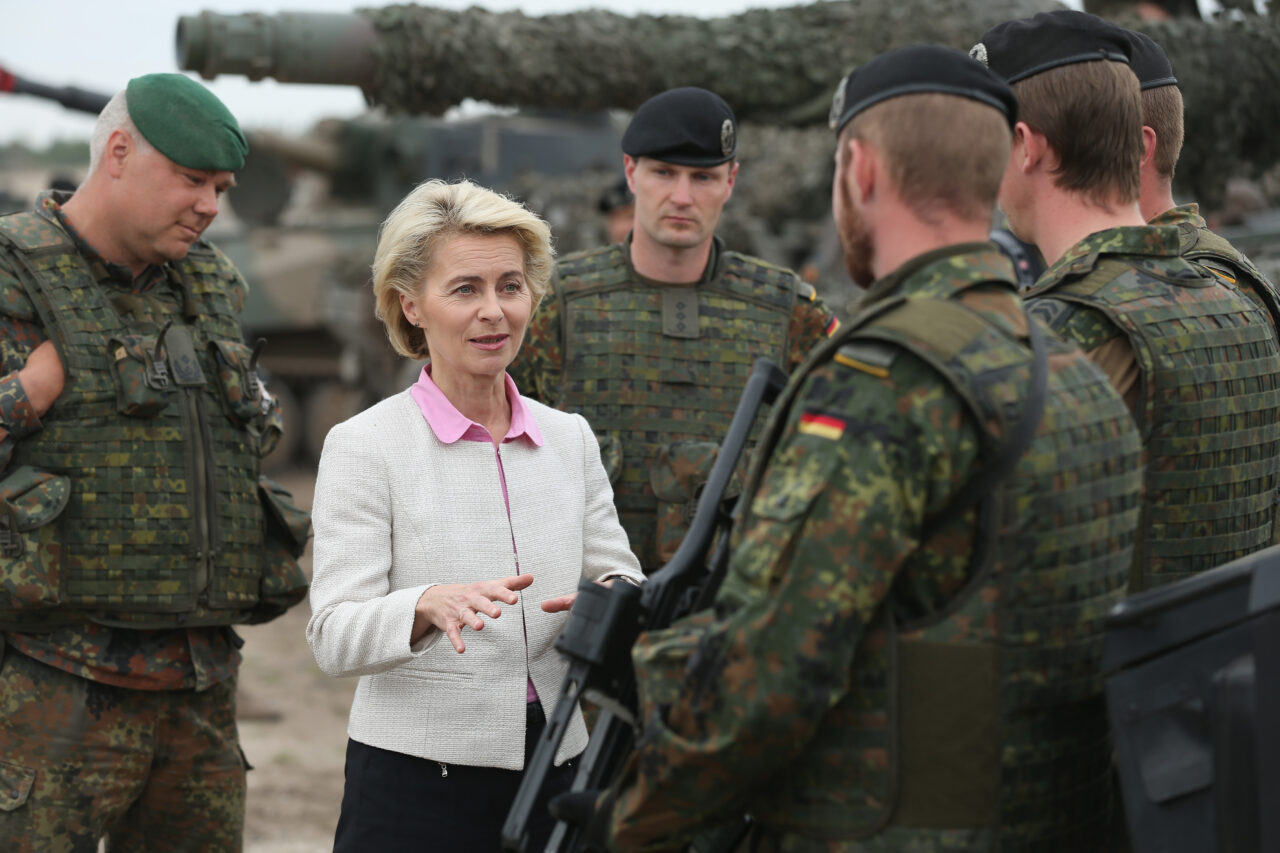 'Protecting our European Way of Life'
Von Der Leyen created a new portfolio within the European Commission called "Protecting our European Way of Life."
She proposed Greek politician Margaritis Schinas, a former member of the European Parliament and a chief spokesman of the Commission, for the post.
According to the mission letter sent by von der Leyen to Schinas, he will focus on education, labor, as well as fairness and equality.
"You will coordinate the work on inclusion and building a genuine Union of equality and diversity," wrote von der Leyen to Schinas.
The goal should achieved through culture and sports, she said. Schinas should also focus "on making education more accessible and inclusive, on lifelong learning and on cross-border learning," wrote von der Leyen. She also requested him to collaborate with the Commissioner for Jobs in the area of resolving skill shortages and reskilling. His responsibilities will include coordination of work on "improving the integration of migrants and refugees into society."
Von der Leyen proposed New Pact on Migration and Asylum that will pave the way to legal migration that helps bring in people with the skills and talents that EU economy and labor market need.
Another focus area for the Commissioner in charge of "Protecting our European Way of Life" will be internal and external security that "takes into account the links between international terrorism and internal security."
The job title "Protecting our European Way of Life" sparked some criticism from members of the European Parliament, NGOs, and outgoing President of the European Commission Jean-Claude Juncker.
"I don't like the idea that the European way of life is opposed to migration,"  said Juncker in an interview with Euronews.
"Accepting those that come from far away… is part of the European way of life."
According to Euronews, von der Leyen is not the first to use the term. It was used before by Manfred Weber, the leader of European People's Party.
Von der Leyen responded to criticism by tweeting Article 2 of the Treaty Of Lisbon which says, "The Union is founded on the values of respect for human dignity, freedom, democracy, equality, the rule of law and respect for human rights, including the rights of persons belonging to minorities. These values are common to the Member States in a society in which pluralism, non-discrimination, tolerance, justice, solidarity and equality between women and men prevail."
New Direction and Priorities for European Commission
Ursula von der Leyen has said reversing the EU's waning influence as an open, free-trading, democratic bloc will be a priority for her team. Her goal is to strengthen Europe's position as a global leader.
Besides protecting the European Way of life, the incoming president will also focus on a European Green Deal.  She said she wants Europe to become the first climate-neutral continent and will propose a European Green Deal within first 100 days in office to achieve this goal.
To support this and other initiatives, von der Leyen wants to focus on strengthening Europe's social market economy by strengthening small and medium size enterprises that represent 99 percent of the European business and account for 85 percent of new jobs created in the last five years. She also plans to further deepen the economic and monetary union by delivering instruments to support growth and competitiveness within the euro zone.
Von der Leyen also plans to focus on developing standards for European 5G networks, artificial intelligence, and achieving "technological sovereignty in some critical technology areas."
She will also place importance on free and fair trade, as the European Union is the largest exporter of manufactured goods and services for 80 countries, according to von der Leyen .
More emphasis will be put on European defense by means of strengthening the European Defense Fund, which will also have a positive effect on the economy. Von der Leyen also envisions closer partnership with Africa through supporting this continent in designing and implementing its own solutions to " remedy "instability, cross border terrorism and organized crime."
Von der Leyen also supports the right of the European Parliament to initiate legislation and plans to take steps toward this goal.