Just days before his team plays in the Super Bowl, New England Patriots owner Robert Kraft appeared on Fox News morning program "Fox & Friends" to praise President Donald Trump, saying he's "working very hard to serve the best interests of the country."
Trump congratulated the Patriots, one of the most successful sports teams in recent history, after the team defeated the Kansas City Chiefs in the AFC title game to earn one of the Super Bowl spots.
Brian Kilmeade, one of the morning show's hosts, asked Kraft how it felt to have the support of the president heading into the Super Bowl.
"Well, we can use every fan who wants to support us, from wherever they are in their standard of life," Kraft said. "I'll tell you … last year we started the largest homeless shelter in Boston. We've done a video for them, and we sponsor a big brunch for them, so they all can come in. And it's very well-attended, so we love all fans."
Congratulations to Bob Kraft, Bill Belichick, Tom Brady and the entire New England Patriots team on a great game and season. Will be a fantastic Super Bowl!

— Donald J. Trump (@realDonaldTrump) January 21, 2019
Kraft, Patriots head coach Bill Belichick, and star quarterback Tom Brady are among Trump's friends on the team.
Kilmeade also asked Kraft during the appearance if Trump had offered him any advice.
"Well, I have a lot of people who give me advice and he's been very supportive," Kraft said. "And I know he's working very hard to serve the best interests of the country."
During a previous appearance on the morning show, Kraft said that Trump helped him during his "toughest time," following the 2011 death of his wife, Myra Kraft.
"He's been great to me over these last two decades," Kraft said in February 2018.
On Friday, Kilmeade later asked Kraft about his support of Rupert Murdoch, owner of Fox.
Kraft, calling Murdoch "one of the most outstanding human beings on the planet," said that the 87-year-old "started Fox the same time we came into the NFL, 25 years together."
He said he can relate to Murdoch because of the success he's had, winning five Super Bowls as Patriots owner.
He then praised Murdoch's work: "He changed the NFL, the way the other networks had to cover us, and he really helped upgrade."
He added, "And I think he and his family are amazing entrepreneurs on a global basis, and I love that he's still active and dynamic and trying to do great things."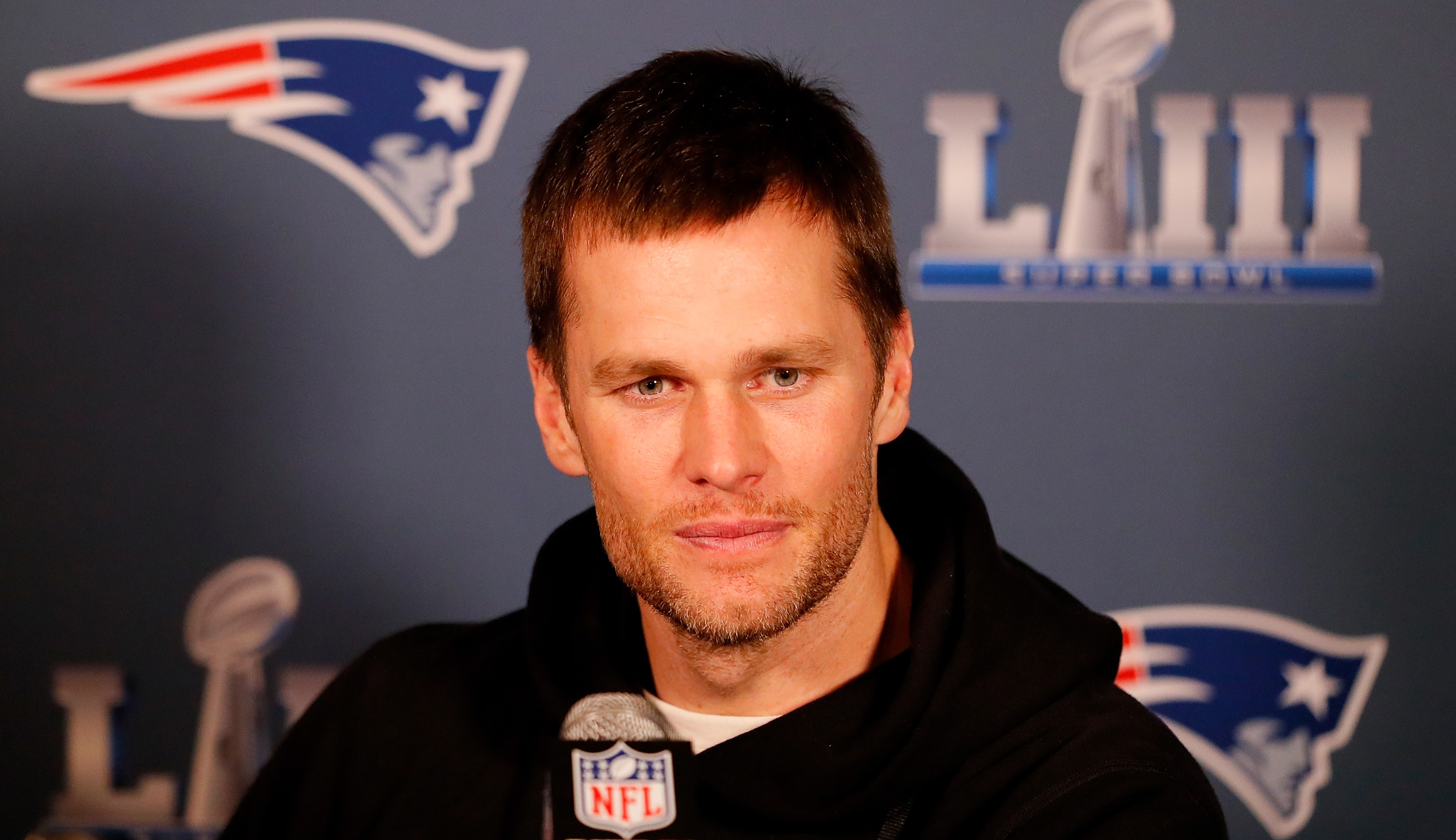 Producer Fired Over Brady Graphic Speaks
The CBS affiliate producer who was fired over airing a graphic that labeled New England Patriots star quarterback Tom Brady a "known cheater" spoke out to defend the move.
The graphic was shown on KDKA, a Pittsburgh affiliate, during the 4 p.m. newscast on Jan. 28.
"While fans are entitled to have personal opinions, we have a journalistic responsibility to provide unbiased reporting," KDKA said in a statement obtained by Sports Illustrated. "The graphic that appeared Monday violated our news standards. The individual who created the graphic no longer works for KDKA-TV."
TV producer fired over writing graphic calling Tom Brady a "known cheater" says he was "just trying to have a little fun, and it cost me." https://t.co/ftvzYxbhxq pic.twitter.com/7YkVPc3qKV

— New Day (@NewDay) January 31, 2019
KDKA didn't name the producer but he appeared on CNN on Thursday to claim that the punishment was "a little harsh."
He said he did understand, though, why he was fired. "It was a little joke and it went too far," he said.
"I was just trying to have a little fun, and it cost me," Michael Telek said. "It was supposed to be a little wink and nudge. I didn't know if I wanted to put 'Giselle's husband' or 'known cheater' but I thought 'known cheater' would be funnier because of all the Deflategate stuff."
Telek claimed that people in Pittsburgh despise Brady and "would burn his jersey" if they could. The former producer added that he personally thinks Brady is a great quarterback.
From NTD News