Hillary Clinton's chief of staff Huma Abedin received emails with classified information using an unsecured server, according to a new a document trove obtained by Judicial Watch.
Four emails contained information that was classified "CONFIDENTIAL." These emails were redacted from the 1,606 pages Judicial Watch obtained through a Freedom of Information Act request and subsequent lawsuit.
The first email was sent by former Bill Clinton aide Sid Blumenthal to Abedin on March 12, 2009, about Northern Ireland. A portion of the email is classified until 2032.
The second email memo was sent by U.S. Ambassador-at-Large for Women's Issues Melanne Verveer to Clinton on Feb. 27, 2009. The email concerns discussions Verveer had with officials from Congo.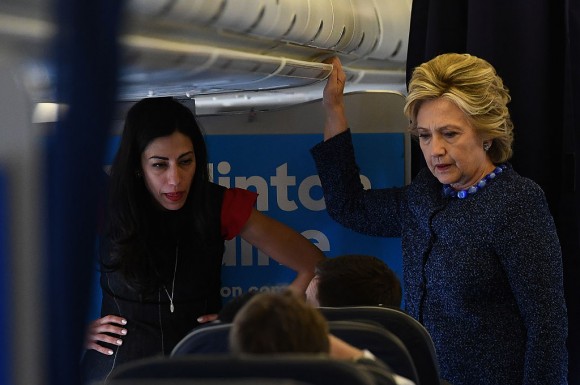 The third email was sent by Deputy Chief of Staff Jake Sullivan on Jan. 22, 2010, about the call between Chinese Foreign Minister Yang and several State Department officials. The email was forwarded to Abedin's unsecured account with an attachment detailing the call between Clinton and Yang.
The fourth email was send by State Department official Laura Lucas to Abedin's unsecured email account on Aug. 20, 2010. The email contained an account of the call between Clinton and Spanish Foreign Minister Miguel Moratinos.
The documents obtained by Judicial Watch also detail numerous examples of Clinton Foundation donors receiving special favors from former Secretary of State Hillary Clinton's staff.
The emails obtained also show an additional 91 email exchanges that Clinton left out from the 55,000 pages of emails she turned over to the State Department. That brings the total number of emails left out of Clinton's submission to 530 emails.
Clinton had stated that as far as she knew she turned over all of the emails.