New Center to Help Chronic Truants
September 3, 2013 5:53 pm Last Updated: September 4, 2013 10:09 am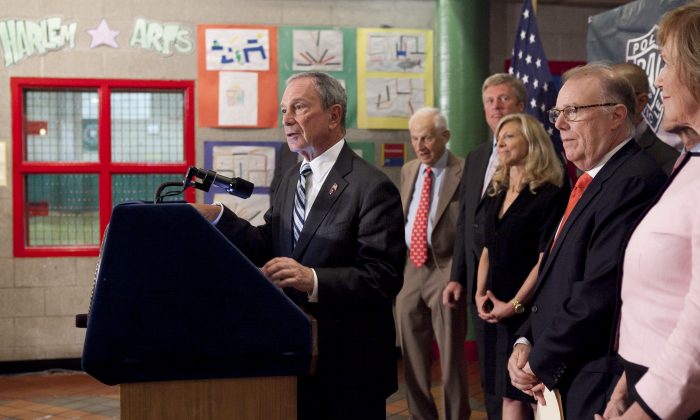 NEW YORK—A new center for truants will give students, who habitually skip school, more than a police escort.
In the past, students who got caught skipping school would be taken to school or to an intake center by police officers. That approach did little to stop students from skipping school again. It is something the mayor's task force on truancy intended to address.
Students who get caught playing hooky will now be taken to the new center where staff can check their attendance records and identify those who are regularly absent. The center will take steps to help chronic absentees by providing mentoring in their schools, support in the center, and increased parent engagement.
The new first Engagement Center center adds to an array of initiatives the city has taken to combat truancy since a task force to address the issue was formed three years ago.
Last year, one in five, or more than 200,000 of the city's public school students, missed more than a month of school. The city's efforts to reduce truancy stem from troubling statistics—truancy has been linked to crime, poor academic performance, and family problems.
"It is simple common sense that kids have to stay in school to succeed," John Feinblatt, chief adviser to the mayor for policy and strategic planning, said at the press conference announcing the new initiative on Sept. 3. "When they're regularly absent they fall behind, they struggle in class, and too often they drop out."
Chronic absentees are also more likely to commit crimes. According a to a fact sheet released by the Mayor's Interagency Task Force on Truancy, Chronic Absenteeism and School Engagement, 79 percent of children in the city's juvenile justice system have records of chronic absences. The city defines a chronically absent student as one who missed more than 20 school days.
There is a pattern of family issues as well—two-thirds of the children in the Administration for Children's Services system are chronically absent from school.
Last year the task force reached 8,000 students in 100 pilot schools, where it significantly reduced the number of chronic absentees.
The Engagement Center will open in Upper Manhattan. It will serve approximately 1,000 students per year. Officials said that if it proves successful, similar centers would open in the outer boroughs in the future.