The Columbus Zoo and Aquarium announced on its Facebook page on March 29 that it now has month-old clouded leopards.
"New cats in town!" the zoo posted."Their names are Stassi (female) and Beau (male) after the cast of the TV show 'Vanderpump Rules'!" the zoo announced.
The month-old cats are being nurtured by the zoo's expert animal program team after the mother of two young ones was unable to care for them at another facility.
😻New cats in town! Month-old clouded leopards are currently being hand reared by our expert animal programs team after…
The clouded leopard is an Asian cat and is rarely seen in the wild. According to National Geography, its habitat remains a bit mysterious.
They are found in the region between the rainforests of Indonesia and the foothills of the Nepali Himalayas.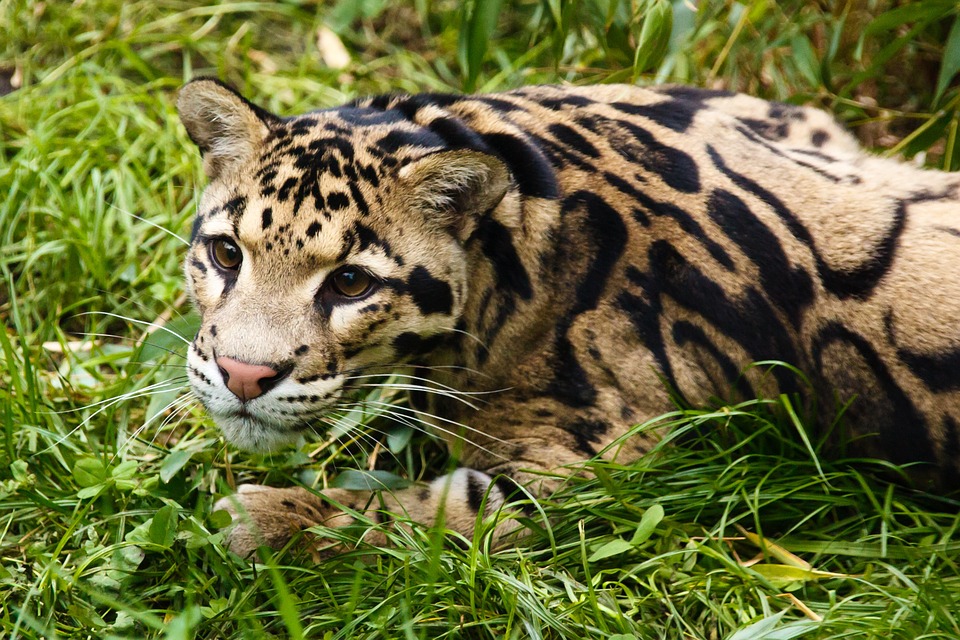 Not much is know about their number but they are considered a vulnerable species.
Scientists are also not clear about how they act in their wild habitat. They are probably solitary like most cats.
They are one of the most ancient cat species and are considered neither a "true great cat or a true small cat because they cannot roar or purr," said Smithsonian's National Zoo and Conservation Biology Institute.
They are not a type of leopard as their name suggests but are a separate species of wild cat.
The zoo said that Stassi and Beau cannot be viewed during regular zoo visiting hours.
It said, "Although these cats cannot be seen during your Zoo visit, you might see Stassi and Beau when they are out and about with our animal programs team raising awareness about their threatened species!"
Three clouded leopard cubs were born at the Point Defiance Zoo and Aquarium on March 30, 2016.
The cubs are 3 weeks old and growing fast. There are two boys and a girl – and you can help name them! See them this…
Two males and one female were healthy and were round-the-clock attention from their keepers, according to a video shared by the zoo on YouTube.
Clouded leopards are primarily nocturnal and on average can live up to 12 to 15 years, their life span can be 17 years under human care.
The first clouded leopard to be born from artificial insemination using frozen (and then thawed) semen was at the Smithsonian National Zoo on March 1, 2017.
Call this adorable history… https://t.co/GS3yYkYluq

— Lance Ulanoff (@LanceUlanoff) March 2, 2017
"This cub … is a symbol of how zoos and scientists can come together to make positive change for animals and preserving global biodiversity," said Adrienne Crosier, a biologist at the Institute, according to WNYC.
The Ohio zoo also announced that there's a vervet monkey at the zoo. "Did you know there's also a vervet monkey at the zoo named Jax Taylor after the same cast?" it said.