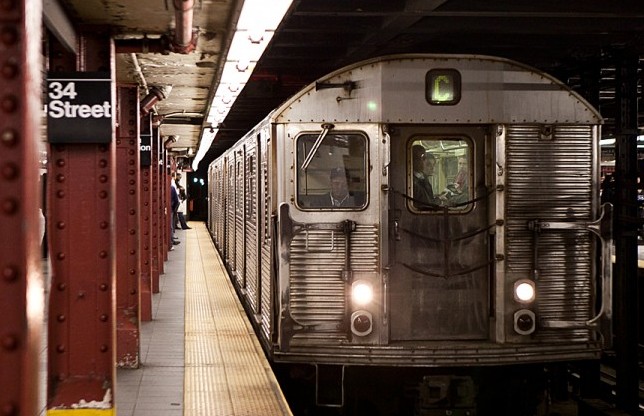 NEW YORK-New York subway riders who frequent the C line are one step closer to enjoying brand-new subway cars, after Gov. Andrew Cuomo and the MTA announced an order for 300 new rail cars on Thursday. Riders will have to have patience, however, as the new cars, the R179 model, are not expected to be delivered until late 2016.
The C line cars entered into service in 1964 and are the oldest model still in operation. "They are the lowest performer on the system, somewhere in the 50,000 [mile] range between failures," Bill Hunter, executive director of Permanent Citizens Advisory Committee told the MTA. "But they are still better than some of the cars that we have had in the past."
"They are good cars; they are just old," Hunter added.
In addition to fewer miles between scheduled maintenance, the MTA has to move the older cars to open air lines with more frequency during the summer months, to keep the air conditioning system cooler.
The new R179 will feature state-of-the-art climate control system, as well as digital voice announcements and route signage.
On a 12-month rolling average, the newest equipment in the MTA fleet is running approximately 646,000 miles between failures, said Hunter. "That is compared to what you had in the 1970s, when you had cars breaking down every 7,000-8,000 miles," he noted.
The $600 million contract for the new cars was awarded to Bombardier Transit Corporation, located in Plattsburgh, NY, keeping the money in the state.
Federal funds already in the MTA capital plan, totaling $306 million, will help finance the order, along with pending and future federal grants.
"They are overdue, but [there is] not much you can do about it. You can't buy the cars just off the shelf or the rack, or out of a dealership," Hunter said. "You have to do it this way, and it takes a long time."