New Black Panthers Slammed by Anti-Defamation League Amid Protests
July 21, 2013 4:45 pm Last Updated: July 21, 2013 4:45 pm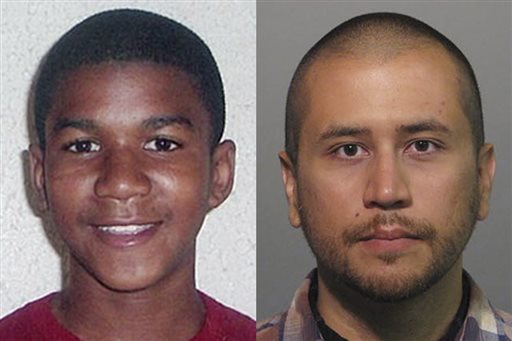 The New Black Panther Party and its supporters were slammed by the Anti-Defamation League (ADL) this week
The ADL panned the New Black Panthers for trying to instigate rallies over the acquittal of George Zimmerman last week. The organization, described as the "largest organized anti-Semitic and racist black militant group in America," used clips of Nick Cannon and other celebrities to promote the group's "Million Youth March," said the ADL.
"While it is unclear if these celebrity and business leaders realize exactly who and what they are promoting, their endorsements of the Million Youth March only help to legitimize the virulently anti-Semitic and racist message of the New Black Panther Party," Abraham H. Foxman, ADL National Director, said in a statement.
"We hope that these public figures will take it upon themselves to completely disassociate themselves from the march," he added. "I think the last thing they would want is to have their names associated with the hateful message and mission of the New Black Panthers."
The New Black Panthers have went on Twitter to spread the message about the protest rallies to support Trayvon Martin, who was shot and killed by Zimmerman in a scuffle last year.
Recently, a video from 2012 resurfaced of the New Black Panthers saying they would offer $10,000 for the capture of Zimmerman. The head of the organization described Zimmerman as "a wicked white beast" and added that "his father is a Jew, he's a no good Jew," according to the ADL.
The head of the New Black Panthers, National Field Marshall King Samir Shabazz, also called for the bombing of white nurseries and churches, the ADL said.
The Southern Poverty Law Center in the past has called the New Black Panther Party, which formed in 1989, as a "virulently racist and anti-Semitic organization whose leaders have encouraged violence against whites, Jews and law enforcement officers," according to its website.
The original Black Panthers party has said it is not affiliated with the New Black Panthers.
On Saturday, more than 100 cities across the United States hosted "Justice for Trayvon" rallies, with some calling for boycotts of industries in Florida unless the state gets rid of its controversial "Stand Your Ground" law, which Zimmerman invoked.
"Today it was my son. Tomorrow it might be yours," Sybrina Fulton, Trayvon's mother, said at a rally in New York City that was attended by Jay Z and Beyonce, according to USA Today.
Trayvon's father, Tracy Martin, also shared similar sentiments at a protest Miami.
"This could be any one of our children," he said. "Our mission now is to make sure that this doesn't happen to your child."