A newly introduced bill in Pennsylvania would let schools display "In God We Trust," the nation's motto, if they so wished.
The bill, House Bill 1602, was introduced on Sept. 24 and is sponsored by state Rep. Cris Dush, a Republican.
Dush said in a memorandum explaining the reasoning behind the bill that the motto "is part of the history and heritage of the United States."
"While this phrase was first introduced to the nation by Francis Scott Key in 1814 in the words of our national anthem, it was a Pennsylvanian, James Pollock, the 13th Governor of the Commonwealth of Pennsylvania, who was responsible for suggesting the installation of these words on our coins during his term as Director of the United States Mint," he said.
"In April of 1864, Congress first approved the use of the motto on United States two-cent pieces, and since then, the motto has been inscribed on most denominations of coins in an uninterrupted period of time extending from the present back to 1916. In 1956, the United States Congress adopted the motto 'In God We Trust' as the national motto. Since 1957, the United States Bureau of Engraving and Printing has gradually incorporated the motto in the design on the reverse of all paper currency."
Dush added: "With this rich history in mind, my legislation will allow school districts to display the motto in each school building. The display of our nation's motto may take the form of mounted plaques or artwork from a student contest that will be prominently displayed in each school building."
The display would not be required by the bill.
The Federal 5th, 9th, and 10th Circuit Courts have ruled that displaying the national motto passes constitutional muster so long as the purpose of the display is to advance or endorse the national motto rather than a particular religious belief or practice, according to the bill.
HB 1602 is a reintroduction of the former HB 316, which was introduced by a slew of representatives in 2015.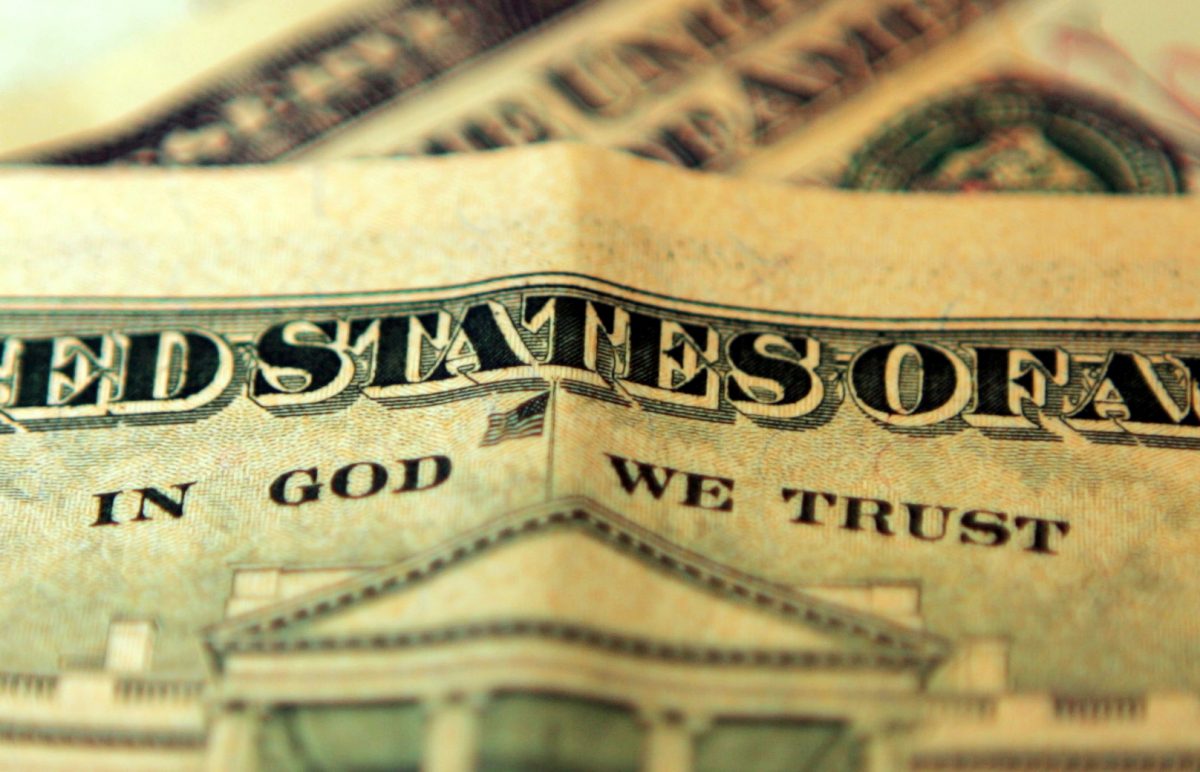 Other States
A number of states have passed bills regarding the nation's motto.
South Dakota passed a law earlier this year that compelled all public to display "In God We Trust" in a prominent position in the school, in lettering at least 12 inches high.
Democratic Louisiana Gov. John Bel Edwards signed a bill passed by the state legislature last year to compel schools to display the motto starting this school year.
The motto has proven controversial to some; a group of atheists tried to remove it from U.S. currency but lost their bid.
The U.S. Supreme Court declined in June to hear the case after Circuit Judge Raymond Gruender from the 8th U.S. Circuit Court of Appeals rejected the atheists' appeal last year, ruling that the printing of "In God We Trust" on U.S. currency is constitutional, citing its longstanding use and saying it was not coercive.
Gruender also said that it also did not constitute an establishment of religion under a 2014 Supreme Court decision requiring a review of "historical practices."