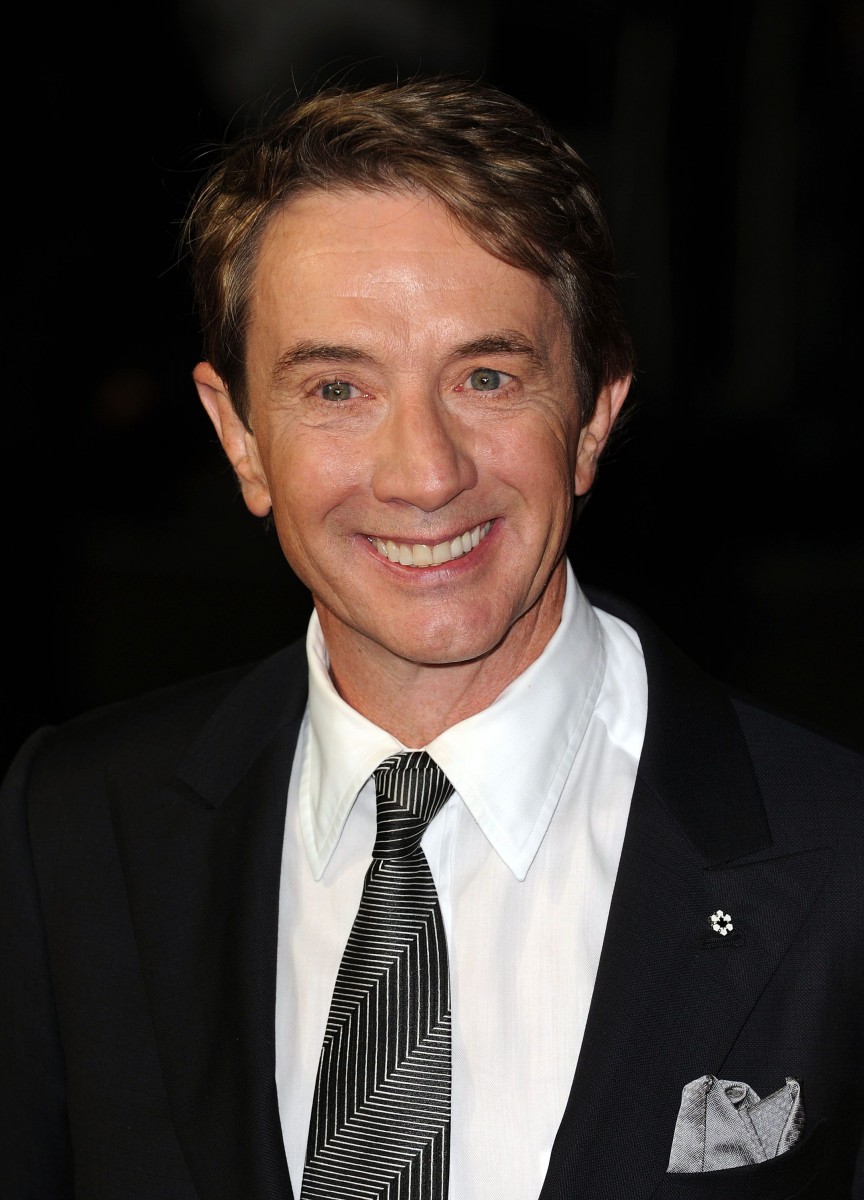 The Academy of Canadian Cinema & Television has announced the nominees for the first-ever Canadian Screen Awards, a new awards ceremony designed to showcase the broad talent on offer in Hollywood North.
The award, which replaces both the Genies and the Gemini Awards, honours top Canadian talent in film, television, and digital media—a new category. It will be held March 3 and hosted by comedian Martin Short.
"The Canadian Screen Awards celebrate the beginning of a new era in multi-platform entertainment," says academy CEO Helga Stephenson. 
"Canadians are watching and consuming in a million different ways now, from the silver screen to the mobile screen, so we've updated the academy to today's multi-screen reality with the launch of the first-ever Canadian Screen Awards."
Oscar-nominated film "War Witch," also known as "Rebelle," which tells the story of a female child soldier in Africa, leads the Canadian nominees with 12 nominations. Directed by Montreal-born Kim Nguyen, the film features all non-actor children from the streets of Kinshasa, the poverty-stricken capital of Democratic Republic of Congo. 
The film is vying for best picture with three other francophone-directed films: "L'Affair Dumont," "Inch' Allah" and "Laurence Anyways." 
Also competing is Deepa Mehta's "Midnight's Children" and "Still Mine," the true story of an elderly New Brunswick man challenged by building inspectors when he tries to build a home for his disabled wife.
Cancelled police series "Flashpoint" leads in the TV category with 11 nominations, and is vying for best TV drama with "King" (also a police drama cancelled in 2012), "Bomb Girls," "Continuum," and "Arctic Air," a series set in Yellowknife that follows the lives of renegade bush pilots. 
Competition in the feature-length documentary category includes Sarah Polley's "Stories We Tell" and Brigitte Poupart's "Over My Dead Body," as well as Ed Barreveld's "The World Before Her," the story of two young Indian women who choose divergent paths: one enters beauty contest boot camp, the other a militant Hindu fundamentalist training camp. 
In the new category, digital media, nominees for best-platform projects were acknowledged in children's categories as well as fiction and non-fiction. 
There's also a new, sleek-looking golden statue for the awards, although it has yet to receive a nickname.
The nominees in 116 categories (22 film, 89 television, and 5 digital media) were announced Tuesday at simultaneous news conferences in Montreal and Toronto.
"The newly created Canadian Screen Awards recognize many of Canada's leading industry professionals," said Heritage Minister James Moore in a statement Wednesday. 
"On behalf of Prime Minister Stephen Harper and the Government of Canada, I am pleased to congratulate all the nominees and wish them the best of luck at the upcoming Canadian Screen Awards on March 3."
The Epoch Times publishes in 35 countries and in 21 languages. Subscribe to our e-newsletter.