WASHINGTON—If asylum-seekers travel through other countries on their way to the U.S. southern border and don't seek asylum in those countries, they won't be eligible to apply in the United States, according to a new rule issued by the Trump administration on July 15.
The Third-Country Asylum Rule will be published in the federal register and enacted on July 16. It isn't retroactive.
The rule operates under the premise that those seeking asylum from persecution or torture—based on their race, religion, nationality, membership in a particular social group, or political opinion—should do so in the first safe country they reach.
"It's just common sense that if you really were in danger, you would go to the first safe country," said Jessica Vaughan, director of policy studies at the Center for Immigration Studies, "[but] some of these people are traveling thousands of miles. And so it just stretches credulity. It's not feasible they're actually fleeing persecution."
Almost 90 percent of those who claim credible fear when presenting themselves at the border pass the initial screening. However, less than 20 percent are granted asylum relief by an immigration judge. For Central Americans, that number is less than 10 percent.
But credible fear claims have skyrocketed in recent years as smuggling groups and economic migrants have taken advantage of legal loopholes and an overwhelmed system.
The southern border has become so overwhelmed that most illegal aliens don't even claim credible fear anymore, knowing they'll still be released expeditiously into the United States—especially if they have a child.
Only about 25 percent of current illegal border crossers are claiming credible fear of return to their home country, according to Kevin McAleenan, acting secretary of the Department of Homeland Security (DHS), on July 12.
In Yuma, Arizona, less than 10 percent make the claim, sector Chief Anthony Porvaznik said on April 17.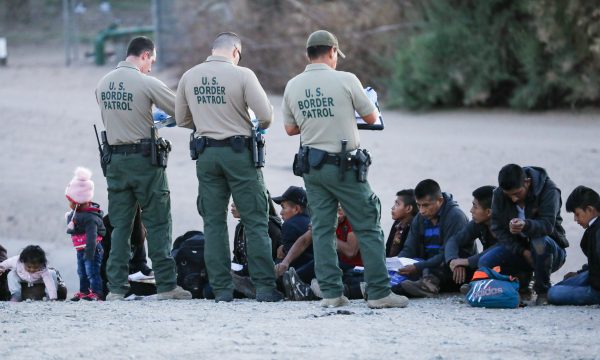 "We can't let people that make up the majority of asylum-seekers, who are not qualified, bring down the system and prevent truly qualified asylum-seekers from accessing protection," Vaughan said. "So in the long run, this will actually strengthen our asylum system."
The joint action by the Department of Justice and DHS is the latest in several attempts by the administration to curtail the number of meritless asylum claims. The immigration court backlog is close to 1 million cases, with asylum cases more than tripling between 2013 and 2018.
"Ultimately, today's action will reduce the overwhelming burdens on our domestic system caused by asylum-seekers failing to seek urgent protection in the first available country, economic migrants lacking a legitimate fear of persecution, and the transnational criminal organizations, traffickers, and smugglers exploiting our system for profits," said McAleenan in a statement on July 15.
The new ruling contains three exceptions, including for someone who applied in a safe third country and whose claim was rejected; someone who fits the definition of "victim of a severe form of trafficking in persons" as per U.S. code 214.11; or someone who has only traveled through a country or countries that weren't party to the 1951 Convention relating to the Status of Refugees, the 1967 Protocol, or the Convention Against Torture and Other Cruel, Inhuman or Degrading Treatment or Punishment.
Mexico is party to all three, and all Central and South American countries have ratified at least one.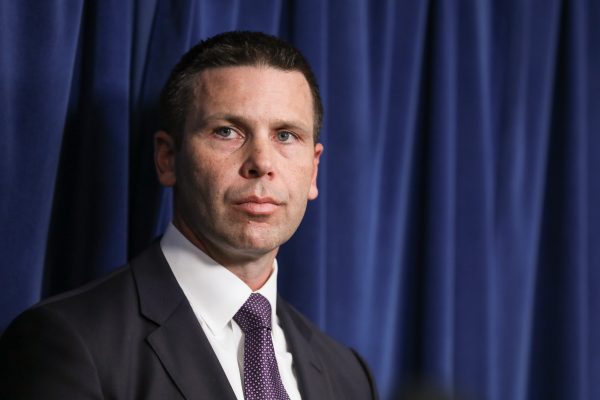 'Long Overdue'
U.S. law allows refugees to request asylum when they arrive at the United States regardless of how they did so, but there is an exception for those who have come through a country considered to be "safe." However, the Immigration and Nationality Act, which governs asylum law, is vague on how a country is determined "safe;" it says "pursuant to a bilateral or multilateral agreement."
Right now, the United States only has such a safe third-country agreement with Canada.
Vaughan said the new rule is more of a unilateral move, but that Mexico has already demonstrated that it's prepared to offer people asylum and work permits.
"But Mexico understands that most of these people are not truly fleeing persecution and … they also know that most of the Central American migrants and the Africans and Haitians don't really want to stay in Mexico. So they don't see a lot of risk in cooperating with us on this, because they're assuming, like we are, that this will help the whole situation die down," Vaughan said.
The policy is almost certain to face swift legal challenges.
But, Vaughan said, this type of action has been discussed for years, including in the Obama administration.
"I remember having a conversation with a senior Obama administration immigration official and I was told that there were people in there, back then, who knew that this needed to be done," she said.
"It certainly is long overdue."