Apple launched a new application that Americans can use to see if they require testing for the CCP virus.
The Epoch Times refers to the novel coronavirus, which causes the COVID-19 disease, as the CCP virus because the Chinese Communist Party's coverup and mismanagement allowed the virus to spread throughout China before it was transmitted worldwide.
Apple's application is "a screening tool that will help Americans determine whether they should be tested," Vice President Mike Pence, head of the White House Coronavirus Task Force, told reporters on Friday night.
"It is an easy format, question and answer; if you have issues about whether or not a test is appropriate for you, you can use the new Apple app to accomplish that."
People will be asked what symptoms they have as well as about possible risk factors. After answering the questions, they'll receive recommendations about possible testing.
The application is free. It can be downloaded from Apple's App Store, Google Play, or from this website.
White House officials stressed that people should only get tested for the CCP virus if they're showing symptoms.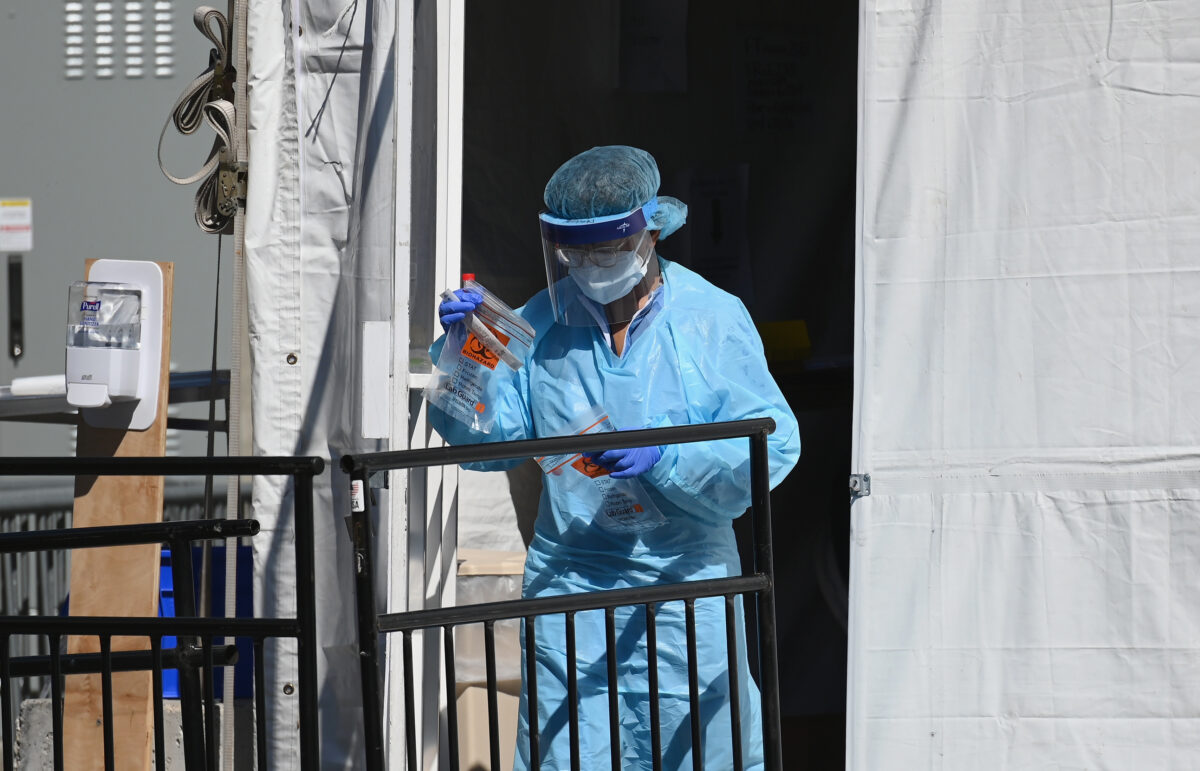 The app was created in partnership with the Task Force, the Centers for Disease Control and Prevention (CDC), and the Federal Emergency Management Agency, Apple said in a statement.
"This new screening tool is designed to be a resource for individuals and does not replace instructions from healthcare providers or guidance from state and local health authorities," it stated.
COVID-19 has infected tens of thousands of people in the United States. The country has a relatively low mortality rate of 1.6 percent, though that rate has risen in recent days. A number of patients displaying mild symptoms aren't part of the case count, making the actual figure lower.
Over 685,000 tests have been performed nationwide as of Friday, Pence said.
Symptoms of the new illness include fever, fatigue, dry cough, and shortness of breath. Other symptoms can include aches and pains, a sore throat, and diarrhea.
People who become ill should stay at home except for getting medical care, according to the CDC. Sick people should isolate themselves from other people in their house, designating a "sick room" if possible.