Nevada banned hydroxychloroquine from being prescribed as a treatment for COVID-19 as Vice President Mike Pence confirmed that doctors can prescribe the drug, which is approved to treat malaria, for patients who have the new illness.
Democratic Gov. Steve Sisolak said that no consensus exists among Nevada's own medial experts that hydroxychloroquine or the closely related chloroquine can provide treatment for the new disease.
He signed an emergency regulation prohibiting the prescribing and dispensing of the drugs for COVID-19 based on a recommendation from the state Board of Pharmacy.
"This emergency regulation protects Nevadans who need these drugs for legitimate medical purposes. At this point in time, there is no known cure for COVID-19 and we must not withhold these drugs from those who need them," Sisolak said in a statement.
State pharmacy boards in Texas, Ohio, Idaho, and Utah are working on or have issued similar restrictions.
Ohio's Board of Pharmacy, for instance, issued an emergency rule on Sunday banning prescriptions for treatment or prevention of COVID-19.
COVID-19 is caused by the novel coronavirus, which The Epoch Times refers to as the CCP virus because the Chinese Communist Party's coverup and mismanagement allowed the virus to spread throughout China and create a global pandemic.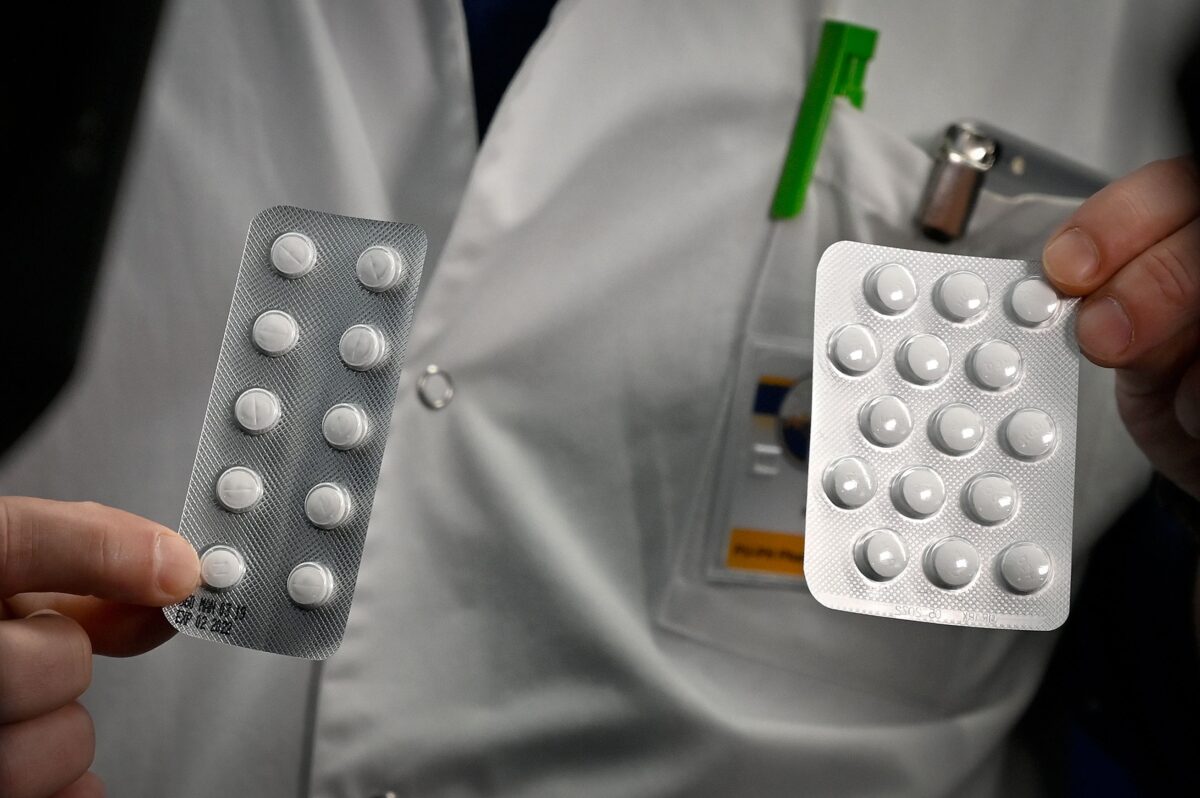 Approved for 'Off-Label Use'
Pence, the head of the White House Coronavirus Task Force, confirmed earlier Tuesday that "off-label use" for hydroxychloroquine and chloroquine is allowed for COVID-19 patients.
Food and Drug Administration (FDA) rules allow doctors to prescribe drugs approved for one use for a different use.
"The good news is, the chloroquine medication, we actually deployed in the state of New York resources to be able to be administered to the people," Pence said during a virtual town hall with other task force members on Fox News.
"Doctors can prescribe that medication, which as you know is a perfectly legal and approved malaria medication, but doctors can now prescribe chloroquine for that off-label purpose of dealing with the symptoms of coronavirus. We are making that clear across the country," Pence added.
The FDA said it added hydroxychloroquine sulfate to category 1 under the Interim Policy on Compounding Using Bulk Drug Substances Under Section 503B of the Federal Food, Drug, and Cosmetic Act, acknowledging officially that though there are no drugs approved by the agency specifically for treating COVID-19, "there are FDA-approved treatments that may help ease the symptoms of COVID-19."
New York Gov. Andrew Cuomo told reporters over the weekend that the state acquired 70,000 doses of hydroxychloroquine and 750,000 doses of chloroquine. The state was starting trials for the drugs on Tuesday. Other studies are already underway, including a 1,500-person trial at the University of Minnesota.
Pence said that "there is no barrier to access the chloroquine in this country" and the Trump administration is working with companies that produce the drugs to boost production as trials study the effectiveness of them against COVID-19.
Asked if he'd take the drugs himself if he were sick, Pence responded, "I would follow the advice of my physician and I would recommend that approach to every single American."