A 37-year-old Turkish national was arrested for allegedly shooting and killing three people on a tram in the Netherlands while wounding several others.
Gokmen Tanis was arrested by Dutch police for his involvement in a shooting in Utrecht on March 18.
"The chief suspect has been arrested," the city of Utrecht said, reported Reuters.
Gokmen Tanis, Dutch tram shooting suspect, arrested in Utrecht https://t.co/0qI5OakWdb pic.twitter.com/oZFt7zeErH

— New York Post (@nypost) March 18, 2019
The shooting sparked fears of a terrorist attack in the wake of a mass shooting at a mosque in New Zealand last week.
Tanis' relatives told Turkish media outlets that he fired shots at a relative due to "family reasons."
He then shot others who tried to help the victim, they told Turkish media.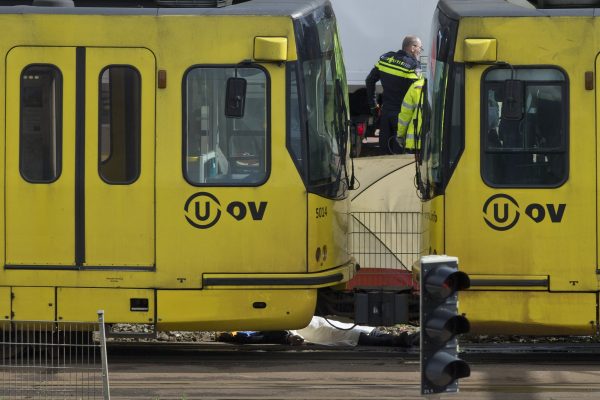 However, officials in the Netherlands raised the terror threat level to its highest level in Utrecht Province as schools were told to shut their doors. Police were also deployed at airports and other vital infrastructure reported The Independent.
Tanis' father, Mehmet, who lives in Turkey, said that his son should be punished if he is found guilty.
"If he did it, he should pay the penalty," he said, reported the New York Post.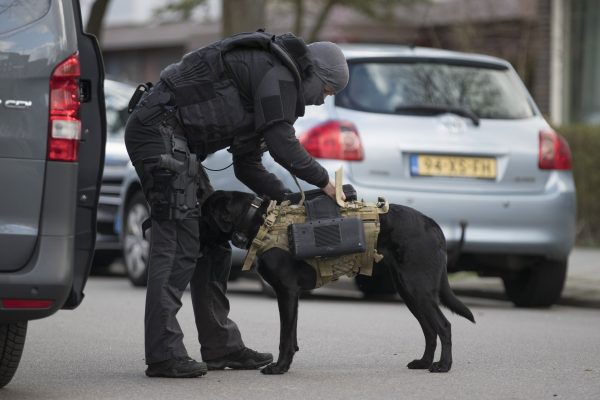 Police spokesman Bernhard Jens said police are not "100 percent sure" if it was a family dispute.
"It could still be a domestic dispute," he said. "We will wait for the investigation before we say more."
Utrecht Mayor Jan van Zanen said, "We cannot exclude, even stronger, we assume a terror motive. Likely there is one attacker, but there could be more," according to The Associated Press.
Meanwhile, Prime Minister Mark Rutte said officials could not rule out it being a terror attack.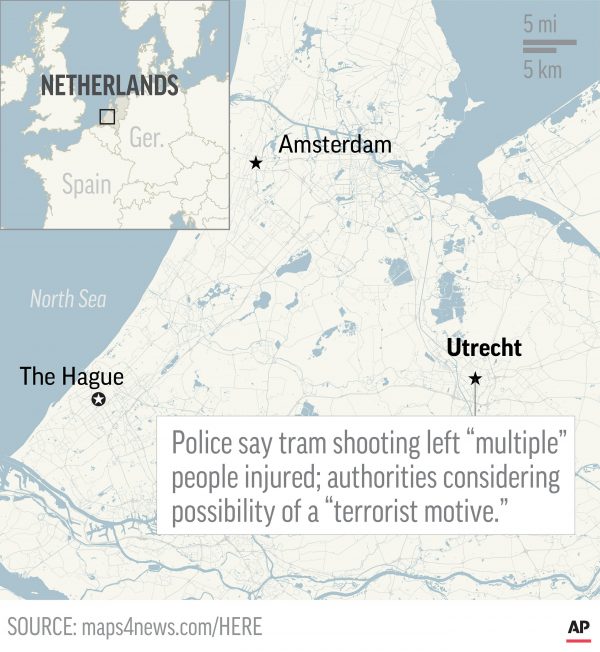 "If it is a terror attack, then we have only one answer: Our nation, democracy, must be stronger that fanaticism and violence," he added.
Jimmy de Koster, who lives in the area, said that several shots were fired. He saw a woman on the ground, shouting, "I didn't do anything," Sky News reported.
Dutch police investigating a shooting incident inside a tram in Utrecht say they are considering "a possible terrorist motive." A spokesperson says no suspects are in custody. https://t.co/QmGVKRQNXe pic.twitter.com/yLTUJh7Qnn

— CNN Breaking News (@cnnbrk) March 18, 2019
De Koster added: "At that moment I heard pang pang pang three times, four men walked very fast towards her and they tried to drag her away and then I heard pang pang pang again and those guys let go of that woman again."
New York City Police Commissioner James O'Neill had said that the NYPD was closely monitoring the incident, Fox News reported.
"NYPD is closely monitoring reports of a shooting on a tram near Utrecht Central Station, the Netherlands' main transportation hub. There does not appear to be a NYC nexus at this time. A manhunt is ongoing & the motive is so far unknown. We ask everyone to always remain alert," O'Neill said.