A new report has found that hundreds of thousands of jobs will evaporate in parts of Australia if the country cannot meet the requirements set by its emission-busting trading partners.
Researchers Toby Phillips and Warwick Smith, from the Centre for Policy Development, an independent policy institute, published detailed modelling on Jan. 31 that found if the country does not have an active plan for a transition to a net-zero economy, the change will have a negative effect on the employment with 2 percent of Australians potentially losing their jobs.
The report anticipated that up to 300,000 jobs and $150 billion (US$105 billion) in output would disappear if Australia encountered the projected 2050 levels of demand for fossil fuels today.
However, among the 537 local government areas in the country, only seven would see more than 20 percent of their labour force wiped out.
"The implications of global carbon transition are highly concentrated in Australia," Smith said.
"It will not crash the whole economy, but there are a handful of local government areas, half a dozen or so, which will be profoundly affected," the economist said.
"This is where we must focus."
The report predicted that the communities suffering the most from the transition would be Isaac and Central Highlands in Queensland's Bowen Basin, Singleton in the NSW Upper Hunter region, and the Pilbara in Western Australia if politicians do not take any action.
"Shutting down a mine does not just affect the miners, it also affects the local pub and the retail stores in the nearest towns," the report said.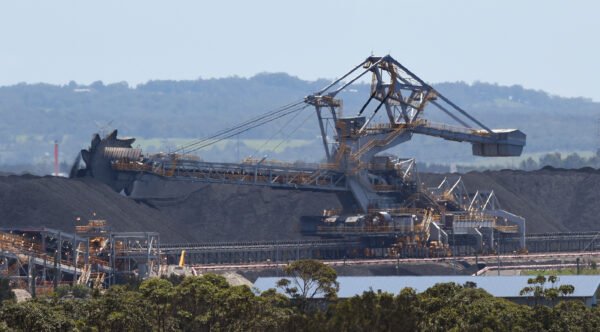 According to the report, Isaac is the community most exposed as it has the highest proportion of workers employed in the coal industry.
The report, which looked at three scenarios of international decarbonisation, noted that although the global demand for coal will plummet by 2050 over the next decade, Australia could see the fossil fuel industry remain a robust economic sector if the country uses them as transition fuels.
The report also proposed a plan for creating new jobs in critical regions to offset those lost by the fossil fuel industries, suggesting enormous opportunities for regional Australia, especially in the production of aluminium, ammonia, and steel using renewable energy.
In addition, new supply chains for manufacturing batteries and hydrogen and service industries supporting new energy will be an alternative economic sector for those previously employed by the fossil fuel industry.