Singer-songwriter Neil Young asked other artists to pull their music from Spotify after pulling his from the streaming service to protest against its hosting of popular podcaster Joe Rogan.
Spotify said Wednesday that it would remove Young's music from its platform following his demand that the company either remove his music or cancel Rogan and his podcast.
"I sincerely hope that other artists and record companies will move off the Spotify platform and stop supporting Spotify's deadly misinformation about Covid," the "Heart of Gold" singer wrote in a letter published on his website. He didn't specify what "deadly misinformation" is being allegedly pushed on Rogan's podcast.
Young, also a longtime left-wing activist, then claimed that "most of the listeners hearing the unfactual, misleading and false COVID information on SPOTIFY are 24 years old, impressionable and easy to swing to the wrong side of the truth."
According to the Wall Street Journal, Young, 76, had about 2.4 million followers and more than six million monthly listeners.
In a statement to news outlets confirming the move to pull Young's music, Spotify said that "we want all the world's music and audio content to be available to Spotify users. With that comes great responsibility in balancing both safety for listeners and freedom for creators."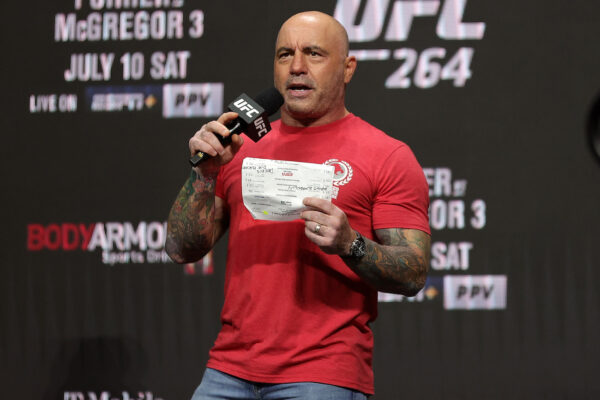 "We have detailed content policies in place and we've removed over 20,000 podcast episodes related to COVID since the start of the pandemic. We regret Neil's decision to remove his music from Spotify, but hope to welcome him back soon," the Stockholm, Sweden-based company said.
Despite Spotify's move to keep Rogan on its platform, as of April 2021, the company has deleted at least 42 episodes of his podcast, "The Joe Rogan Experience."
A year before that, in 2020, Spotify inked a blockbuster deal with Rogan, who reportedly averages 11 million listeners per podcast, to make his highly popular show exclusive to the platform.
In recent months, Rogan, also a UFC commentator and comedian, has received significant criticism for hosting individuals who are publicly skeptical of mandatory COVID-19 vaccinations. Among them, mRNA vaccine technology contributor Dr. Robert Malone, recently told the podcast that he and others believe the United States is currently in the midst of a "mass formation psychosis" over COVID-19.
"When you have a society that has become decoupled from each other and has free-floating anxiety in a sense that things don't make sense, we can't understand it," Malone explained in late December. "And then their attention gets focused by a leader or series of events on one small point, just like hypnosis. They literally become hypnotized and can be led anywhere."