As a raging wildfire approached Cherry Valley, California, neighbors united to help each other evacuate, along with their horses and other animals. Most escaped without injury or loss, but others weren't so lucky.
Won Kyoung Lee and Myung Ok Lee had just retired and moved from Columbia, South Carolina, to Southern California to enjoy their golden years. They spent their life savings on a 3,400-square-foot home on Avenida Miravilla in Cherry Valley.
Won Lee heard fire engines in the distance in the early evening of July 31. As he stood outside their home and watched a thick column of smoke and ash billowing, he knew their dreams were going to have to wait.
He called to his wife, "Honey, we need to get out!" They fled with only the clothes they had on.
Myung Ok Lee grabbed her car keys and purse, and they headed for her car. Won Lee decided to take his truck as well, so he ran back in the house for his keys. "It was smoky in house already," he told The Epoch Times.
He was in the house only a couple of minutes, but by the time he got out, the grass in his yard was already burning. Within minutes, their home was engulfed in flames.
They drove some distance away and watched their home burn. Won heard a couple of explosions. An hour later, the house was completely destroyed. All that was left was the ruins of the house and of a third vehicle, a Lexus convertible. He said of the convertible, "It was good to drive in California."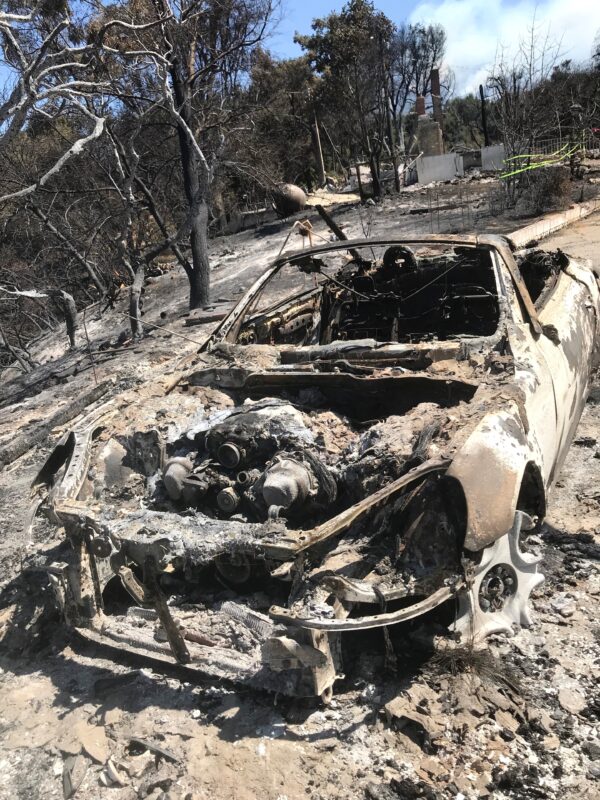 The Apple Fire began at about 5 p.m. near Oak Glen Road and Apple Tree Lane, north of Cherry Valley, and has consumed more than 33,000 acres. The blaze started as three separate spot fires before it merged into one large wildfire. As of Aug. 17, it was 95 percent contained.
The Lees are South Korean immigrants. They adopted the names of Bill and Emily when they immigrated, but prefer more often in recent years to use their real names. Won Lee is 71 and Myung Ok Lee is 69. They had lived in South Carolina for 21 years before moving to California.
"I invested my retirement money," Won Lee said. After a long pause, he continued, "After 2 1/2 months, I almost completed the renovations [on the house]."
The Lees had no insurance.
Won Lee had hoped to finish the renovations, get an estimate, and buy insurance. About a week before the fire, he had called an insurance company, but discovered that the firm had moved its office to Banning. "I just hesitated, and that was my big mistake," he said.
The Lees have been staying at a friend's place in Yucaipa, a short drive from their property. They feel blessed to have received donations of food, clothing, blankets, and furniture from the Fellowship Church in Beaumont.
"They helped us a lot," Won Lee said.

Jennifer Chen, their daughter-in-law, recently set up a Go Fund Me page to help the couple recover from the devastating loss. As of Aug. 17, more than $30,000 of the $250,000 goal had been raised. "We are so deeply touched by the outpouring of love and support! We thank you for your generosity and prayers during this difficult time," Chen wrote on Aug. 14.
Won Lee is grateful to the many friends, relatives, and others who have donated to the recovery fund. "So many people have come forward [to offer] comfort and encouragement," he said.
Just after 6 p.m. on the first night of the blaze, the Lees' neighbor, Jeff Elser, smelled smoke and saw that the fire had spread to the ravine behind his house on Whispering Pines Road.
On Whispering Pines
"All the smoke was coming right at me, in my direction, rolling over my house," Elser told The Epoch Times.
"The first thing I did was I called the Edward-Dean Museum in Cherry Valley. It's a fine art museum on Oak Glen Road. I worked there for 16 years, and I'm sort of their lookout. Whenever I see smoke in that area, I call the curator and let her know."
As he finished dinner, he saw the flames moving closer. "I emptied my safe, I got some clothes, I got my medicine and I got some documents, and I packed up my car." During the 10 minutes it took to gather those essentials and get his dog, Timber, into his vehicle, the fire had nearly reached his property.
"It looked like the fire was almost upon me," Elser said. "I got in my car and pulled out. I started to head down the road, and I got just a little beyond my house, and I stopped. … I could see my house from the road … and I saw the hillside behind my house was engulfed in flames. I had a swimming pool with a pool house … and it looked like it was on fire already. At that point, I thought I better just go."
Soon, fire engines raced up the ridge, and water bombers and helicopters began to douse the flames. For the next few hours, Elser waited anxiously to find out if he would have anything left or if it would all be lost.
"All this time, I didn't know if my home was going to be there," he said.
Later that night, he went back to check. He had lost his pool house and landscaping, but his home had been spared.
"My life has changed. I don't know how to describe it. You feel very vulnerable. … You realize what's really important," he said.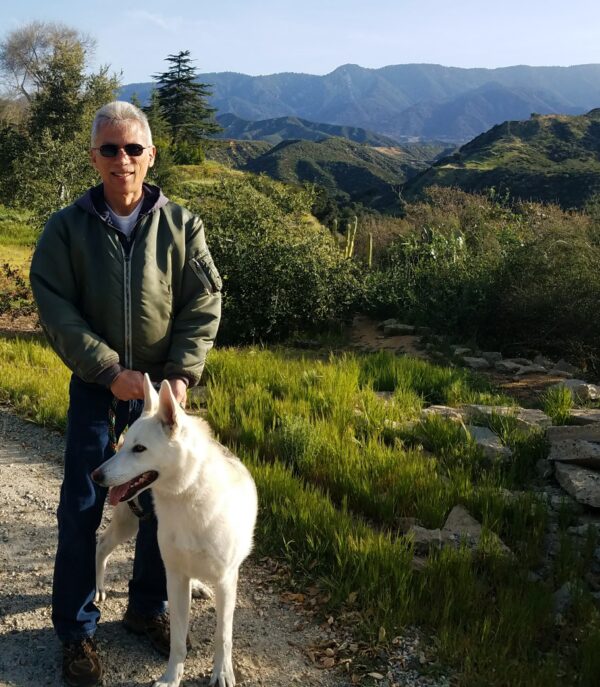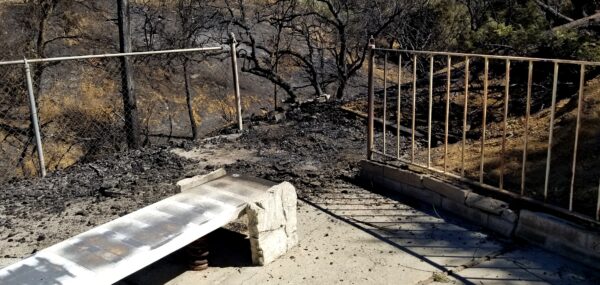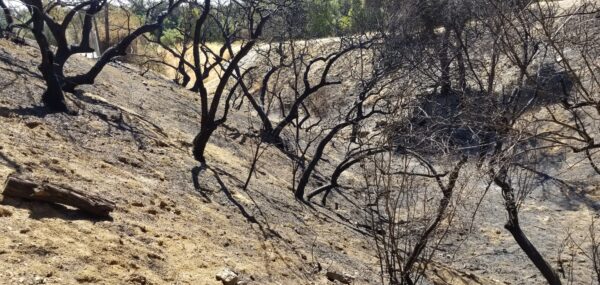 For the next two weeks, Elser said he has patrolled along the ridge of the ravine near his house with his shovel, putting out several small fires from embers on the hillside.
"I just put out two more this morning," he said on Aug. 12. "It's a good thing I did, because it could have started another forest fire."
The first night of the fire, neighbor Lynn Warren watched as helicopters swept in to save Elser's home. "They sent over four helicopters one right after the other to dump water over his backyard and they got it out really fast," she told The Epoch Times.
Help With Evacuating
Warren, who also lives on Whispering Pines Road, evacuated the first night of the fire after some friends arrived to help take her horses, Baby and Dixie. The horses are now back home "happily munching hay," she said.
The evacuation order in Cherry Valley was lifted Aug. 4. Her home was spared.
"It was just cool that our neighbors all banded together and supported each other," she said.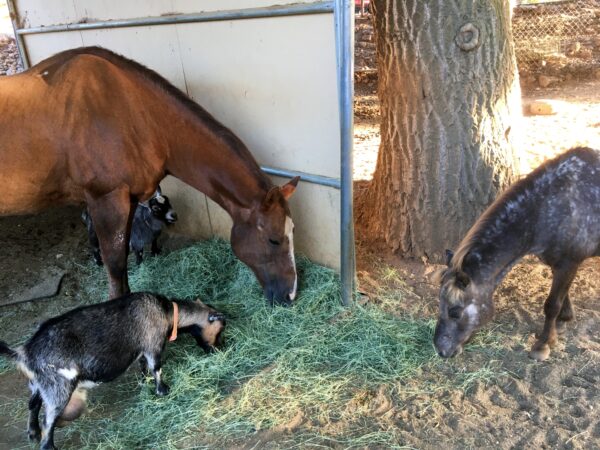 Laurie Brooks spent the week moving horses from high-risk areas to safer ones, and then back again. "It has been an exhausting week," she told The Epoch Times.
She didn't evacuate herself, but helped others nearby. "They did ask us to evacuate, but we felt we were safe. We were two blocks down from the fire."
Dorothy Kliewer also spent several days helping friends rescue their horses, goats, donkeys, and other animals. During all the commotion of sirens and helicopters, smoke and people panicking, Kliewer was worried the horses could break loose and bolt from the barns.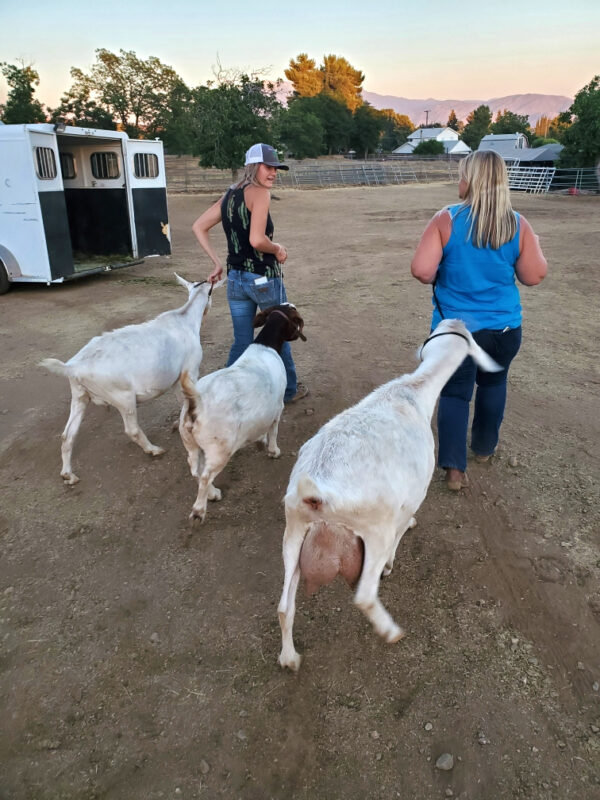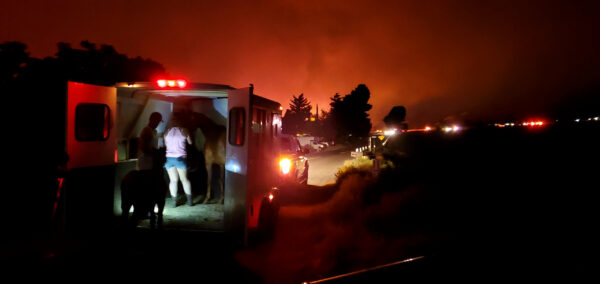 "They're flight animals, and they'll run when there's a fire," she told The Epoch Times. "They get confused and don't really know where to go."
As far as she knows, no horses were lost in the blaze.
"In the equestrian community, everybody's really nice and willing to help each other," Kliewer said. "If you have a horse, you're a sister or a brother, you know what I mean? It's a neat kind of relationship. If anybody needs anything or help with some things … you have people you can depend on."