Sri Lanka's unprecedented economic crisis has left millions of its people in need of life-saving aid, with the severe shortages of essential medicines and frequent power cuts jeopardizing the country's health care system.
Nearly 5.7 million people in Sri Lanka, including children, are in need of immediate life-saving assistance, according to the United Nations.
The U.N. launched a worldwide public appeal on June 9 to provide $47.2 million of aid between June and September to 1.7 million people whose livelihoods and food security are most at risk.
"Sri Lanka's once-strong healthcare system is now in jeopardy, livelihoods are suffering, and the most vulnerable are facing the greatest impact," Hanaa Singer-Hamdy, U.N. resident coordinator in Sri Lanka, said in a statement.
The U.N. stated that close to 200 essential medicines are out of stock, as have more than 2,700 surgical and 250 regular laboratory items, because of the government's inability to pay for imports.

UNICEF, the U.N. agency for children, stated that $25.3 million is needed to provide essential needs to the most vulnerable children in Sri Lanka. It also stated that 70 percent of households had reduced food consumption because of rising food prices.
Christian Skoog, the UNICEF representative in Sri Lanka, said the current crisis is "stretching families to their limits" and that two in five infants in Sri Lanka weren't fed the minimum appropriate diet.
"25 essential medicines for children and pregnant women—including for use in intensive care unit, surgeries, and treatment of life-threatening disease—are expected to run out in the next two months [and] this list is only growing. It's a race against time," he wrote on Twitter.
Sri Lanka already had the second-highest child malnutrition rate in South Asia before the economic crisis. The country's food inflation stood at 57.4 percent in May, with widespread food and fuel shortages, as well as daily power cuts.
Thousands of Sri Lankans have taken to the streets to protest the government's mishandling of the country's worst economic crisis since its independence.
Then-Prime Minister Mahinda Rajapaksa resigned on May 9 after the prolonged protests turned deadly. His replacement, Ranil Wickremesinghe, was sworn in on May 12.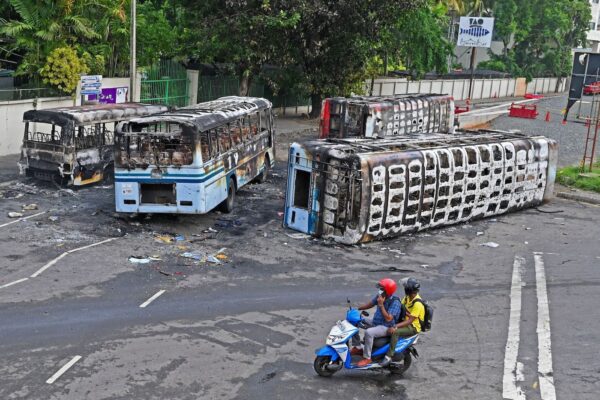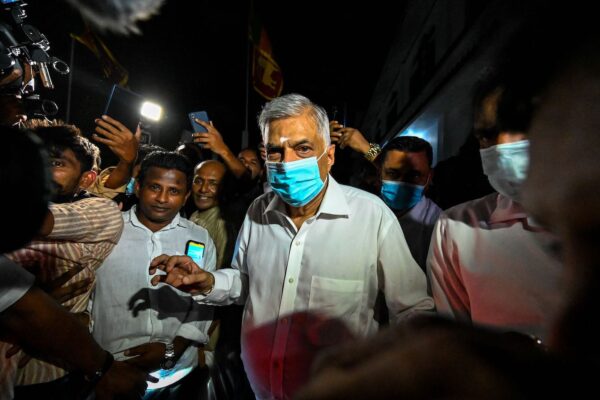 Sri Lanka requires at least $6 billion to stay afloat over the next six months, Wickremesinghe said on June 7, noting that the next three weeks will be "a tough time" for the country to obtain fuel.
He said talks are underway with the International Monetary Fund and lending partners, including India, Japan, and China, for loan packages.
India extended a $55 million credit line to Sri Lanka on June 10 to help cover the cost of importing 65,000 metric tons of urea fertilizer, according to local reports.
Sri Lanka had also requested China to amend the terms of a $1.5 billion yuan-denominated swap facility that it signed last year, which stipulates that the fund can only be used provided that Sri Lanka has enough foreign reserves to last three months.
"We will not be debt-free under that condition," Wickremesinghe told Parliament, noting that the country has had no foreign reserves for three months since the loan was taken.
The country is on the verge of bankruptcy, with its foreign exchange reserves plummeting by 70 percent in the past two years and $25 billion in foreign debt maturing in five years.
The government stated on April 12 that it was suspending foreign debt repayments.