Nearly 1,300 new COVID-19 patients were hospitalized in New York in the past day as 391 more patients died in the hardest-hit state in the nation.
COVID-19 is a new disease caused by the CCP (Chinese Communist Party) virus, commonly known as the novel coronavirus.
New York officials reported 12,226 patients are now hospitalized with the disease, an increase of 1,297 from the day prior. Patients in intensive care rose to 3,022, an increase of 312, while the death toll from COVID-19 rose to 1,941.
Another 1,167 patients were discharged from hospitals, bringing the total number of discharged to 6,142.
New York is by far the most affected state in the nation, according to figures shown by state officials during a press conference in Albany.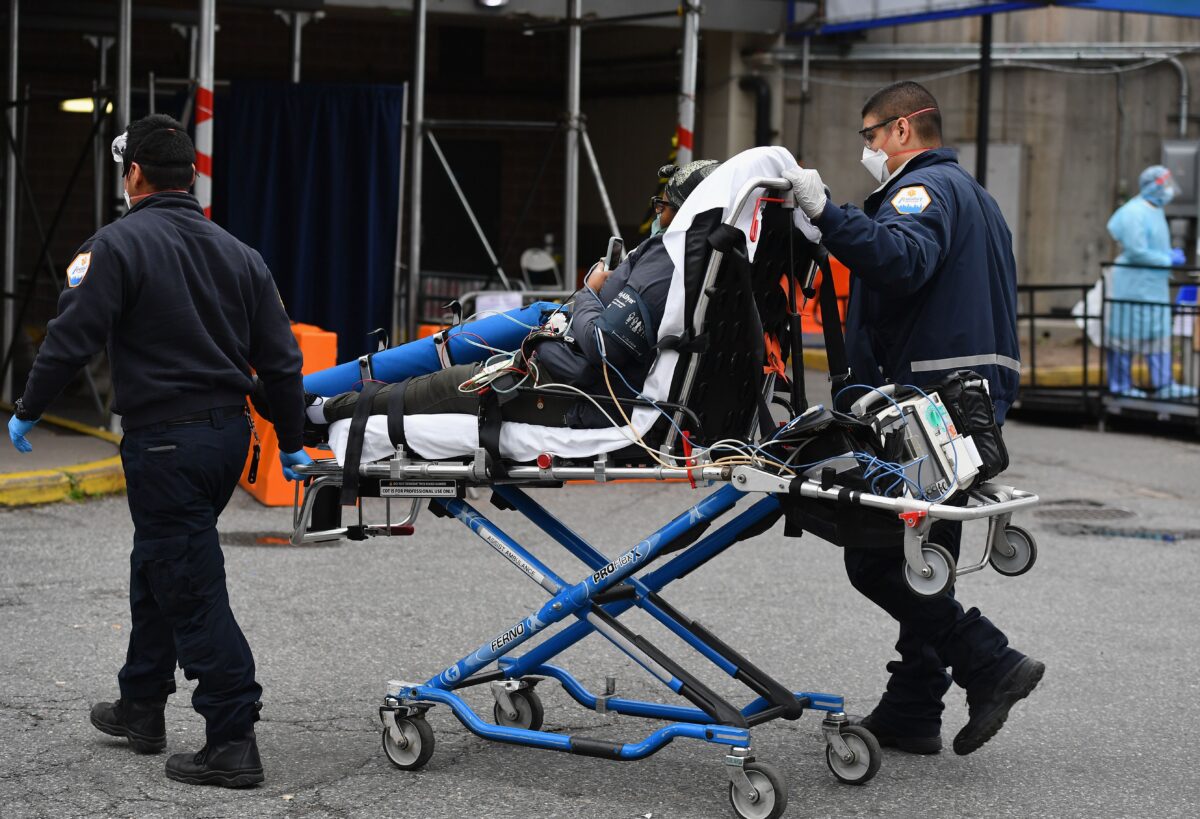 "Nobody knows what's going to happen," New York Gov. Andrew Cuomo said.
Hospitals in some boroughs have faced protective equipment shortages as they're dealing with an influx of patients, prompting officials to open a field hospital in Central Park, convert buildings like the USTA Billie Jean King National Tennis Center into places to care for the sick, and use the USNS Comfort, a U.S. Navy Ship that will care for non-CCP virus patients as hospitals focus on people infected with the new disease.
Officials have repeatedly pushed back the projected peak of cases in the state and are now saying it will arrive at the end of April. Cuomo said the state was 14 to 21 days from the apex on March 24.
Some models show the peak happening sooner while others have it coming later, the governor said. He discussed a model from the Gates Foundation-funded IHME which claims New York will see 16,000 deaths during the pandemic, or around 16 percent of the number of deaths in the nation.
Federal officials suggested at a briefing on Tuesday that anywhere from 100,000 to 240,000 people may die from the CCP virus.
If people comply with social distancing measures, fewer people will be hospitalized and fewer people will require ventilators and intensive care, Cuomo asserted. The Democrat mused on whether American people would comply if the federal government imposed a Wuhan-style lockdown, referring to the Chinese Communist Party's lockdown of the city where the virus first emerged last year. Federal officials have said national lockdown rumors are fake.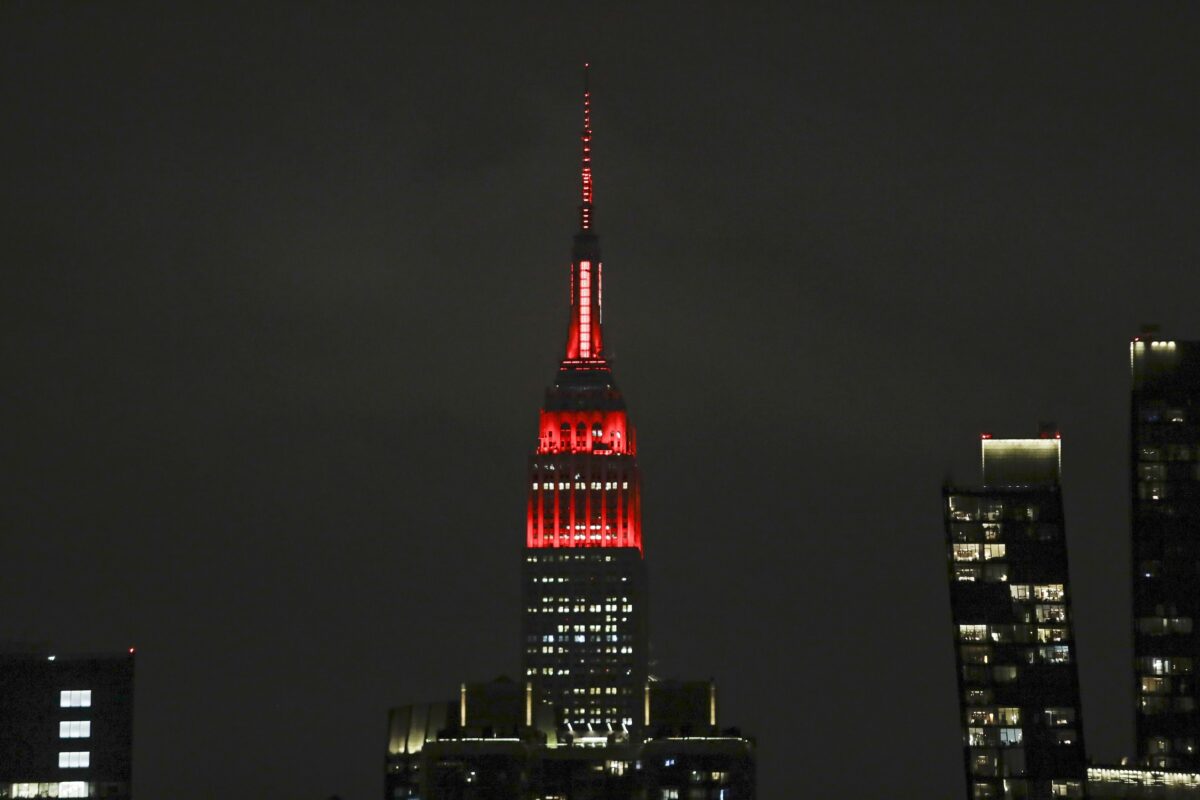 Law enforcement in a number of states have begun arresting or citing people violating stay-at-home orders, provoking dissent and questions about government overreach.
Cuomo announced the closure of all playgrounds in New York City after both he and New York City Mayor Bill de Blasio repeatedly threatened to do so if people didn't comply with the the governor's stay-at-home order.
"No density, no basketball games, no close contact, no violation of social distancing, period—that's the rule," Cuomo said.
Open spaces will remain open.
Social distancing measures include remaining at least 6 feet from other people. They're aimed at blunting the spread of the CCP virus.
Over 83,700 patients in New York have tested positive for the virus. No state has tested more patients than New York.
The bulk of the cases, hospitalizations, and deaths are in New York City, America's largest with a population of some 8.6 million. But downstate counties surrounding the city have reported rapid increases in all three categories in recent weeks.