NCIS Season 11 Finale Spoilers: Emotional Ending Builds Anticipation for Season 12
April 29, 2014 4:36 pm Last Updated: April 29, 2014 4:36 pm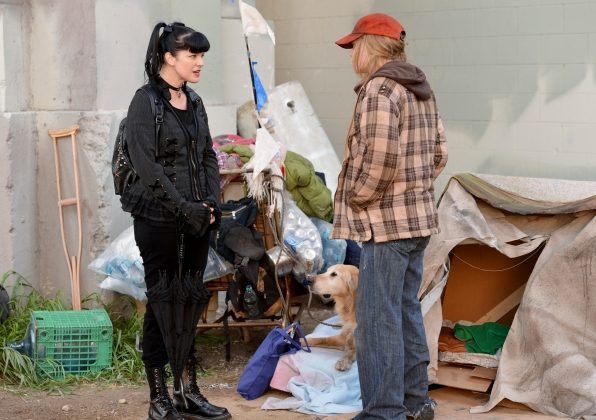 As the popular crime series, NCIS, approaches the end of its 11th season, fans can surely expect the continuation of the show, but first, here are the season's finale spoilers. 
The finale episode will be emotionally filled, but not so much action packed. The show will play tribute to the late Ralph Waite, who played Jackson Gibbs for the past six seasons. Fans can expect to learn about the young Jack Gibbs through his flashbacks, and will see a different side of his son Jethro in the process. 
"This was such a significant event for us, both on-screen and off, that we wanted to handle it properly and do it well, and let people mourn the passing of Gibbs' dad with him," executive producer Gary Glasberg told TV Guide.
Glasberg said then listed some of Season 11 highlights in terms of the challenges that the team faced, including Ziva's departure, Bishop's arrival, and the New Orleans episode.  
"We wanted to not necessarily do another cliff-hanger, but do something that informed our characters and brought our family and our team together," Glasberg said. 
The finale, episode 24 titled "Honor Thy Father," of the show will air on Tuesday, May 13 at 8 p.m. on the CBS Television Network. In the episode, the team will investigate a fire on a U.S. Navy ship that served as a detention site for indicted terrorists. 
CBS announced earlier this year that NCIS was among the shows picked up for the 2014-2015 season. The show was also ranked CBS's number one scripted program for the fifth consecutive year. 
In the upcoming episode of NCIS that airs on Tuesday, April 29, 2014, a Marine photographer prior to providing his testimony in an Army court-martial hearing, the NCIS team will investigate the murder he witnessed and his piece on homeless military veterans living in D.C. 
Abby will try to help a young homeless woman reconnect with her family. "Shooter" will air at 8 p.m. on CBS.