America's professional basketball league said Wednesday that teams will have to play the National Anthem before games, after a Texas-based franchise stopped playing the song.
"With NBA teams now in the process of welcoming fans back into their arenas, all teams will play the national anthem in keeping with longstanding league policy," the NBA's chief communications officer, Mike Bass, said in a statement.
Dallas Mavericks owner Mark Cuban, who directed the team to stop playing the anthem before games, said after the announcement that "we are good with it."
"We respect and always have respected the passion people have for the anthem and our country," the "Shark Tank" panelist added in a separate statement. "I have always stood for the anthem with the hand over my heart—no matter where I hear it played. The hope is that those who feel passionate about the anthem being played will be just as passionate in listening to those who do not feel it represents them."
Cuban told reporters this week that the team stopped playing the anthem because of orders from him. The song hasn't been played before any of the team's preseason or regular season games during the current season.
Because of pandemic-related restrictions, no fans were watching the games in person, enabling the stoppage to go virtually unnoticed.
Fans started attending games on Monday.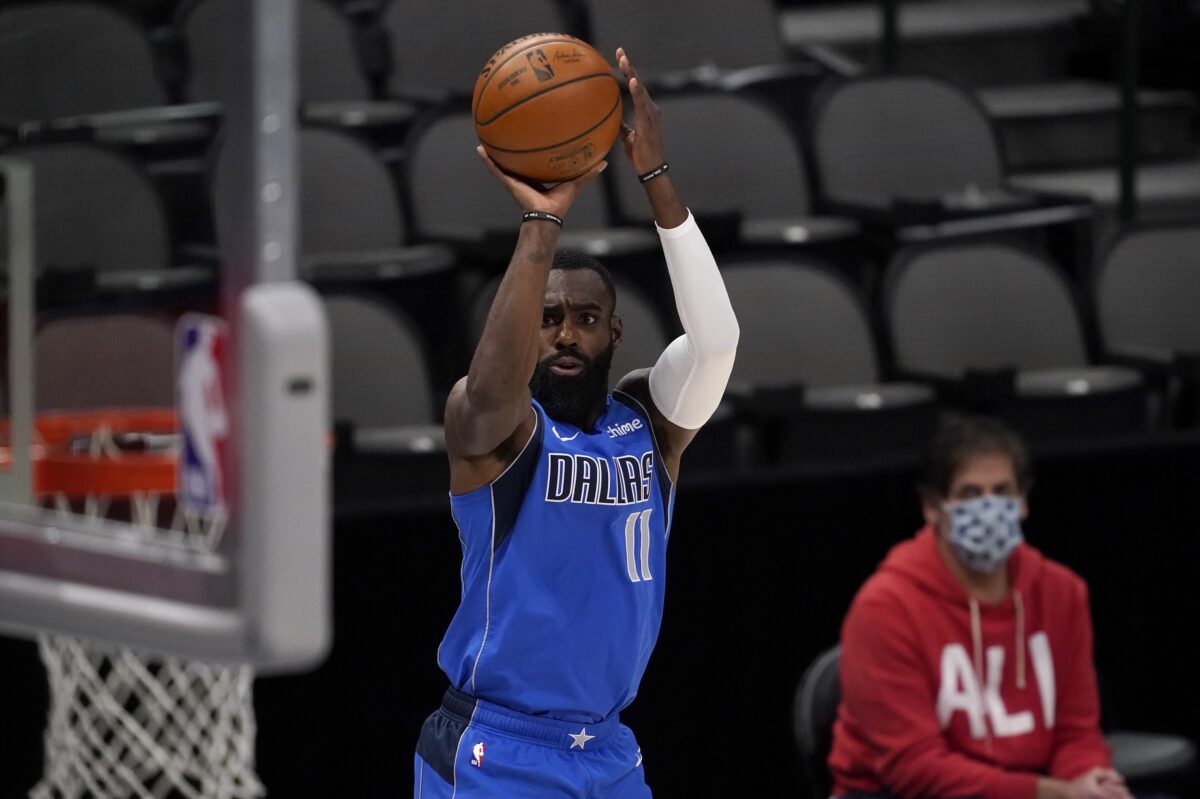 The NBA's rule book says that players, coaches, and trainers "must stand and line up in a dignified posture along the foul lines during the playing of the American and/or Canadian national anthems." That is the only mention of the anthems.
One NBA team is based in Canada.
The playing of the National Anthem before sports games is an American tradition. The Mavericks appeared to be the first professional sports team to stop following the tradition before the league stepped in.
The NBA attracted criticism last year when it ratcheted up support for the Black Lives Matter movement while restarting its interrupted season during the COVID-19 pandemic. Players and staff across every team began kneeling during the anthem and courts were emblazoned with the words "black lives matter." Players also wore various shirts outlining so-called social justice slogans.
NBA ratings fell, though league officials disputed a connection.
"There's absolutely no data to support that," league commissioner Adam Silver told GQ last year.
"And in fact, as I said, there's no doubt there are some people—and whether or not they were truly our fans to begin with is unclear—who have become further engaged with the league because they believe in our players and they believe in the positions they've taken, even if they don't agree with everything they say. They respect their right to speak out on issues that are important to them."