The NBA announced it is suspending the 2019-2020 season after a Utah Jazz player contracted the COVID-19 coronavirus, becoming the biggest sports league to make such an announcement in light of the pandemic.
"The NBA announced that a player on the Utah Jazz has preliminarily tested positive for COVID-19," the league said in a statement. "The test result was reported shortly prior to the tip-off of tonight's game between the Jazz and Oklahoma City Thunder at Chesapeake Energy Arena. At that time, tonight's game was canceled. The affected player was not in the arena."
The league added that it will suspend all games indefinitely after the conclusion of the schedule of games on Wednesday.
According to multiple reports, the Jazz player that tested positive is Rudy Gobert, a French national.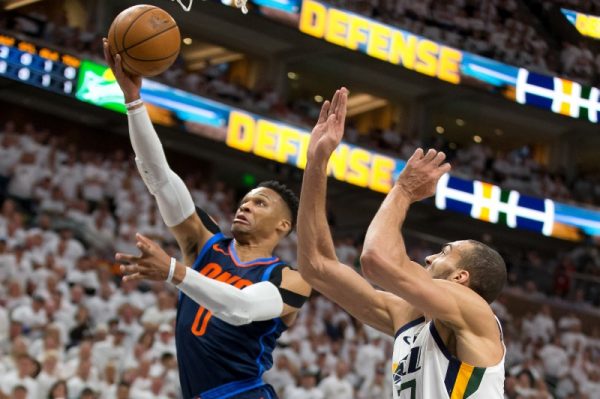 "The NBA will use this hiatus to determine next steps for moving forward in regard to the coronavirus pandemic," according to the NBA's statement.
It came hours after the NCAA March Madness tournament confirmed it would be hosting games without fans in the stands.
The league didn't provide an update on Gobert's status. Both the Jazz and Thunder teams are quarantined in Chesapeake Energy Arena, according to reports.
The World Health Organization (WHO) declared COVID-19 a pandemic earlier on Wednesday.
The virus is believed to have emerged in mainland China in December before spreading to more than 100 countries.
Also on Wednesday, Academy Award-winning actor Tom Hanks and his wife, Rita Wilson, confirmed that they tested positive for the virus while shooting a film in Australia.