NBA legend Bob Cousy said he plans to vote for President Donald Trump in the 2020 presidential election.
The 91-year-old former basketball player and coach admitted his plans in an interview with Fox News's Ed Henry, who spoke with the Boston Celtics legend at the White House after Cousy was awarded the Presidential Medal of Freedom by Trump on Aug. 22.
The Hall of Famer described his joy after receiving the medal, describing it as his greatest accomplishment in life.
"The Presidential Medal of Freedom is the epitome. It's the end of the life circle for me. I can stop chasing the bouncing ball … there's really nothing more to accomplish for me," he told Henry for Season 3 of Fox Nation's "Front Row Seat."
"I'm a happy camper, and I'm the luckiest S.O.B. on the planet."
The Medal of Freedom, the nation's highest civilian honor, celebrates individuals for their "especially meritorious contribution to the security or national interests of the U.S., to world peace, or to cultural or other significant public or private endeavors."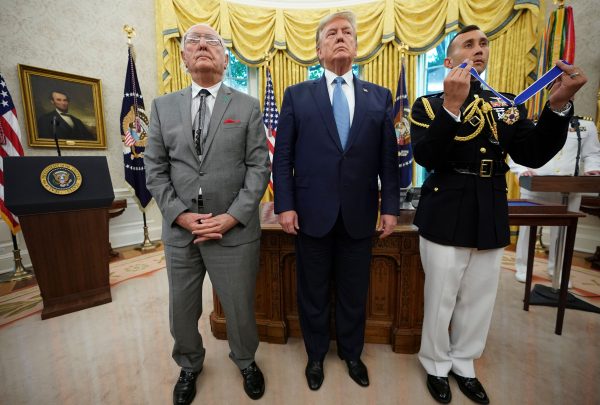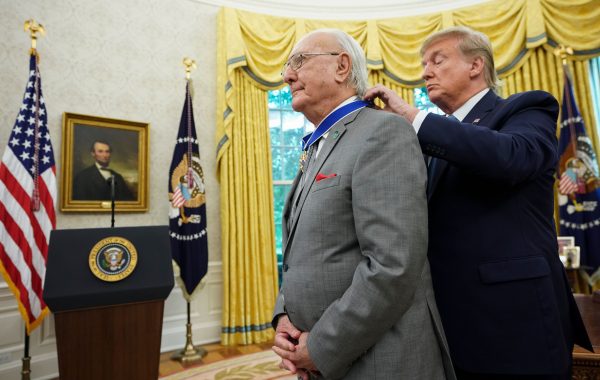 Cousy played for the Celtics from 1950 to 1963, winning six league championships and the 1957 MVP title. The Bob Cousy Award, given to the country's best point guard in men's college basketball, is named after him. He is a member of the Naismith Memorial Basketball Hall of Fame and played a pivotal role in founding the NBA Player's Association.
After hanging up his No. 14 jersey, the 13-time NBA All-Star went on to coach basketball at Boston College.
When Henry asked Cousy what he thought of the president, he admitted Trump is his candidate of choice in the 2020 presidential election.
"I'll be honest. I didn't say it in there, but I didn't vote for the president in [2016]. But for a lot of obvious reasons, he's got my vote in 2020," he said.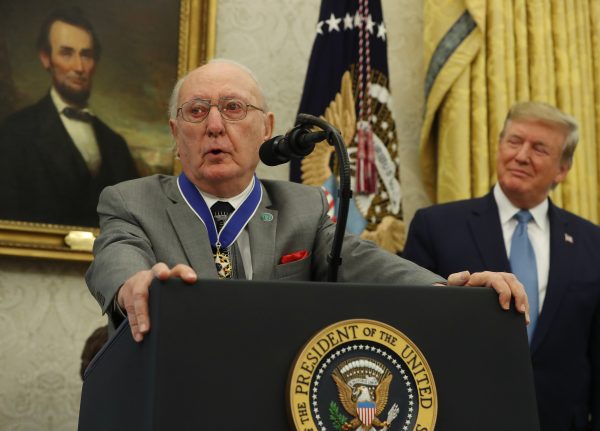 In a separate interview with NBA.com last month, Cousy, who turned 91 on Aug. 9, expressed similar sentiments.
"This president will definitely have my vote in 2020," he said. "I simply feel, without getting into the politics of it at all, like many Americans—I agree with some of the things he's done and disagree with others."
Although Cousy didn't go into specifics about what he disagrees with, he added: "I've never seen in my 90 years this type of polarization and this vitriolic language that's being used to oppose anybody.
"Doesn't matter whether it's Donald Trump or anyone, I'm just amazed it's become so passionate and it's dividing us as a country. I'm upset about that. I've never seen it this bad."
Cousy is the second person to receive the Medal of Freedom this year. Golfer Tiger Woods was the first recipient of the award in May.
"I know in your world, you're well on your way to making America great again," Cousy told Trump during the award ceremony. "In my world, it's been great for 91 years. Only in America could my story have been told."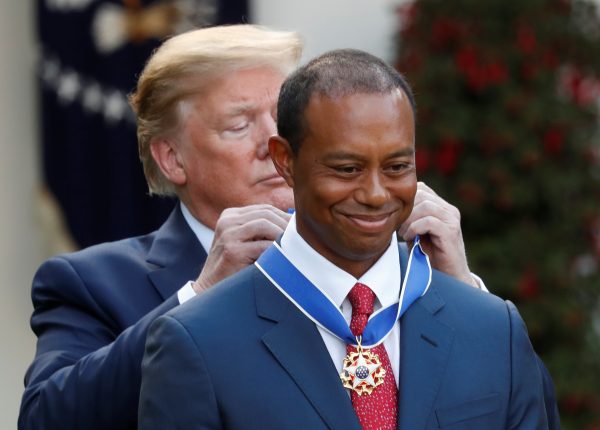 The Associated Press contributed to this report.