Basketball fans can now get NBA jerseys with the phrase "Free Hong Kong" after being blocked from doing so.
Fans could not buy custom jerseys with the phrase on the NBA's online shop, an issue highlighted on social media.
The company that runs the shop described what happened as an error.
"The phrase was inadvertently prohibited on our league online store sites and has now been fixed," a spokesperson for the company Fanatics told news outlets.
"Fans who wish to customize it, so long as the text meets the 12-character limit, are able to do so."
Videos posted on social media showed users trying to get the phrase placed on custom jerseys. The website wouldn't let them.
"NBA Incorporated doesn't dare offend the paymasters in #Beijing!" Sen. Josh Hawley (R-Mo.) wrote on Monday, sharing one of the clips.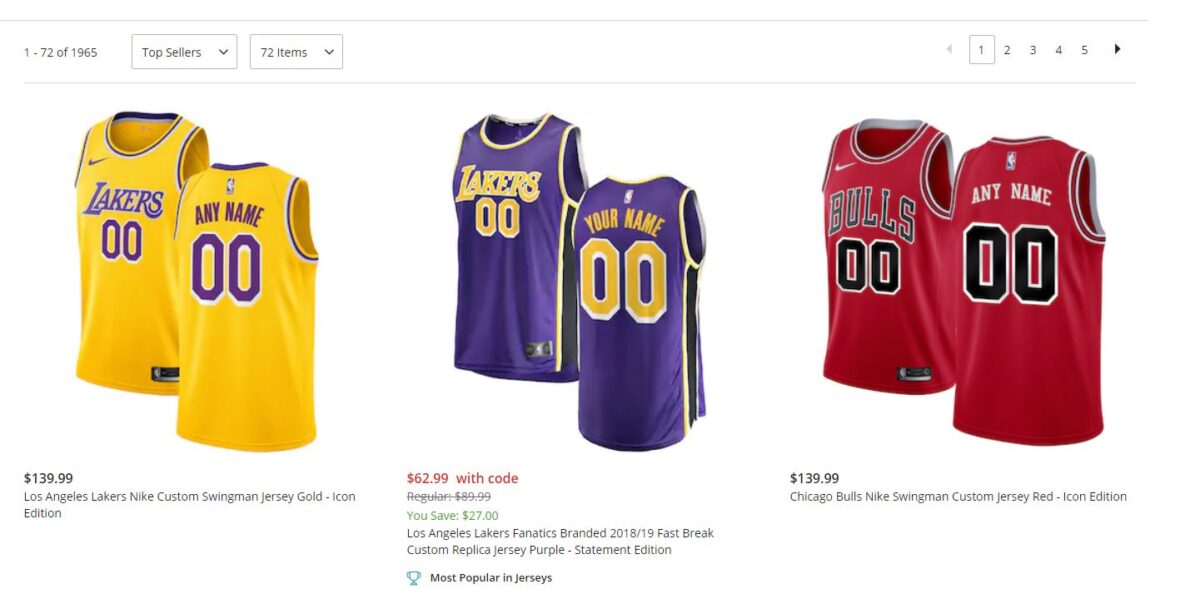 A customer service employee with Fanatics told a reporter that "Free Hong Kong" wouldn't work.
"I've tried twice. It's not doing anything," she said.
"Free Hong Kong" refers to efforts to challenge the Chinese Communist Party's increasingly aggressive actions regarding Hong Kong, which was handed over to China by the British in 1997.
The NBA recently announced that players can place some phrases on their jerseys in lieu of their names.
Hawley sent a letter to NBA Commissioner Adam Silver last week asking whether players could choose phrases that "stand up for the Uyghurs and the people of Hong Kong."
The Uyghurs are a Muslim group persecuted by the Chinese Communist Party. Some 1 million are being held in concentration camps in China's Xinjiang region, according to U.S. officials and international experts.
The NBA hasn't responded to a request for comment.