Over fruitcake and schnapps, a man who identified himself as Antanas Kenstavicius hosted doctoral student Salvatore Romano at his home in Hope, B.C., in 1992 and regaled Romano with the highlight story of his Nazi past.
Kenstavicius—who served as a police chief in Nazi-occupied Lithuania during World War II—along with accomplices allegedly murdered some 5,000 Jews in six days, including children, in the town of Ignalina in October 1941. "Like sheep, they went," Kenstavicius told Romano.
Kenstavicius believed that Romano was a student at St. Paul's University in Belize who was gathering information for his doctoral thesis. Little did he know that Romano was the undercover identity of Steven Rambam, a New York-based Jewish private investigator who had taken up the mission of hopscotching the globe to elicit confessions from former Nazis and bring them to justice.
Rambam tape-recorded every detail of the two-hour meeting for his supposed thesis.
After the war, Kenstavicius would make his way to Canada, planting roots in Hope, where Rambam paid him the visit in 1992 that eventually led to charges for his alleged crimes. He died in 1997 awaiting his court hearing.
"It was my first interview, and I had to pause the investigation for a few days and mentally regroup," Rambam told The Epoch Times.
"I've interviewed murderers, child molesters, rapists, a lot of horrible people. This guy was just being casual about murdering, co-ordinating the murder of thousands of Jews. It made me nuts. It motivated me for years."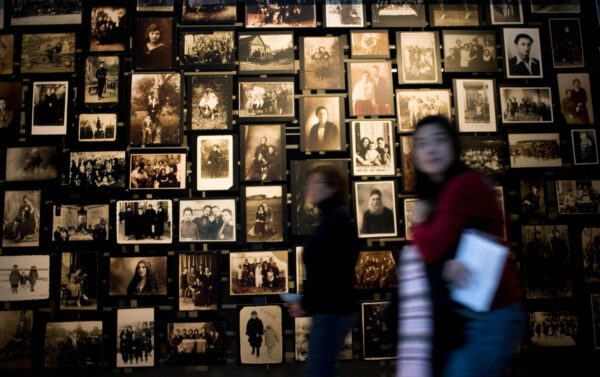 In the recording made by Rambam, the man he identifies as Kenstavicius describes rounding up Jews and taking them to a forest where they were shot, but he does not acknowledge pulling the trigger himself.
Two cases saw the issue of Nazi war criminal prosecution in the news again recently—that of 96-year-old Helmut Oberlander of Waterloo, Ont., who worked as an interpreter for a German death squad during World War II; and 95-year-old Friedrich Karl Berger, who was a guard at the Neuengamme concentration camp in Northern Germany.
On Feb. 20, Berger was deported to Germany from the United States, while Oberlander was successful in having his Feb. 8 deportation hearing postponed as he continues his long-running legal battle to remain in Canada.
It was 88 years ago in April 1933 that the Nazi Party enacted its first of many anti-Semitic laws—the boycott of Jewish-owned businesses—in what was to culminate in the so-called "Final Solution."
But what happened to hundreds of thousands of Nazis after the war?
Rambam has been asking for 40 years. He's the founder and CEO of Pallorium Inc., a Brooklyn-based investigative agency with offices and affiliates worldwide, including in Toronto and several U.S. states. Since 1981, the agency has closed 15,000 cases, from homicide and missing person cases to money laundering and financial fraud investigations.
On the Hunt
In 1982, Rambam assisted in locating witnesses for a Nazi-hunting case, but it wasn't until a decade later that a stranger approached him with a list of 85 Ukrainian Nazi collaborators, including a short descriptor of what each did. The third on the list resided in Montreal and "specialized in the murder of children."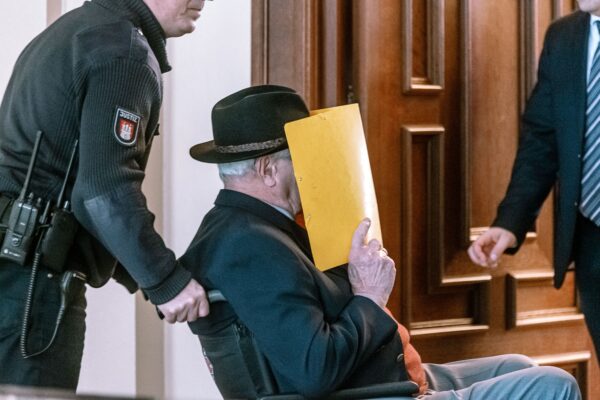 Though Rambam has received plenty of false leads and hoaxes, this one turned out to be verifiable. With a hunch that there could be others, he and his team discovered the names of 1,000 war criminals in Canada, and hundreds more in Europe, the United States, and Australia. About 300 in Canada were located through the phone book in just one afternoon; others required deeper paperwork, such as digging up land deeds, car registrations, and business licences.
He compiled "the worst of the worst" in a shortlist of 200 that he and his team dedicated their time to finding, interviewing, and recording.
"They talked freely about what they did, and who they worked with. To the end, they were all true believers," Rambam said, adding that because they had eluded the law for a half-century, they had no fear of justice catching up.
There are still tens of thousands of Nazis living in North America, South America, and Europe, Rambam maintains. Some came in through stealth or claimed refugee status, while others played the anti-communist card: "A Nazi just had to roll up his sleeve and show his SS tattoo, tell the official about killing communists, and the official would say 'welcome!'"
Rambam said in a CBC documentary in 1996 that Canada was a "primary refuge" for former Nazis.
Meanwhile, another full confession came from Antanas Ceponis, who welcomed Romano into his Toronto-area home (findable, at the time, in the phone book). "No shame, no fear," Rambam says of the Nazi collaborator.
Ceponis was gracious enough to pose for a photograph with his rifle in front of the fridge where Hitler's picture was posted. However, rather than prosecute, authorities merely seized the firearm.
"Every war criminal in this country could have been made to fear their future," Rambam says. "There's no reason why these Nazis couldn't have been found and pursued before."
Snaring Julius Viel
During those years, a flurry of media reported on Rambam's findings, including "60 Minutes" in 1997, which played the recordings of 10 war criminals confessing. The following year, the Canadian government pledged $47 million over three years to find and deport war criminals, but "nothing happened," he says.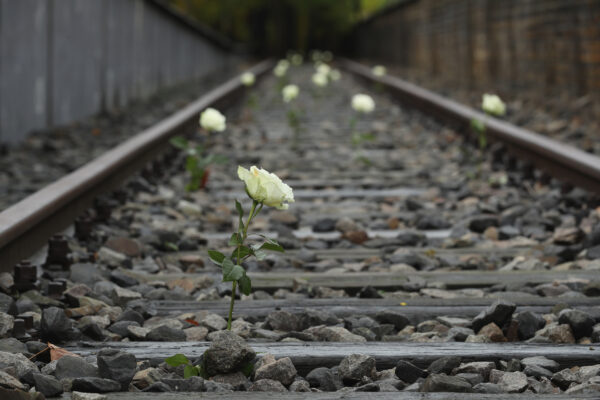 The growing spotlight on the matter spurred Albert Laullier, a professor at Montreal's Concordia University, to reach out to Rambam. Laullier had been a guard near the Theresienstadt concentration camp, and wanted the Nazi hunter to know about his commander, Julius Viel.
As told to Rambam, Viel shot seven Jews in a ditch and reported them to the Red Cross as heart attacks; the Red Cross accepted it.
Laullier, who had not committed war crimes, turned over a manila envelope full of documents.
Using contacts in Germany, Rambam tracked Viel to Wangen im Allgau, a city in Southern Germany. After comparing surveillance photographs to photographs from the war, Laullier was able to conclusively identify his former commander.
They built a dossier on Viel—with the help of German news broadcaster ZDF and journalist Stefan Schlentrich—and an inmate's diary from the Theresienstadt concentration camp describing the incident.
In 2001, the German war crimes prosecutor's office sentenced Viel, then 83, to 12 years in jail. He died the following year.
Rambam says the fact that Nazi war criminals are now elderly shouldn't be a deterrent to bringing them to justice.
"There's no statute of limitations on murder. Ethically and morally, no statute. It's not like we're shooting an 85-year-old and shoving them in a ditch, as they did to us. We want to bring them to justice," he says.
"If you're a decent person, you have to say 'someone has to speak for the murdered. You need to seek justice for them.'"