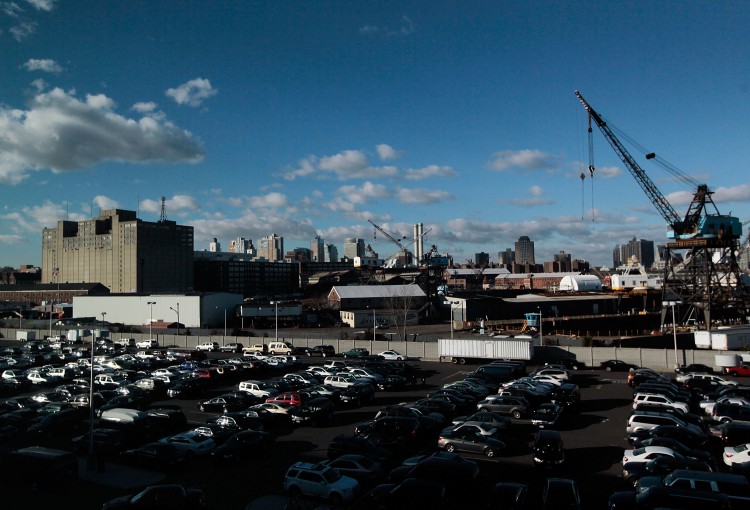 NEW YORK—A new manufacturing center will be built in Brooklyn's Navy Yard, creating almost 300 permanent jobs and about 400 temporary construction jobs.
"The Green Manufacturing Center at the Brooklyn Navy Yard—with its lead tenants Crye Precision and Macro Sea—will show the world how to successfully incorporate green manufacturing and sustainable practices into a state-of-the-art facility that will create hundreds of permanent and construction jobs," said Brooklyn Borough President Marty Markowitz on Friday, according to a press release.
Crye Precision designs and manufactures body armor and apparel for U.S. armed forces. It received $1 million in funding to expand its current operations at the Navy Yard.
Macro Sea, a real estate developer, will lease more than 50,000 square feet for a new facility called New Lab. The space will promote innovative design and incorporate universities and businesses in a collaborative workspace.
The Brooklyn Navy Yard Development Corporation will invest a total of $46 million in the Green Manufacturing Center, which will reuse "three former WWII-era Navy machine shops" after upgrading them, according to a release.
More businesses have been moving into Brooklyn's Navy Yard, a 300-acre industrial area on the Brooklyn waterfront, over the last decade. The area currently houses over 275 businesses, up from 230 in 2001.
A newly opened exhibition at the visitors and employment center at BLDG 92 highlights the area's rich history, as well as its present and future projects.
The Epoch Times publishes in 35 countries and in 19 languages. Subscribe to our e-newsletter.