A sailor with the U.S. Navy died after falling off the USS Nimitz while the carrier was at a port stop in California.
The sailor fell from the vessel on Sept. 27 and passed away early the next day.
He was identified on Sunday as Logistics Specialist Seaman Juan José Garcia-Herrera, 21, a native of Chicago.
The Navy said the sailor sustained serious injuries in an accident.
"The sailor fell from one of the ship's aircraft elevators in a down position. The accident is under investigation," it said in a statement, noting that the crew is mourning the death and memorial plans are pending.
The Nimitz sailor who passed away September 28 was Logistics Specialist Seaman Juan José Garcia-Herrera, 21, a native of Chicago. The crew mourns the loss of their shipmate and memorial plans are pending. pic.twitter.com/83KwoFkf11

— flynavy (@flynavy) September 30, 2019
According to Fox 5, Garcia-Herrera completed logistics specialist school in 2017 and reported to the USS Nimitz shortly thereafter.
He was deployed with the ship later that year.
The USS Nimitz left Bremerton, Washington, its homeport, on Sept. 16 for pre-deployment training off the coast of California, according to the Kitsap Sun.
The vessel was in part at Naval Air Station North Island when the fall from the elevator happened.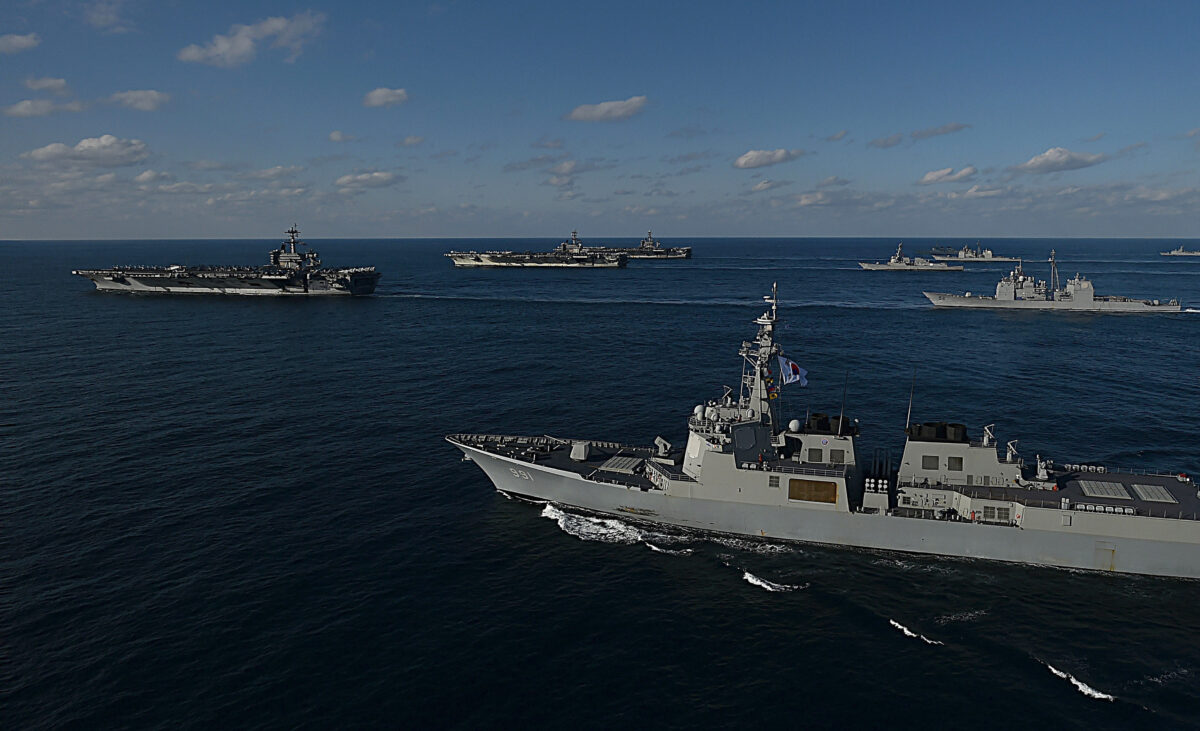 The vessel has been in active Navy service since 1968, according to an article posted on the Navy's website last year. Construction started on the vessel in 1968 after being approved by Congress during fiscal year 1967. The ship was christened in 1972.
"The namesake of the Nimitz class of aircraft carriers, this state-of-the-art warship boasts a 100,000-ton displacement, is 1,092 feet long and has a complement of 5,000 sailors and Marines onboard. The ship is powered by two nuclear power plants providing steam-powered propulsion to four engines with more than 250,000 horsepower. There are also four catapults and four arresting wires, the capability of serving 18,000 meals per day, and four distilling units making more than 400,000 gallons of fresh water daily," the article stated.
It is the Navy's oldest aircraft carrier. It recently received upgrades at Puget Sound Naval Shipyard and Intermediate Maintenance Facility in Washington state, including to its aircraft elevator doors.