The U.S. Navy has announced that sailors will be allowed to grow their hair longer than the 2-inch regulation haircut if it reduces their exposure to the CCP virus pandemic.
"Commanding officers may allow for additional hair length and bulk on the sides, top, and back of the head," Vice Adm. John B. Nowell, the chief of naval personnel, said in a statement on March 18.
Regular fitness tests also will be postponed to meet social distancing guidelines.
The commanding officers are allowed to temporarily relax grooming standards if they believe it necessary to maintain proper social distancing guidelines.
"At no time will relaxed grooming interfere with the proper wearing of Navy headgear, nor present an unprofessional appearance in uniform," Nowell said.
Navy regulations state that the bulk of hair must be shorter than 2 inches, and the back and sides shorter than three-quarters of an inch.
Navy barbershops will stay open, but only take one person at a time.
The Navy has so far reported one case of a sailor on board a ship testing positive for the CCP virus, commonly known as the novel coronavirus. That ship, the USS Boxer, was moored in San Diego at the time, where it has been since November 2019.
The Epoch Times refers to the novel coronavirus, which causes the disease COVID-19, as the CCP virus because the Chinese Communist Party's coverup and mismanagement allowed the virus to spread throughout China and create a global pandemic.
The Boxer is a large amphibious ship, second only in size to aircraft carriers, capable of carrying more than 1,500 troops.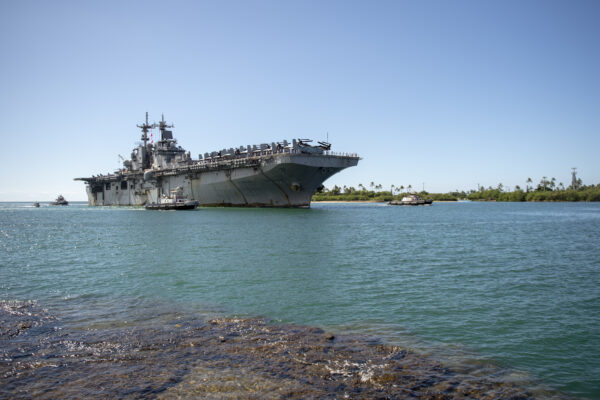 Close-quarters life aboard ships, such as the Diamond Princess and Grand Princess cruise ships, appears to make them into a petri dish for the virus to spread among those on board.
So far 49 military personnel, 14 civilian employees, 19 military family members, and seven contractors have confirmed cases of the virus, according to a March 18 statement from the Pentagon.
A temporary travel ban for military personnel began on March 16, which freezes changes of official permanent station and temporary duty assignment travel.
The Navy's spring fitness exams have been delayed from mid-March to mid-May, according to a March 18 announcement.
"This is a unique situation that calls for a unique response," said Paul Rosen, acting director of the 21st Century Sailor Office, which oversees physical readiness policy for the Navy. "We know the coronavirus is highly contagious, and unnecessarily increasing the risk of infection due to the close physical proximity required to complete the PFA is not in the best interest of our sailors or our overall mission readiness."
Two Navy hospital ships are being drafted into the fight against the CCP virus, most likely as trauma centers to lighten the load on civilian hospitals that are better suited to handle an infectious disease.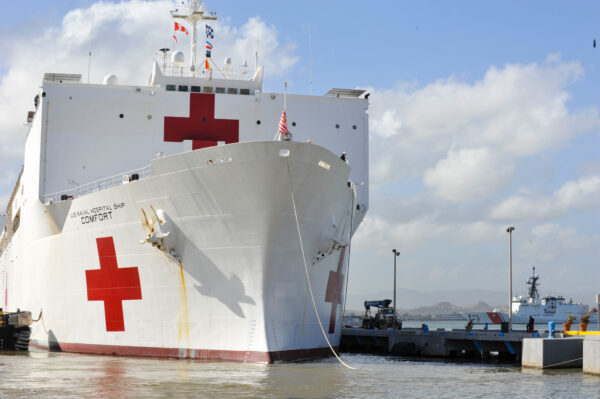 The USNS Comfort, a hospital ship now in Norfolk, Virginia, will head to New York as soon as its current maintenance is complete, officials have said.
"They're going to expedite the maintenance that they can," chief Pentagon spokesman Jonathan Hoffman told reporters. "That's not a 'days' issue—that's a 'weeks' issue. So it's going to be a little while."
On the West Coast, the USNS Mercy will be ready to go in "days, not weeks," officials said. It isn't currently known where the Mercy will sail.
"Our understanding is that the intent is the ships will be used to take non-coronavirus patients, which is what our staffs are best assigned and organized to do," Air Force Brig. Gen. (Dr.) Paul Friedrichs, the Joint Staff surgeon, told reporters.